WOLF ALICE annunciano il nuovo album BLUE WEEKEND in uscita l'11 giugno su Dirty Hit. Guarda il video del nuovo singolo "The Last Man On Earth".
I Wolf Alice, una delle band più stimate della Gran Bretagna e vincitrice del Mercury Prize 2018 con l'ultimo album Visions of Life, annuncia l'uscita dell'atteso terzo album Blue Weekend, prevista per l'11 giugno su Dirty Hit. Il primo assaggio, il singolo "The Last Man On Earth", è stato presentato ieri in anteprima nel programma di Annie Mac su BBC Radio 1 come 'Hottest Record in the World', continuando così la tradizione iniziata nel 2015 quando Annie passò "Giant Peach" dall'album di debutto My Love Is Cool, diventato poi disco Oro in UK.

"The Last Man On Earth" è un ritorno suggestivo che vede i Wolf Alice sfumare i confini tra cantautorato classico, atmosfere armoniose e ritornelli acuti. E' una canzone piena di eleganza ed equilibrio, prodotto di una band che alza l'asticella della qualità ad ogni nuova opera. La cantante Ellie Rowsell è un'artista con un raro dono per chi scrive canzoni, la capacità di calpestare il confine sottile tra narratrice consumata e paroliere confessionale. La canzone è accompagnata da un video diretto da Jordan Hemingway (Gucci, Raf Simons, Comme Des Garçons), un'audace introduzione a questa nuova era dei Wolf Alice che mostra Roswell al centro della scena.

Riflettendo su chi sia l'ultimo uomo sulla terra, "The Last Man On Earth" del titolo, la cantante e chitarrista Ellie Rowsell dice "Tratta dell'arroganza degli umani. Avevo appena letto "Ghiaccio-nove" - Cat's Cradle - di Kurt Vonnegut e avevo scritto la frase 'Bizzarre proposte di viaggio sono lezioni di danza di Dio' nei miei appunti. Ma poi ho pensato: 'Mh, la tua bizzarra proposta di viaggio non è una lezione di danza da Dio, è solo una proposta di viaggio! Perchè ogni cosa deve significare qualcosa di diverso?"
I Wolf Alice sono Ellie Rowsell (voce, chitarra), Joff Oddie (chitarra, voce), Theo Ellis (basso) and Joel Amey (batteria, voce). Sono passati dieci anni da quando la band ha iniziato come duo, formato da Ellie Rowsell e Joff Oddie, per poi ampliarsi a quartetto con l'aggiunta di Joel Amey e Theo Ellis. Da allora la band ha visto il loro album di debutto del 2015 My Love Is Cool salire al secondo posto della classifica UK, e il secondo album Visions Of A Life vincere lo Hyundai Mercury Prize nel 2018 e ottenere la nomination ai GRAMMY come Best Rock Performance. La band si è esibita in 187 concerti durante il tour mondiale di Visions Of A Life, con un tutto esaurito all'Alexandra Palace, 2 date sold out alla Brixton Academy e un'esplosiva performance sul Pyramid Stage di Glastonbury.

Era prevedibile che scrivere il seguito di Visions Of A Life potesse incutere timore. L'enorme successo del disco ha significato trascorrere molti mesi in tour fra voli intercontinentali, hotel e lunghi viaggi in bus mettendo a dura prova la band.

La band si è trasferita in un Airbnb nel Somerset ed è stato lì, lontano dai palchi dei festival, dai tourbus, dagli show per i premi vinti e dai fan, che sono riusciti a ritrovarsi, cementando la loro amicizia. In una chiesa sconsacrata si sono messi a lavorare su demo solo abbozzati che piano piano sono cresciuti ed evoluti fino a diventare Blue Weekend. L'album è stato prodotto da Markus Dravs (Arcade Fire, Björk, Brian Eno, Florence + The Machine) che ha aiutato la band ad affinare il proprio suono rendendolo ancora più definito. La capacità narrativa di Rowsell è il nucleo di Blue Weekend, un album che vede i Wolf Alice ritrovare audacia e vulnerabilità in uguale misura.

Blue Weekend uscirà l'11 giugno 2021 su Dirty Hit e sarà disponibile su vinile, CD & cassetta su tutte le piattaforme di streaming.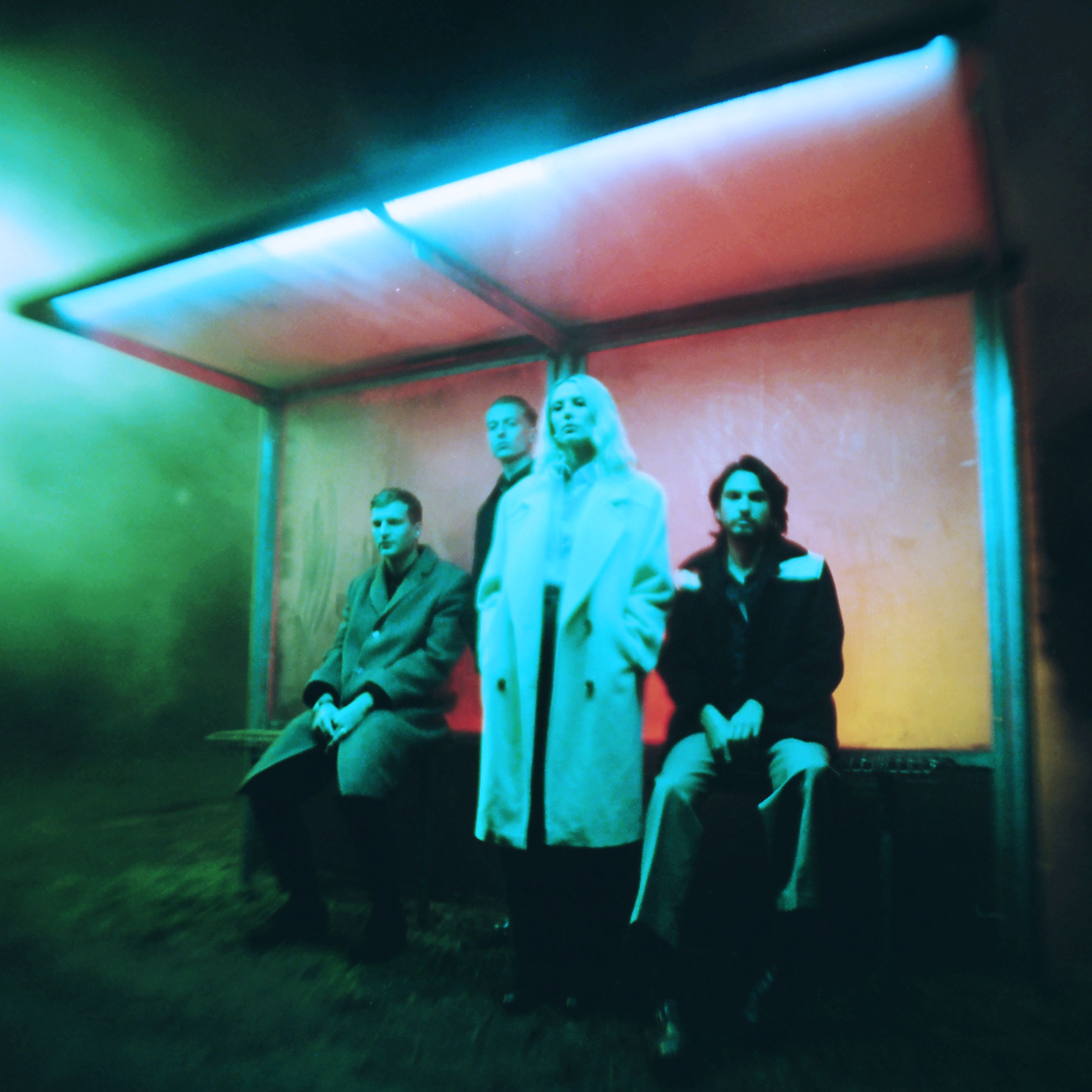 1. The Beach
2. Delicious Things
3. Lipstick On The Glass
4. Smile
5. Safe From Heartbreak (if you never fall in love)
6. How Can I Make It OK
7. Play The Greatest Hits
8. Feeling Myself
9. The Last Man On Earth
10. No Hard Feelings
11. The Beach II
TAGS: