Torna con il progetto solista la cantautrice e polistrumentista australiana JULIA STONE. Fuori oggi l'inedito "Break" prodotto da St. Vincent e Thomas Bartlett, con la collaborazione di Stella Mozgawa delle Warpaint e Bryce Dessner dei The National.
"Break" annuncia oggi il ritorno del progetto solista della cantautrice e polistrumentista australiana JULIA STONE e rappresenta un cambio radicale nella sua produzione artistica. Con i suoi synth e la sessione di fiati surreali e metallici, il brano richiama immediatamente alla nostra mente David Byrne ed è la perfetta introduzione al nuovo capitolo artistico della Stone. "Break" è il primo inedito a essere pubblicato, il primo passo di un percorso che si svilupperà nell'immediato futuro.

"Break" è stato prodotto da St. Vincent (aka Annie Clark) e da Thomas Bartlett (Yoko Ono, Sufjan Stevens) con il contributo di Stella Mozgawa delle Warpaint e da Bryce Dessner dei The National.
St. Vincent si ricorda della prima volta in cui ascoltò "Break": "I was so floored by 'Break'. The feel, the vibe, it's catchy but weird - like "You Can Call Me Al" through the looking glass.".

"Break" è il suo primo singolo da solista in otto anni e celebra la volontà della cantautrice di buttarsi a capofitto nel mondo cosmopolita ed edonistico della notte fonda e del pop al chiaro di luna. Una perfetta miscela tra la singolare produzione artistica della Stone e l'avant-garde degli angoli più stimolanti a livello artistico di New York.

Stone afferma che la canzone parla di quanto ci si possa sentire vivi grazie alla spinta di un nuovo amore: "It's when you first meet somebody, and you have that connection, and your chemicals go crazy. It's about enjoying that first moment, without considering what comes next."

Il singolo è accompagnato dal video - visibile a questo link - in cui la Stone e altri ballerini, coreaografati tutti da Andrew Winghart (Billy Eilish, Solange, Lorde) danzano per le strade di Città del Messico, tra insegne al neon, lampioni, luci stradali e un'abbandonata Opera House.
Diretto dall'australiano, ma di base A Los Angeles, Jessie Hill (al lavoro già con Angus & Julia Stone, Halsey, Broods e Jarryd James) il video è stato girato a Novembre 2019 e rappresenta scene da club ma in una realtà distopica. I costumi sono del designer messicano Paolo Alfaro e provengono da artigiani locali che hanno realizzato tutto a mano.

L'artwork di "Break", infine, è stato affidato all'artista Filip Custic che ha voluto esplorare l'impatto delle tecnologie sulle nostre coscienze e sul nostro senso di identità, mettendo insieme arte, tecnologia e umanità. Ha concepito e creato un mondo in cui Julia è una sirena e chiama a sè il suo amante.

Sin dal suo solo debut album "By The Horn", del 2012, La Stone ha impeigato le sue energie creative in vari campi.
Lei e suo fratello Angus Stone hanno pubblicato 2 dei loro 4 album: il self titled del 2014, disco platino certificato ARIA, e il disco Snow del 2017 contentente la hit "Chateau" che ha raggiunto la posizione numero 3 del Triple J Hottest 100 del 2018. Julia ha anche curato la compilation Songs For Australia (marzo 2020) per raccogliere fondi per gli incendi devastanti che hanno colpito L'Australia, contenente i feat. di Kurt Vile, Laura Mvula, The National, Paul Kelly e la stessa Stone.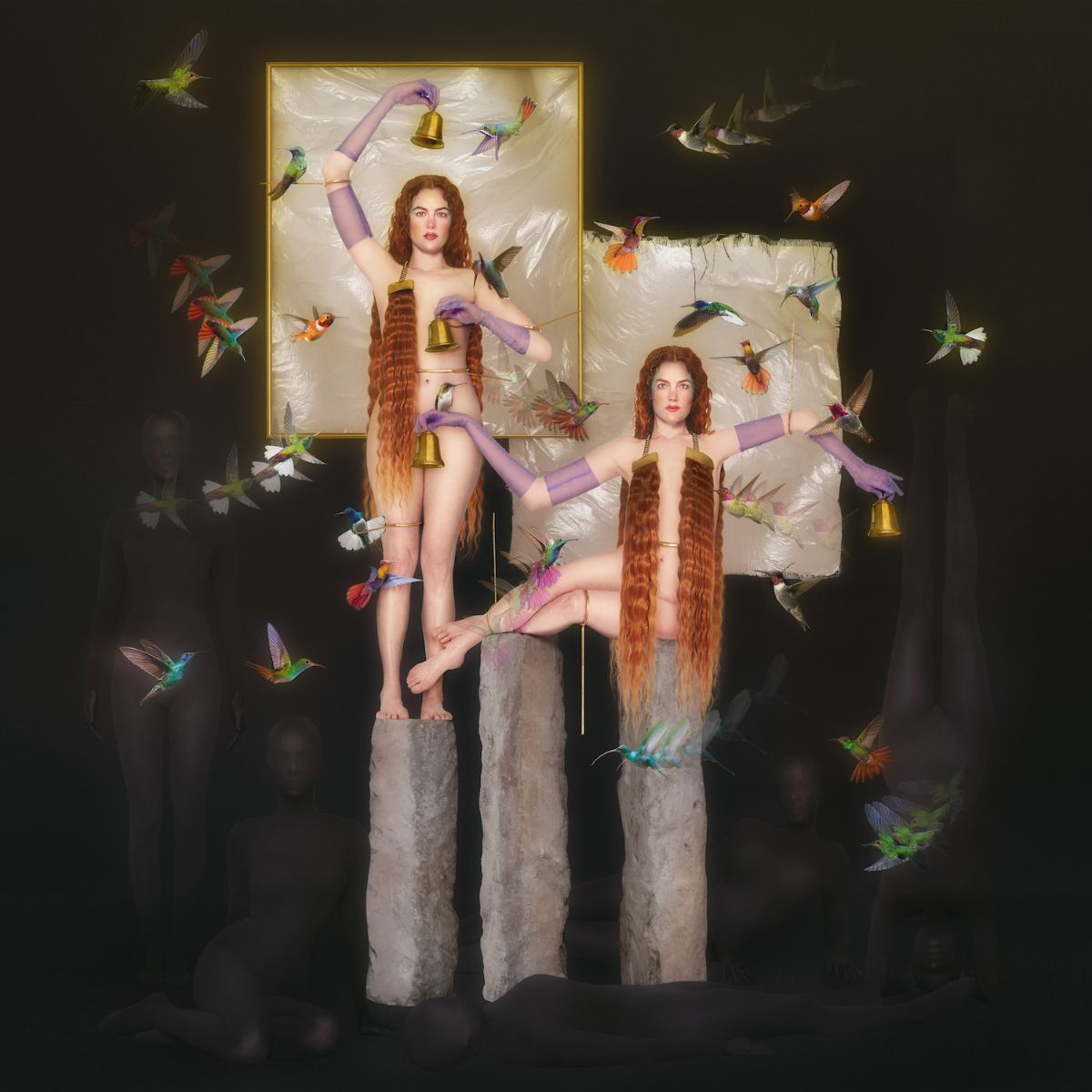 TAGS: