Bromance è l'EP d'esordio dell'omonima punk band bolognese, uscito per Seahorse e Stand Alone Complex. Rock'n'roll e violenza no wave: il decadente incontro tra Lydia Lunch, Cramps e Bauhaus.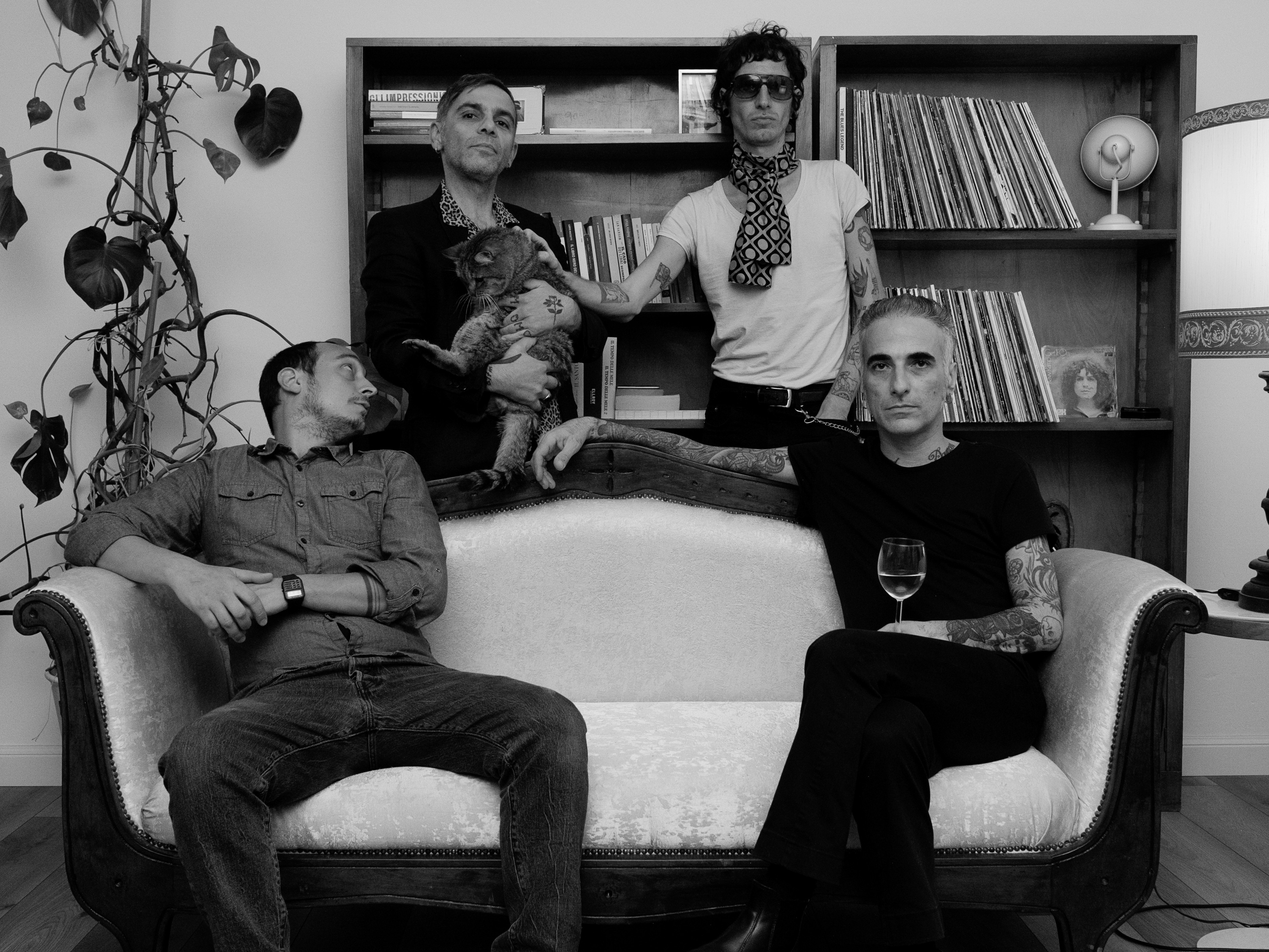 I BROMANCE sono una punk band bolognese formata dal bassista Gianluca "g.Mod" Modica (Ofeliadorme, Letherdive), dal chitarrista Angelo "Gelo" Casarrubia (Buzz Aldrin, Melampus), dal batterista Marco Scarabel (Buzz Aldrin, Vertical) e dal cantante Peter Smith (The Boozers).
Uniti da una dirompente sensualità, i componenti del gruppo fanno fede al loro nome e trasportano in musica questo legame: il loro sound è un concentrato di pura adrenalina, fatto di cantati graffianti e riff corrosivi che, sostenuti da un basso pulsante e da un drumming quasi tribale, suonano come se il rock'n'roll più sporco si scontrasse con l'irruenza della no wave.
Primo EP omonimo della band, "Bromance" è rabbia e ribellione rock'n'roll. Cinque perle oscure e feroci, dal selvaggio rock blues dell'attacco "Twin Chicks" fino alla frenesia garage del singolo "Doubt On The Balcony Boudoir", passando per la decadente ballad "Four Season Souvenir". L'intera opera trasuda crudo romanticismo, terra d'incontro tra Lydia Lunch, Cramps e Bauhaus.
Ad anticipare l'EP, il singolo "Doubt On The Balcony Boudoir", accompagnato da un videoclip che è un'elaborazione visiva dielementi grafici in costanteefrenetico movimento, manipolaticon l'attitudine rigorosamente punk che contraddistingue la band. Un vero e proprio cocktail di immagini capace di stordire e alterare la coscienza, trasportando lo spettatore in uno scenario delirante; tra palazzi in fiamme, ballerine, teschi e altri personaggi che prendono convulsamente vita l'uno dopo l'altro, sovrapponendosi e mescolandosi per esprimere tutta la furia rock'n'roll del brano.