I norvegesi Fixation si aprono ai temi della salute mentale e alle lotte contro il Disturbo Ossessivo-Compulsivo nel loro nuovo singolo intitolato "Claustrophobic".
I Fixation non sono estranei a scrivere testi crudi e seri su questioni politiche o sociali, ma questa volta i temi sono profondamente personali. La canzone è stata scritta quando il cantante Jonas Hansen era in cura per il suo Disturbo Ossessivo-Compulsivo (OCD), e ora desiderano aiutare ad abbattere lo stigma, e normalizzare le conversazioni intorno a questi ambiti.
"Durante il mio trattamento per OCD ho avuto un bisogno molto forte di esprimermi e la sensazione di claustrofobia nella mia stessa pelle e il bisogno impossibile di allontanarmi da me stesso. È importante per me essere aperto e condividere questi sentimenti, sia per me che per chiunque abbia bisogno di sentire le parole che canto. È allo stesso tempo molto eccitante e snervante condividerlo finalmente con il mondo. È una canzone profondamente personale e significa molto per me", racconta Jonas.
I Fixation hanno recentemente catturato l'attenzione di molti canali mediatici internazionali dopo l'uscita del loro precedente singolo "Stay Awake".
"È un suono enorme da una band che sarà assolutamente enorme" ha detto Kerrang! Radio (UK).
Sono descritti come una band che sfida i generi, combinando elementi di metalcore, stadium rock e post metal con elementi elettronici e dinamici sintetizzatori melodiosi. Il loro suono unico ha portato al riconoscimento del BBC Radio1 Rock show con Daniel P. Carter, BBC Radio1 "Hottest Records of the Week" e molteplici rubriche su promettenti newcomers internazionali come Kerrang! Magazine "Now Hear This" e Metal Hammer Germany "Spot On".
Nel loro nuovo singolo Claustrophobic, ci viene presentato un nuovo suono più grezzo, che mostra la gamma sonora di cui la band è capace. Dimostrano ancora una volta che creano musica per una generazione, piuttosto che per i fan di un genere specifico.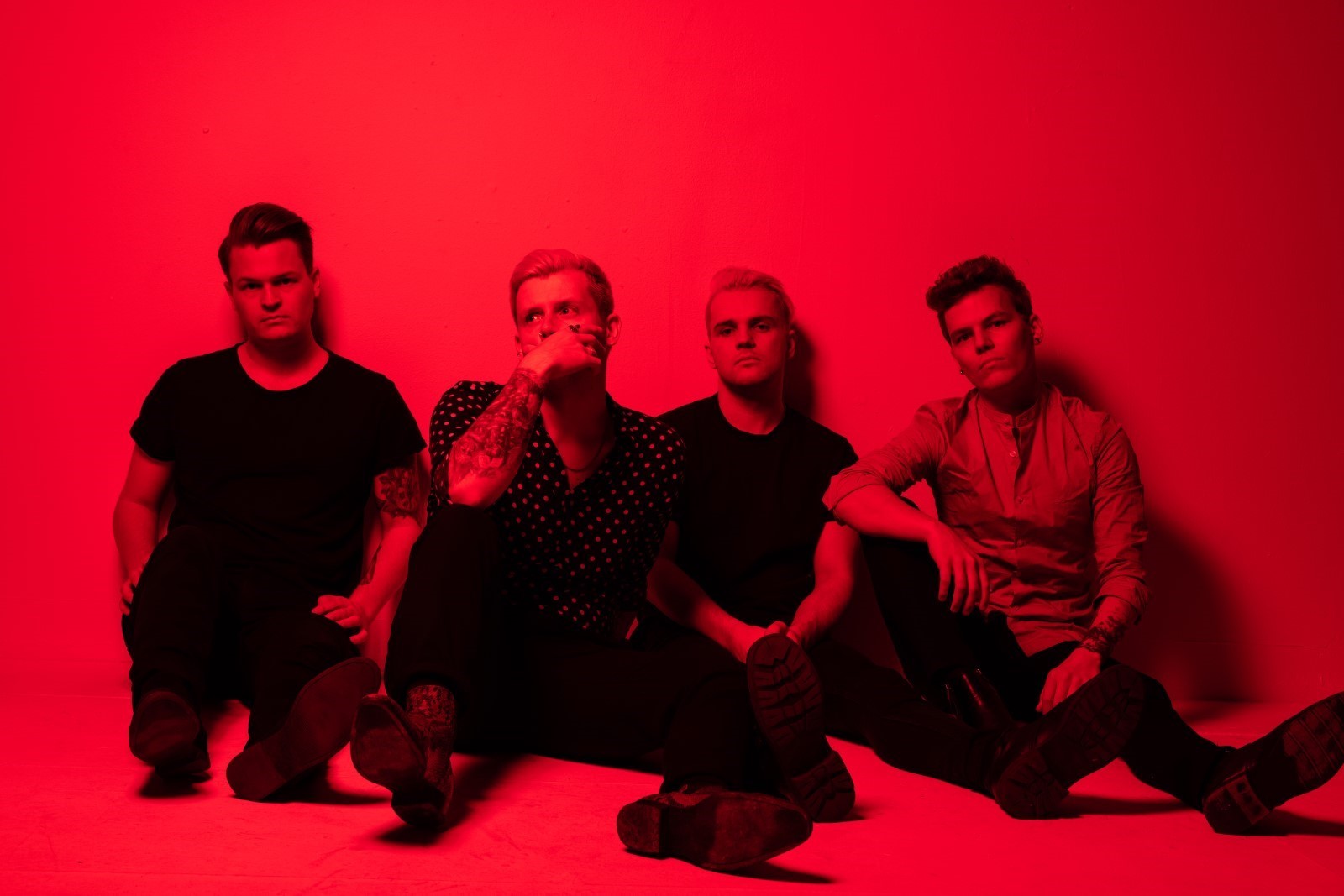 I Fixation sono:
Jonas Hansen?- Vocal?
Martin Selen?– Guitar?
Tobias Østerdal – Guitar?
Martin Gravdal - Bass
Crew:
Studio (batteria): Nabolaget Studio
Drum Engineer: Roar Nilsen, Tobias Østerdal
Produzione: Jonas Hansen, Tobias Østerdal og Martin Selen
Mix: Tobias Østerdal
Master: Morgan Nicolaysen
Artwork foto: Anine Desire
Artwork design: Lasse Almqvist Scherven
Link: