Collected Reworks Vol. 1
FOALS presentano COLLECTED WORKS VOL. 1, raccolta dei più rappresentativi remix della loro carriera. L'edizione limitata in triplo vinile sarà disponibile dal 9 ottobre.
Dai primi show alle feste private a Oxford fino al grande successo del progetto in due parti "Everything Not Saved Will Be Lost", i Foals hanno costantemente approfondito il proprio interesse per la dance e l'elettronica. Ora la band ha deciso di raccogliere i remix più significativi della loro carriera presentando "Collected Reworks Vol 1".
"Collected Reworks Vol. 1" mette in evidenza il lato più eclettico degli artisti coinvolti, in grado di osservare la discografia dei Foals da una prospettiva inedita. L'EP include uno dei primi remix della loro carriera, quello di Ewan Pearson che dona a "Olympic Airways" la beatitudine delle Baleari, i 10 minuti di "The Runner" riletta da Rüfüs Du Sol, l'incredibile versione di "Late Night" di Solumun (quasi 55 milioni di visualizzazioni su YouTube), l'innovativa interpretazione di "My Number" di Hot Chip , fino al recente Purple Disco Machine remix di "In Degrees".
"Collected Reworks Vol. 1" presenta inoltre l'inedito remix di "Into The Surf" realizzato da Hot Since 82. Il produttore e DJ, autore di successi come "Buggin'" e "Restless", sovverte "Into The Surf" dalla sua originale desolante bellezza per donargli un'anima fresca e rinvigorente. L'incessante e trainante beat che anima il remix massimizza la propria energia attraverso gli otto minuti del brano, mentre ispirazioni progressive lasciano un vago sapore anni 80.
Fuori ora in digitale, "Collected Reworks Vol. 1" sarà seguito da altri due volumi attesi per la prossima estate. I tre volume saranno infine disponibili dal 9 ottobre in un'esclusiva edizione limitata triplo vinile colorato "Collected Reworks".
Per celebrare l'uscita di queste raccolte, i Foals invitano i fan a realizzare il proprio remix di "Wash Off" che potranno condividere sui propri social taggando la band. Al termine della sfida il 24 luglio i Foals sceglieranno personalmente i migliori remix e li condivideranno sui propri canali.
"Collected Reworks Vol 1" arriva dopo il lancio della serie FBC Transmissions, che offre nuovi contenuti ogni settimana su YouTube. Presentata come fosse una radio pirata, la serie vede i Foals analizzare e ripercorrere il viaggio che li ha condotti a "Everything Not Saved Will Be Lost", progetto che ha portato la band in cima alla classifica album UK e valso importanti riconoscimenti: Best Group ai BRIT Awards, Best Album ai Q Awards, Best Live Act agli NME Awards e una nomination ai Mercury Prize.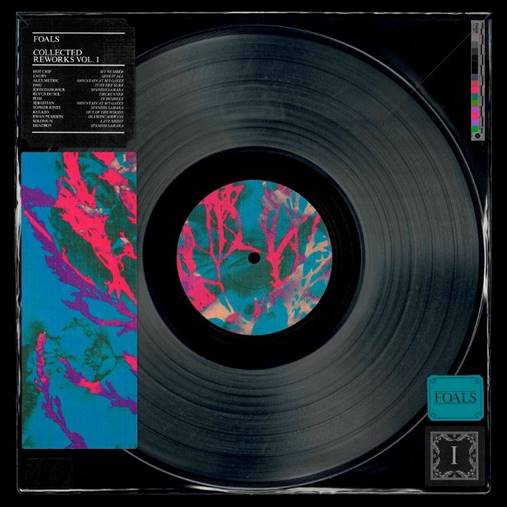 Hot Chip – 'My Number'
Lxury – 'Give It All'
Alex Metric – 'Mountain At My Gates'
Hot Since 82 – 'Into The Surf'
John Dahlbäck – 'Spanish Sahara'
Rüfüs Du Sol – 'The Runner'
Purple Disco Machine – 'In Degrees'
Sebastian – 'Mountain At My Gates'
Topher Jones – 'Spanish Sahara'
Kulkid - 'Out Of The Woods'
Ewan Pearson – 'Olympic Airways'
Solomun – 'Late Night'
Deadboy – 'Spanish Sahara'
TAGS: