David Grubbs & Taku Unami annunciano il nuovo album collaborativo COMET META, in uscita il 29 maggio su Drag City Records. Ascolta l'edit della title-track.
Amici di lunga data e ora collaboratori perfetti, Comet Meta trova David Grubbs e Taku Unami in un territorio comune a conversare nuovamente dopo il loro debutto del 2018 Failed Celestial Creatures (Empty Editions). Comet Meta nasce da concerti a Seul, Hong Kong e Tokyo e i due hanno costruito questo album su un aeroplano a 35,000 piedi sopra il mare della Cina orientale e in un piccolo studio di Tokyo. Chi ha familiarità con le ampie discografie di Grubbs e Unami, li conosce come persone a cui piace pensare all'interno di situazioni che siano profondamente generative.
Il mondo sonoro di Comet Meta spazia da pindrop di chitarre gemelle ("Comet Meta" e "Nothing Left to Hear But The Night") e manovre pianistiche di Grubbs all'interno campi di forza elettroacustici di Unami ("Mirror Auction at Echo Decor" e l'omaggio horror "Walking Corpse in an Old House"), a pulsazioni non classificabili.
Comet Meta lancia un inspiegabile incantesimo del tutto inedito, che sarà disponibile dal 29 maggio. Nel frattempo, godetevi la versione edit della title-track.
Il lavoro di Taku Unami è influenzato dalla fantascienza, dall'horror soprannaturale e dalla fiction "weird". Ha composto colonne sonore per molti registi tra cui Isao Okishima e Takeshi Furusawa, è uno dei tre membri del gruppo Hontatedori e ha collaborato, tra gli altri, con Annette Krebs, Radu Malfatti, Jean-Luc Guionnet, Jarrod Fowler, Toshiya Tsunoda e Graham Lambkin.
David Grubbs ha suonato nei Gastr del Sol, nei Red Krayola e negli Squirrel Bait e si è esibito con Tony Conrad, Susan Howe, Pauline Oliveros, Will Oldham e molti altri. È autore dei libri The Voice in the Headphones, Now That The Audience Is Assembled, e Records Ruin the Landscape.
Clicca sulla foto per ascoltare l'estratto di Comet Meta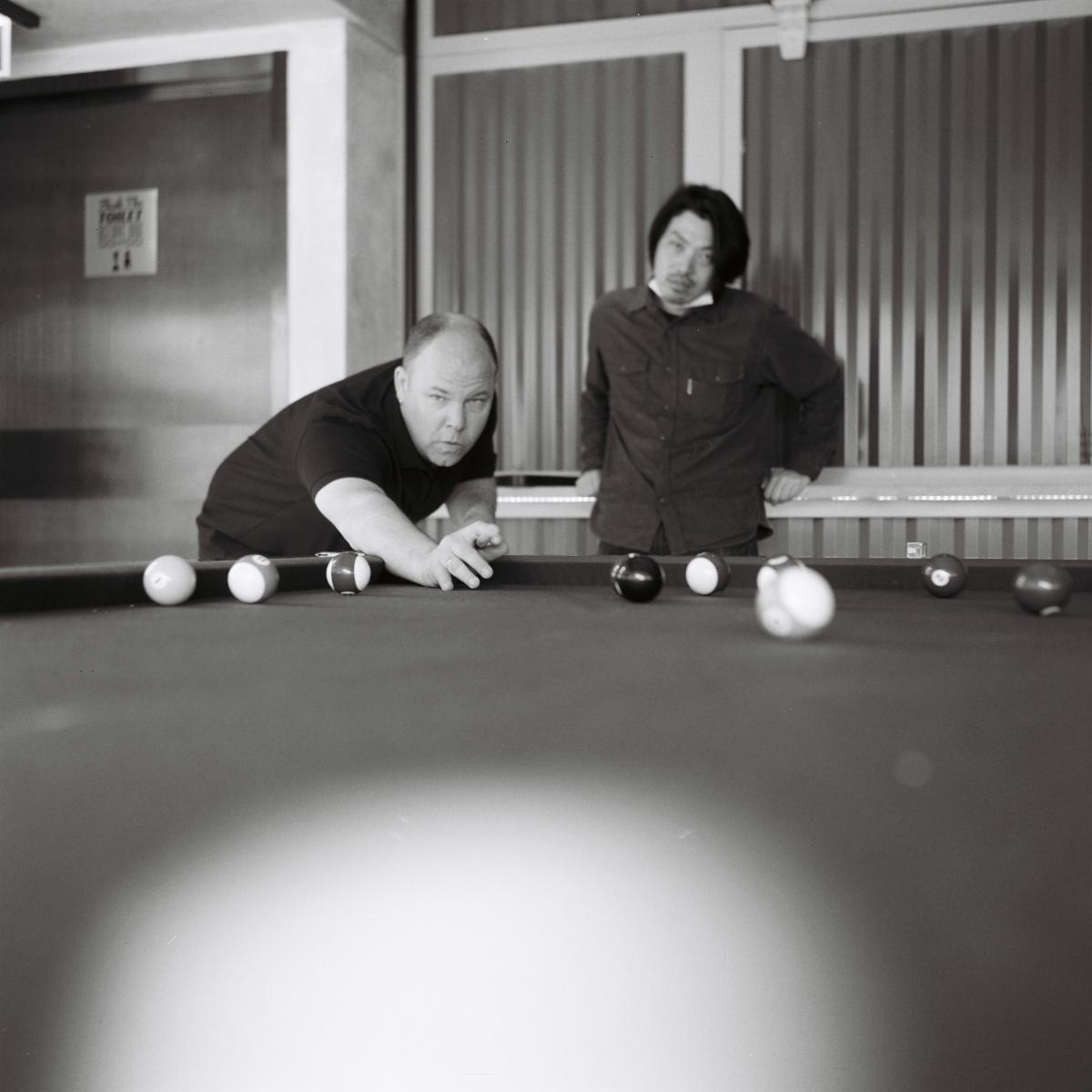 TAGS: