COMPLETE MOUNTAIN ALMANAC. Progetto musicale collaborativo fra la cantante e compositrice Rebekka Karijord e la poetessa e artista multimediale Jessica Dessner, affiancate dai fratelli Aaron e Bryce Dessner dei The National. L'omonimo album uscirà il 27 gennaio su Bella Union [PIAS]. Guarda il video del primo brano "May"
Bella Union è lieta di presentare Complete Mountain Almanac, una collaborazione musicale tra la cantante e compositrice norvegese, residente in Svezia, Rebekka Karijord e la poetessa, ballerina e artista multimediale americana di base in Italia Jessica Dessner, affiancate dai fratelli Aaron e Bryce Dessner dei The National. L'omonimo Complete Mountain Almanac album uscirà il 27 gennaio.
L'annuncio dei Complete Mountain Almanac è accompagnato dal video per il brano "May", splendidamente diretto da Olof Grind. Le chitarre stratificate si inseriscono perfettamente nella strumentazione folk e pop da camera del brano, esprimendo i temi di speranza e rinascita. La voce di Rebekka intreccia con cura le parole di Jessica alla musica. "I più grandi misteri non sono materiali", canta l'autrice mentre il fulcro del brano diventa chiaro: che si tratti di una situazione generale o profondamente intima, l'umana esperienza - e i modi in cui curiamo e nutriamo questa vita preziosa - ci aiutano a dare un senso a tutto ciò che ci viene offerto. Ascolta/guarda 'May' QUI.

A volte due artisti si incontrano e trascendono la semplice collaborazione musicale. Ecco l'esempio perfetto, Rebekka Karijord e Jessica Dessner si sono incontrate per caso a Brooklyn alla fine degli anni Novanta e, a distanza di 15 anni, la loro amicizia e il loro essere artiste ha prodotto uno dei progetti più importanti delle loro carriere.

Da questo incontro è nato Complete Mountain Almanac, un progetto artistico e musicale che unisce l'esperienza di Rebekka nella composizione di canzoni e l'abilità poetica e lirica di Jessica. Complete Mountain Almanac è nato nella mente di Rebekka: comporre un album sul cambiamento climatico in 12 suite, che rappresentassero i 12 mesi dell'anno e il ciclo di guarigione intrinseco della natura. Quando è entrata nella fase iniziale di scrittura, si è rivolta a Jessica per creare la parte visiva del progetto. Poco dopo, a Jessica è stato diagnosticato un cancro al seno e la sua pratica creativa ha iniziato ad alimentare il suo processo di guarigione. Oltre a lavorare all'artwork del progetto, ha scritto un libro di poesie intitolato Complete Mountain Almanac. Quando le parole sono arrivate nelle mani di Rebekka hanno trovato il loro posto come materia lirica per le canzoni, oltre a battezzare con il loro nome il progetto delle donne. L'esperienza della malattia e della guarigione, insieme all'esperienza di affrontare il cambiamento climatico e la potenza della natura, hanno trovato un terreno comune nella collaborazione delle due donne. Complete Mountain Almanac è la testimonianza della loro scoperta, un'ode al ringiovanimento, alla gioia e alla speranza.

L'album vede la partecipazione e la co-produzione dei fratelli gemelli di Jessica, Aaron e Bryce Dessner dei The National. I quattro artisti si sono riuniti negli studi parigini di St.Germain per lavorare alla trasformazione dei demo di Rebekka in un album vero e proprio. Per preservare l'urgenza e l'anima del materiale, tutte le tracce sono state registrate dal vivo con la sola voce di Rebekka intrecciata alla musica delle chitarre sapientemente suonate da Aaron e Bryce. In qualità di co-produttrice, Rebekka ha poi aggiunto trame sonore minimaliste, tra cui fiati e sintetizzatori, mentre Bryce ha scritto gli arrangiamenti per archi di sei canzoni che sono state eseguite dalla Malmö Symphony Orchestra.

Mentre il disco si snoda attraverso le stagioni, la correlazione senza soluzione di continuità tra la presa di coscienza dello stato del pianeta, sulla scia della crisi climatica, e la guarigione del proprio corpo diventa evidente. Dal punto di vista sonoro, l'album passa attraverso il folk, la classica, la musica da camera e tutto ciò che sta in mezzo, creando un'atmosfera raccolta che attira l'ascoltatore in un universo a sé stante. È il connubio tra mondo interiore ed esteriore, malattia e ringiovanimento, dolore e gioia.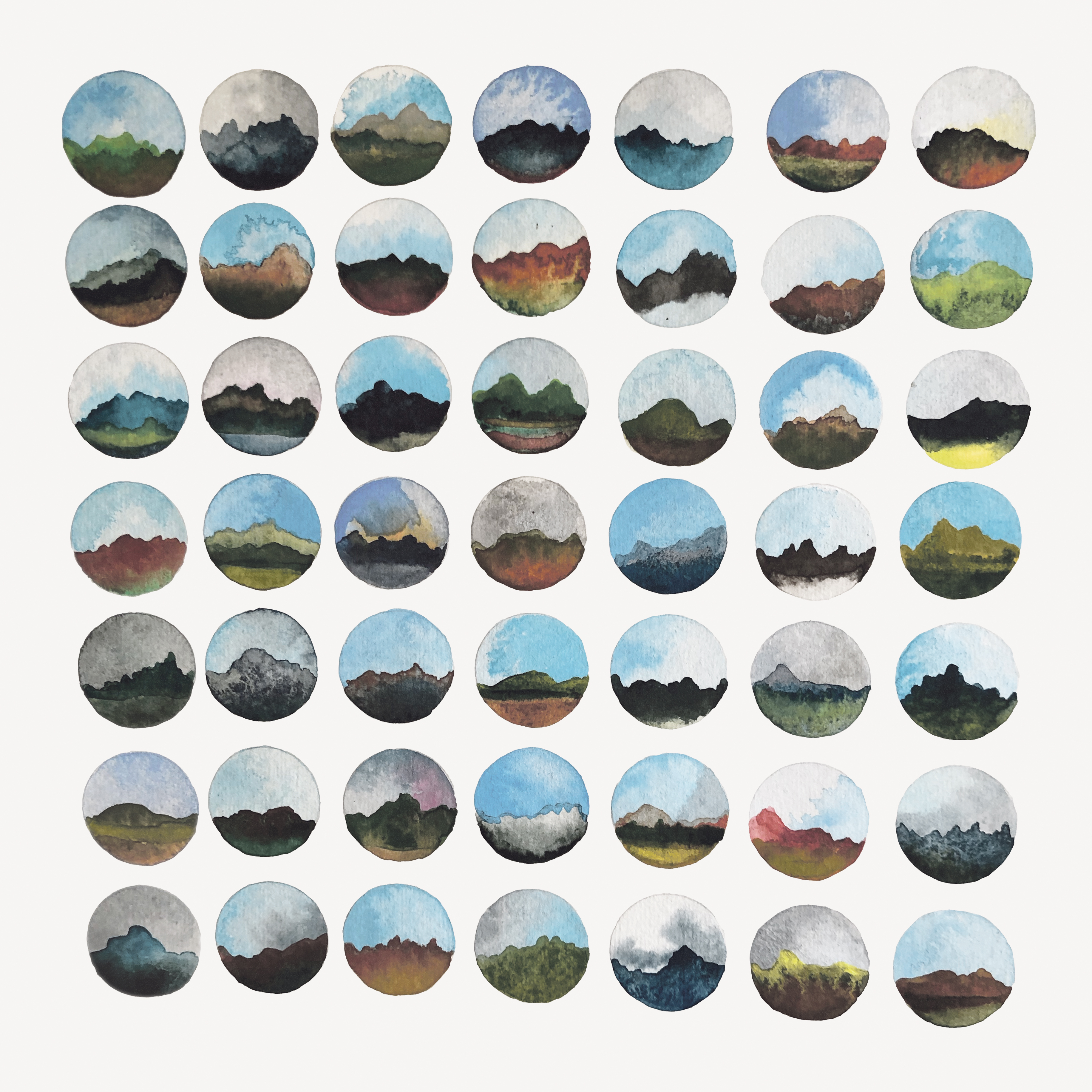 1. January
2. February
3. March
4. April
5. May
6. June
7. July
8. August
9. September
10. October
11. November
12. December