JOAN AS A POLICE WOMAN presenta COVER TWO, il secondo album di cover in arrivo il primo maggio 2020 e annuncia quattro date in Italia.
L'acclamatissima cantautrice di Brooklyn Joan As Police Woman ritorna con il nuovo album "Cover Two", in uscita l'1 maggio su Sweet Police / PIAS. Si tratta del secondo album in cui Joan rivisiterà dei brani di altri artisti e, ancora una volta, le sue scelte saranno interessanti e sorprendenti.
Oltre ai dieci brani contenuti nell'album, i fan che preordineranno l'album dal sito ufficiale dell'artista riceveranno anche la personalissima versione di Joan del celebre brano di Michael Jackson "Billie Jean".
A pochi mesi dal recente tour in solo, in occasione della presentazione di 'Joanthology', la prima retrospettiva pubblicata a maggio 2019 (Pias Recordings), Joan As Police Woman annuncia brillanti novità per il nuovo anno.
Una nuova formazione porterà la stravagante artista newyorkese sui palchi italiani in trio, a maggio, per quattro imperdibili appuntamenti, per presentare 'Cover Two', il secondo album di cover. Dopo il ritorno alle origini con il tour di 'Joanthology', che ha visto Joan As Police Woman esibirsi in Italia in solo, tra pianoforte, chitarra, la sua inconconfondibile voce e la sua carismatica presenza scenica, Joan è pronta a tornare in scena accompagnata sul palco da Parker Kindred alla batteria e da Jacob Silver al basso.
mercoledì 20 maggio PORDENONE – CAPITOL
giovedì 21 maggio MILANO – SANTERIA SOCIAL CLUB
venerdì 22 maggio ROMA – AUDITORIUM PARCO DELLA MUSICA
sabato 23 maggio FIRENZE – TEATRO PUCCINI
Dopo aver celebrato nel 2016 una decade di successi internazionali con "Let It Be You", il disco realizzato in collaborazione con Benjamin Lazar Davis, Joan As Police Woman pubblica nel 2018 'Damned Devotion', un album intimo ed introspettivo. Mentre "The Classic" (2014) era una celebrazione appassionata della vita e "The Deep Field" (2011) respirava romanticismo in ogni canzone, "Damned Devotion" è un ritorno ai testi nudi ed alle melodie senza tempo che avevano caratterizzato "To Survive" (2008) e "Real Life" (2006).
A maggio 2019 Joan As Police Woman pubblica 'Joanthology', un multi album contenente i migliori successi dell'artista e materiale inedito, un'antologia degli ultimi quindici anni di brillante carriera musicale, spaziando nei generi e nelle influenze, mettendo in rilievo la dedizione alla sperimentazione che Joan ha sempre avuto nei confronti della musica e dell'arte in senso ampio. I brani inediti contenuti nell'antologia hanno anticipato 'Cover Two', il secondo album di cover, dieci brani riproposti in una versione interessante e sorprendente, spaziando dal blues all'r&b, dal rock fino alle più classiche ballad. "I began working on new covers ever since the release of the first covers album 11 years ago! I've been performing 'Kiss' by Prince and my version of 'Out of Time' by Blur throughout last year's Joanthology Tour and finished the record as soon as I returned home this winter" afferma Joan As Police Woman su 'Cover Two'.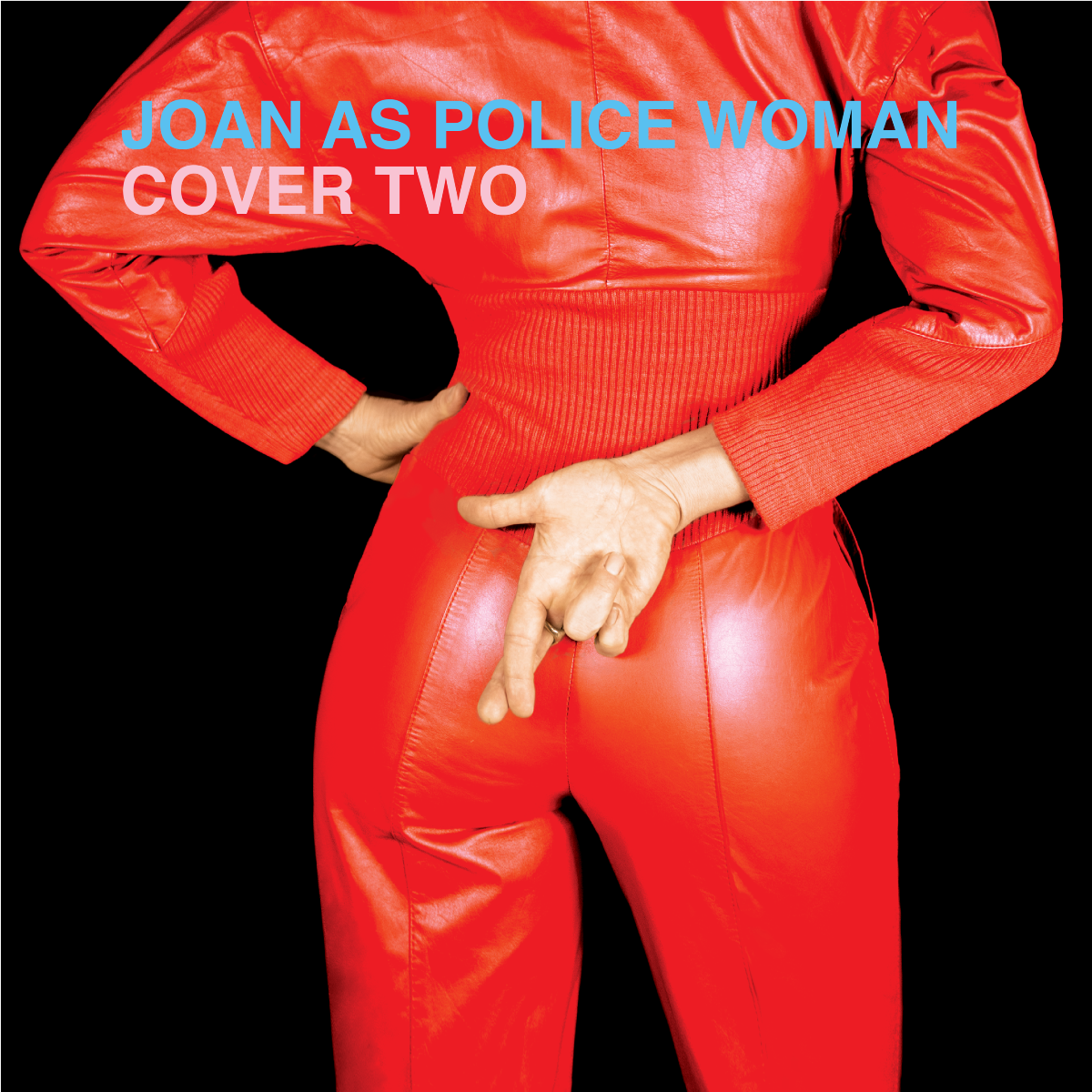 Kiss (Prince)
Spread (Outkast)
Under Control (The Strokes)
Not The Way (Cass McCombs)
Keep Forgetting (Michael Macdonald)
Life's What You Make It (Talk Talk)
Out of Time (Blur)
On The Beach (Neil Young)
There Are Worse Things I Could Do (Warren Casey and Jim Jacobs)
Running (Gil Scott-Heron)
TAGS: