Unica data italiana il 17/06/2021 per STAY HOMAS, la band rivelazione del lockdown spagnolo.
Dopo il successo ottenuto dagli Stay Homas per la creatività e l'ingegno dimostrati durante il lockdown spagnolo, e a gran richiesta da parte del pubblico tramite i social network, Klaus, Guillem e Rai sono pronti a conoscere dal vivo i propri fans andando in tournée.
La band arriverà a Milano il 17 giugno 2021 per l'unica data italiana del tour in partenza il prossimo aprile e che li porterà a far tappa nelle principali città spagnole, nelle grandi capitali europee come Londra, Parigi, Bruxelles e in altri paesi dell'America Latina come Argentina, Colombia, Cile, Uruguay e Messico. Un tour costruito anche in base alle tappe più votate dai loro follower.
L'annuncio arriva in concomitanza con il lancio del mixtape "Desconfination", che include cinque temi scelti anche dal loro pubblico sui social network.
I biglietti per la tappa milanese saranno in vendita sul circuito DICE al costo di 20€ + ddp da lunedì 6 luglio alle 10:00 a questo link, dopo che la band ha presentato l'intero tour durante un'informale "vermuteo" (per gli spagnoli l'equivalente di un brunch) alle 13:00 di ieri in cui, come al solito, la band ha interagito con i loro follower creando un'occasione meravigliosa per commentare il tour mondiale.
Un sogno inaspettato che si è avverato per questi tre giovani musicisti che il destino ha portato a condividere un appartamento appena due mesi prima della nascita del COVID-19.
Dai suoi primi "vermuteo" sulla terrazza e dal desiderio di suonare per rallegrare, sono nate le "Confinations Songs", alcune canzoni fatte in casa che riflettono le loro esperienze di isolamento.
E da lì in viaggio per il mondo.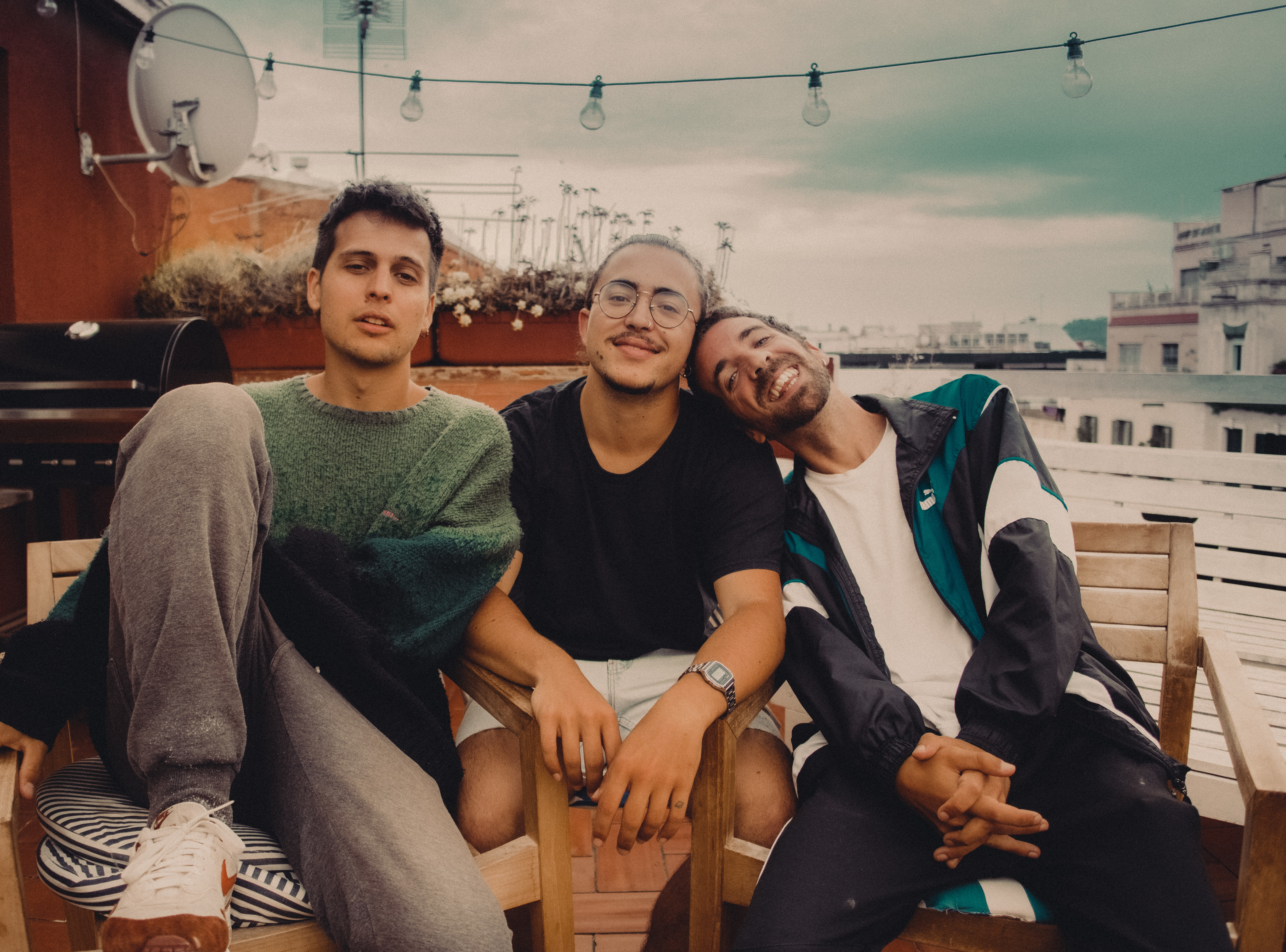 Quello degli Stay Homas è un vero fenomeno che ha avuto un impatto in tutto il mondo. In tre mesi hanno raggiunto oltre 419.000 follower su Instagram e oltre 13 milioni di visualizzazioni delle loro canzoni con 90.000 iscritti su YouTube.
Il fenomeno Stay Homas è stato assolutamente organico e, grazie al pubblico che li ha accolti a braccia aperte, ha ricevuto il riconoscimento e la complicità di artisti come Michael Bublé, Pablo Alborán, Manu Chao, Silvia Pérez Cruz e Rubén Blades e suscitando Interesse di prestigiosi media internazionali quali The New Yorker, CNN, NBC, BBC, Le Monde e altri in tutto il mondo.
E non è tutto, dal momento che gli Stay Homas hanno appena pubblicato il mixtape intitolato 'Desconfination' che raccoglie le cinque canzoni più votate dal loro pubblico. Alcune canzoni che sono state pubblicate settimanalmente dalla band con titoli di successo quali "In The End", "The Bright Side" con Oques Grasses, "Gotta Be Patient" con Judit Neddermann, "Estamos mal" con El Kanka e "Volveré a empezar" con Nil Moliner. 'Desconfination' fa ben capire ciò di cui sono capaci gli Stay Homas quando hanno tutte le risorse musicali a portata di mano e prelude ciò che può diventare il loro album di debutto in autunno, senza dubbio, una delle uscite più promettenti dell'anno.
TAGS: