Tornano i THE FOTTUTISSIMI, la band marchigiana è di nuovo nella mischia con un nuovo EP di quattro brani a sette anni di distanza dall'ultima pubblicazione. "Davide" è il primo singolo.
Pura energia punk-rock all'italiana, alla ricerca di una botta di verità che se ne frega di critiche o di facili consensi.
Questo il succo del nuovo EP di quattro tracce dei THE FOTTUTISSIMI, un ritorno atteso da sette anni. Uno stato d'animo ma soprattutto un nuovo modo di vivere la musica per la band marchigiana, che si ripresenta sulle scene con un progetto completamente indipendente frutto di un anno di sala prove e registrazioni e che prosegue il lavoro intrapreso con Jason Carmer in Mercoledi? Babilonia del 2013. E' stato infatti di nuovo il produttore, vincitore di un Grammy Award sudamericano, ad occuparsi ancora una volta della fase di mixaggio.
"La nostra idea e? quella di uscire senza pretese, per il nostro piacere, felici o niente. Non ci poniamo grandi obiettivi o traguardi da raggiungere ed in questo momento complesso volevamo comunque fare un regalo a noi stessi e a tutti coloro che non hanno mai smesso di attendere il nostro ritorno. Sappiamo di non essere mai stati in grado di andare troppo d'accordo e ciò in passato ci ha penalizzato ma sappiamo anche che se si accetta serenamente l'idea che nelle band si litiga spesso, si possono fare grandi cose", dicono i ragazzi del nuovo progetto, un mini-album di punk-rock (volutamente) grezzo e divertente che li ha messi finalmente d'accordo e che si presenta più? maturo ma anche più? libero.
Registrato al Vallemania Recording Studio con l'amico Graziano Ragni e battezzato - ancora una volta - da Jason Carmer in fase di mixaggio direttamente in Messico, l'Ep e? cantato tutto in italiano, pur con un sound che guarda ben oltre i confini nazionali. Quattro tracce tra melodia e muscoli, dolcezza e rapidita?.
La realizzazione del manifesto/copertina di questo nuovo lavoro presentato in questi giorni dalla band è stato affidato alla penna dell'artista Luca di Sciullo.
"Luca è un artista e un amico che ringraziamo di cuore. Luca ha creato una piccola opera d'arte per ogni brano, lasciandosi ispirare da musica e parole, speriamo di essere all'altezza dei suoi pennelli" L'uscita di ogni brano dell'ep, che in totale ne contiene quattro, sarà quindi accompagnata da un'illustrazione.
Davide è ascoltabile dall'8 giugno sul profilo social della band ma anche disponibile in tutte e piattaforme digitali. I THE FOTTUTISSIMI sono tornati. Felici o niente.
Clicca sulla foto per aprire Spotify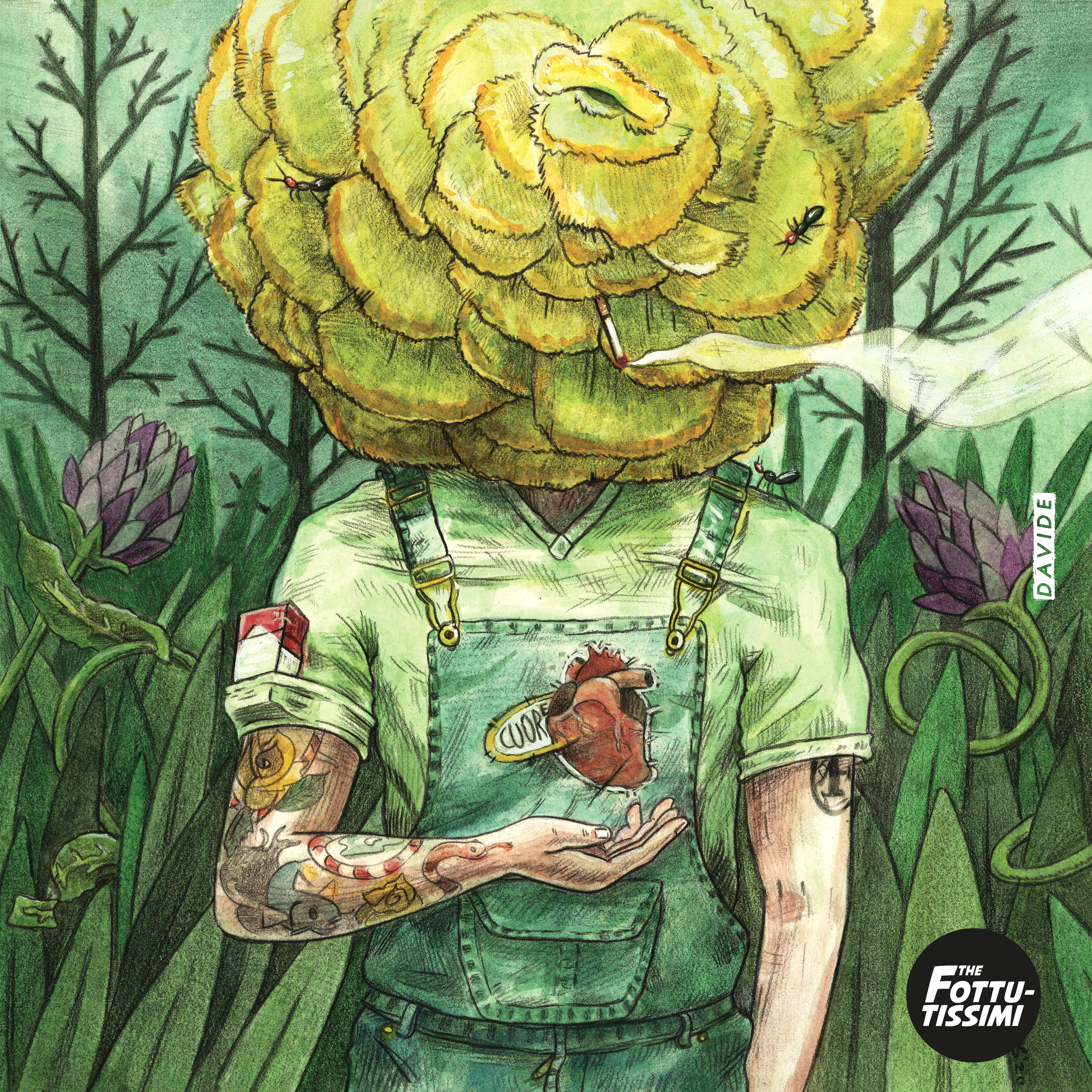 TAGS: