UNDERTAKERS ritornano con la raccolta "Dictatorial Democracy", in uscita il 30 ottobre via Time To Kill Records. Ascolta l'omonimo singolo qui.
La nuova raccolta "Dictatorial Democracy" segna il ritorno sulla scena della seminale band Anarco Grind UNDERTAKERS.

Un mix di pezzi nuovi e del passato, per una tracklist che viaggia attraverso le varie fasi della loro carriera iniziata nel lontano 1991.

"Dictatorial Democracy", in uscita il 30 ottobre 2020 per la Time To Kill Records in tre versioni extra limitate in formato vinile, contiene, fra gli altri, due cover fondamentali: "Fascist Pig" dei Suicidal Tendencies e la reinterpretazione in chiave grind di "Ripetutamente", che segnò la collaborazione con la band partenopea 99 Posse.

"Hate since 1991", recita la band, che nel 2020 ci dà ancora una prova di attitudine, tecnica e violenza senza compromessi.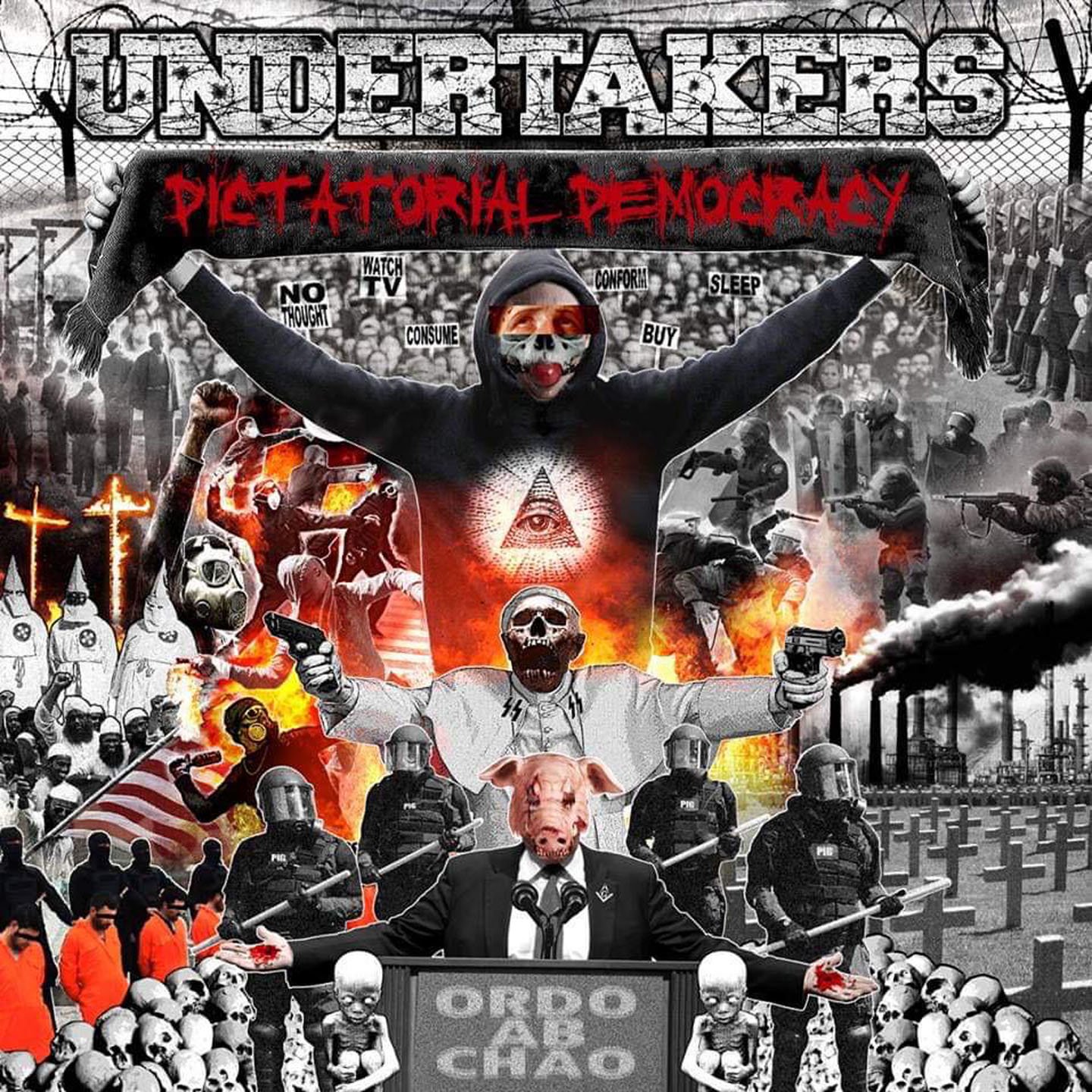 SIDE A
01. Best Hate (New)
02. Dictatorial Democracy (New)
03. Religion is a Crime (New)
04. I'm the Motherfucker *
05. Fascist Pig **
06. Ripetutamente ***

Side B
07. My Pride *
08. The Night of Bastards *
09. It's time to Die****
10. The Riotmaker****
11. Society vs Society ****
12. Human Decline *****

* "Vision Distortion Perversion"
** "Suicide in Venice Tribute to Suicidal Tendencies"
*** 99 posse Cover
**** "Noise in Stereo"
***** "Suffering Within"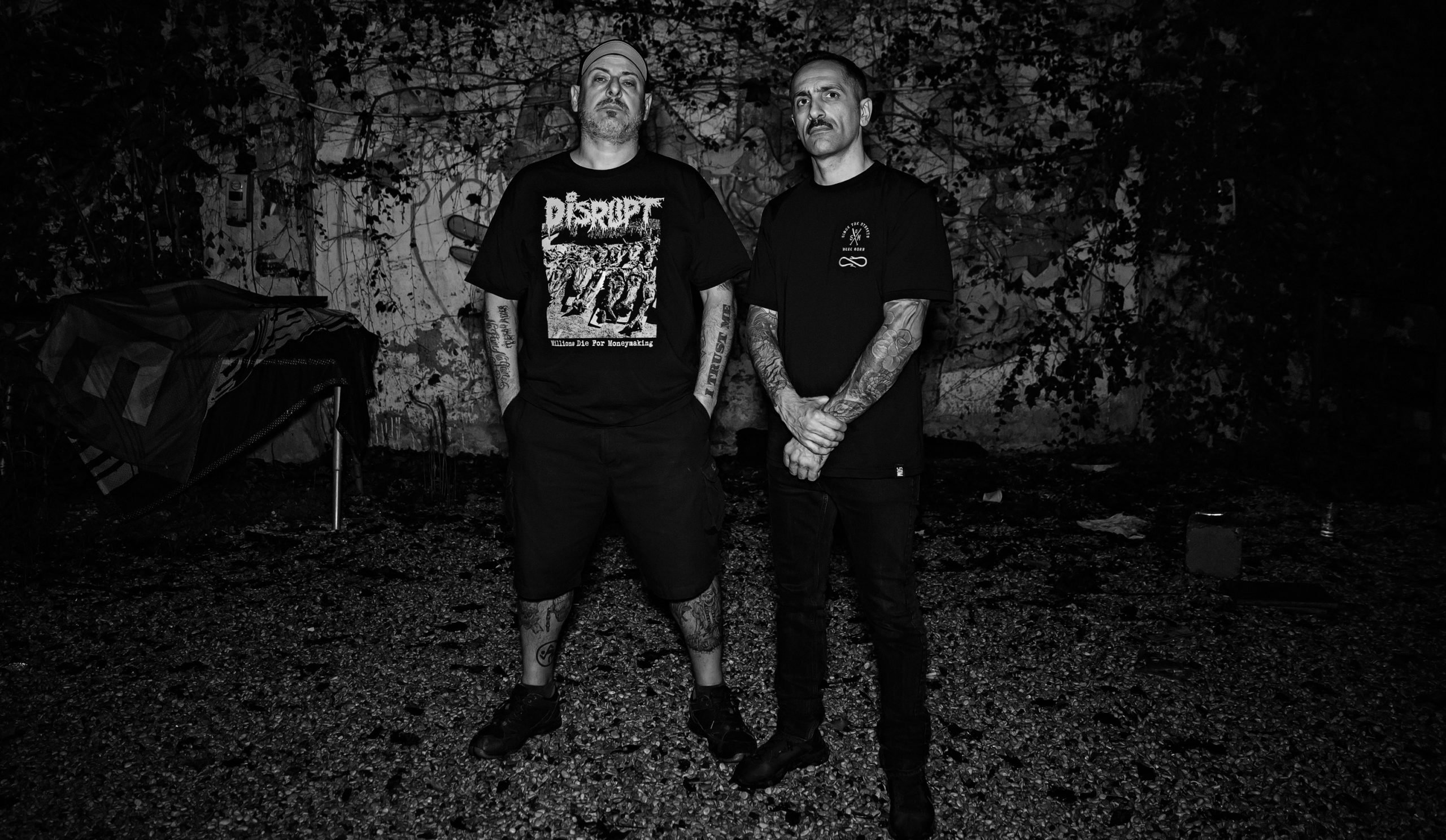 L'attuale formazione degli UNDERTAKERS vede all'opera i membri storici Enrico Giannone (voce) e Stefano Casanica (chitarra), con l'aiuto di Marco Mastrobuono (basso) e Demian Campora (batteria) per le esibizioni live.

Gli UNDERTAKERS si sono formati nel lontano 1991 e nel corso della loro carriera hanno avuto modo di condividere il palco con Napalm Death, Suffocation, Malevolent Creation, Vader, Cannibal Corpse e Vital Remains, tra i tanti. Quando per la maggior parte dei gruppi italiani l'idea di imporsi all'estero era una sorta di miraggio, gli UNDERTAKERS nella prima parte della loro carriera hanno portato a termine tre tour europei e partecipato a festival come Brutal Assault e Dynamo Open Air.

Partiti con un sound tipicamente death metal, il gruppo ha negli anni evoluto la propria proposta per approdare ad un frenetico e brutale mix di grind, death metal e hardcore.


Discografia:

"In Limine Mortis" Demo - 1993
"Beholding The Reality" Demo - 1994
"Suffering Within" - 1996
"Live in Brutality" - 1999
"Vision Distortion Perversion" - 2000
"Fascist Pig_Suicide in Venice (A Tribute to Suicidal Tendencies)" - 2000
"Alive Rumble in Brutality" 7" - 2001
"Ripetutamente" / 99 Posse / NA_99_10° - 2001
"Chaos in Music" 4-way Split - 2003
"Revision Dstortion Xversion" (feat. Reeks) - 2004

Line-up:

Enrico Giannone - Insults
Stefano Casanica - Guitar

Live:

Marco Mastrobuono - Bass
Demian Campora - Drums
TAGS: