Esce il giorno 1 dicembre su tutte le più importanti piattaforme digitali (in streaming e download, preordinabile dal 16.11) "DIRTY HANDS AND GRAVEL ROADS" secondo album di Leandro Diana, musicista/avvocato siciliano di nascita e milanese d'adozione.
Il nuovo disco esce a 7 anni di distanza dall'esordio "Postcards from nowhere", ed è stato preceduto dalla pubblicazione dell'EP "Accept and continue" nel maggio di quest'anno, che ne conteneva gli outtakes registrati in solitudine durante il lockdown.
In questi anni Leandro si è dedicato alla slide Southern Rock, ha fondato due dei gruppi blues più attivi nei locali e nelle piazze milanesi (Delta Preachers e Rolling Forks), è diventato padre, si è esibito sul palco ospite di artisti di caratura internazionale come Max Prandi, Ruben Minuto, Luca Andrea Crippa, Marco Limido, Alessandro Porro...
"DIRTY HANDS AND GRAVEL ROADS" raccoglie e amplifica queste esperienze,e vede ancora una volta Deneb Bucella (Looking for a name, Goodwines, The Hoodoo Boys) alla batteria e Giuseppe Diana a pianoforte e hammond, a coadiuvare l'autore (che canta e suona tutto il resto, registrando e producendo il disco) alla ricerca di un suono secco, nervoso, elettrico, ma carico di anima e di tutte le influenze musicali del titolare: John "Cougar" Mellencamp, Will Hoge, Dan Baird, John Hiatt, Neil Young, certo country contemporaneo tra Nashville e il Texas, echi soul e l'immancabile, amato blues... Insomma, come Luca Andrea Crippa (Ruben Minuto Band, No Rolling Back) ha mirabilmente sintetizzato "Southern Rock dopo la lezione del grunge".
Unico ospite del disco Claudio Toldonato (Marina Rei, Orchestra Operaia, Fabio Zeppetella), ai cori in chiusura di Getaway, citando un grande classico del rock italiano degli anni '90...
Il titolo viene da una delle canzoni più rappresentative del disco "Another gravel road" che racconta la voglia e il coraggio di costruire, sporcarsi le mani, risporcarsele di nuovo dopo che tutto crolla, insieme alle promesse di un futuro migliore che si rivelano bugie, una dopo l'altra, senza mai retrocedere di un passo o arrendersi. E via, sull'autostrada, cantando vecchi blues, alla ricerca di un altro po' di fango con cui sporcarsi di nuovo le mani, mentre il ritornello celebra la gioia e la sorpresa di essere ancora vivi e la melodia vita un grande classico degli anni '60...
Se "Postcards" sintetizzava una lunga fase di creatività giovanile, "DIRTY HANDS AND GRAVEL ROADS" rappresenta appieno il Leandro Diana uomo e musicista adulto, alle prese con storie, sconfitte, stupori e voglia di rivalsa in cui molti ascoltatori potranno riconoscersi.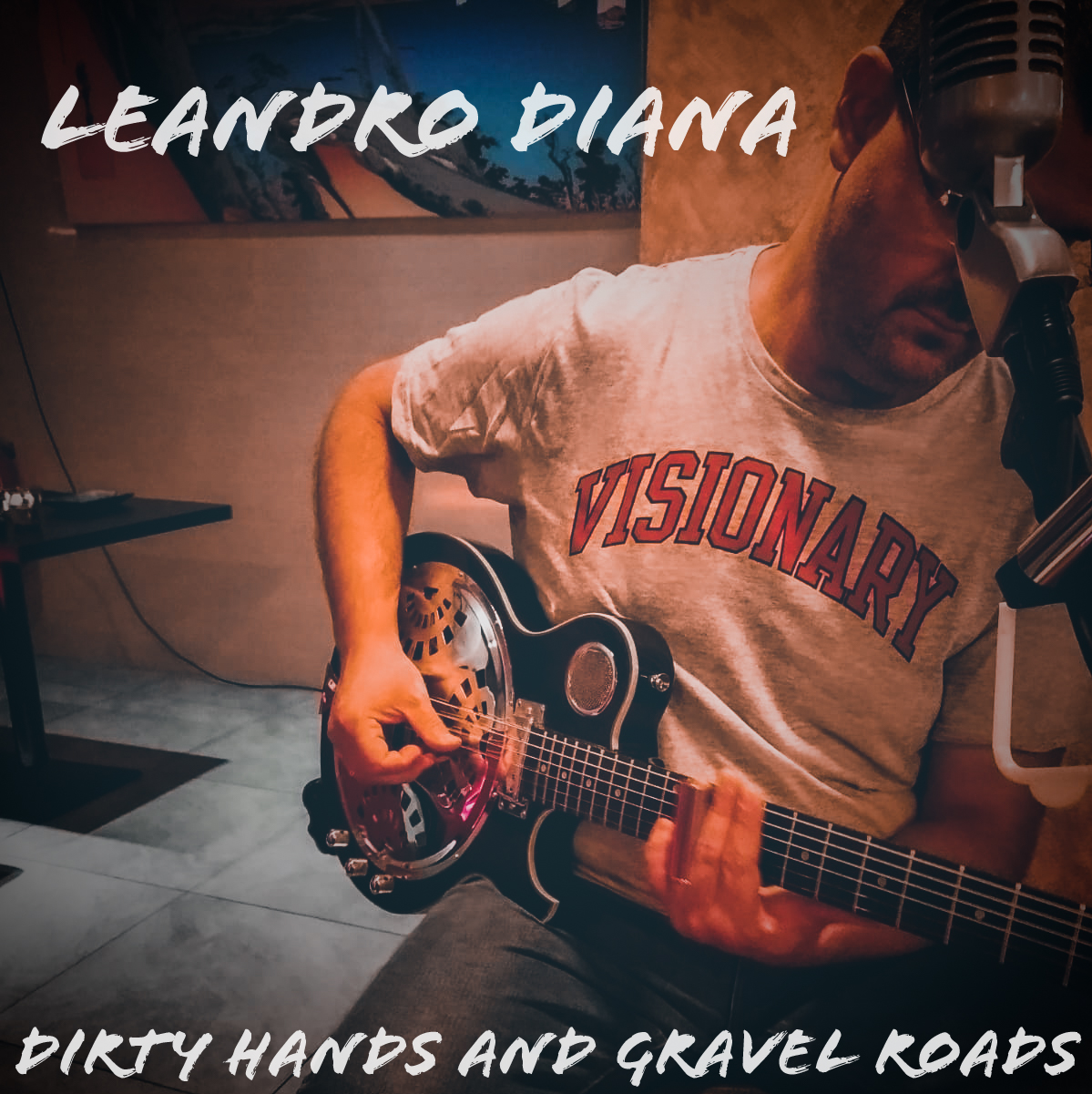 TAGS: