ADRIANNE LENKER presenta il nuovo singolo "dragon eyes". I due nuovi album "songs" e "instrumentals" escono il 23 ottobre via 4AD.
Adrianne Lenker dei Big Thief ha annunciato due nuovi album songs e instrumentals in uscita il 23 ottobre. Oggi Lenker presenta il nuovo singolo "dragon eyes" che segue il brano precedentemente condiviso "anything".
In "dragon eyes" la voce dolce di Lenker si muove sulle note della chitarra come il vento che accarezza le foglie autunnali. Il testo si riferisce a sentimenti reali – sabbia calda, aria fresca e mani fredde – e ad immagini dall'aspetto mistico – "dragon with silent eyes." Ogni strofa si conclude con un ritornello differente, una supplica, come dimostra l'intonazione vocale di Lenker: "I just want a place with you // I just want a place."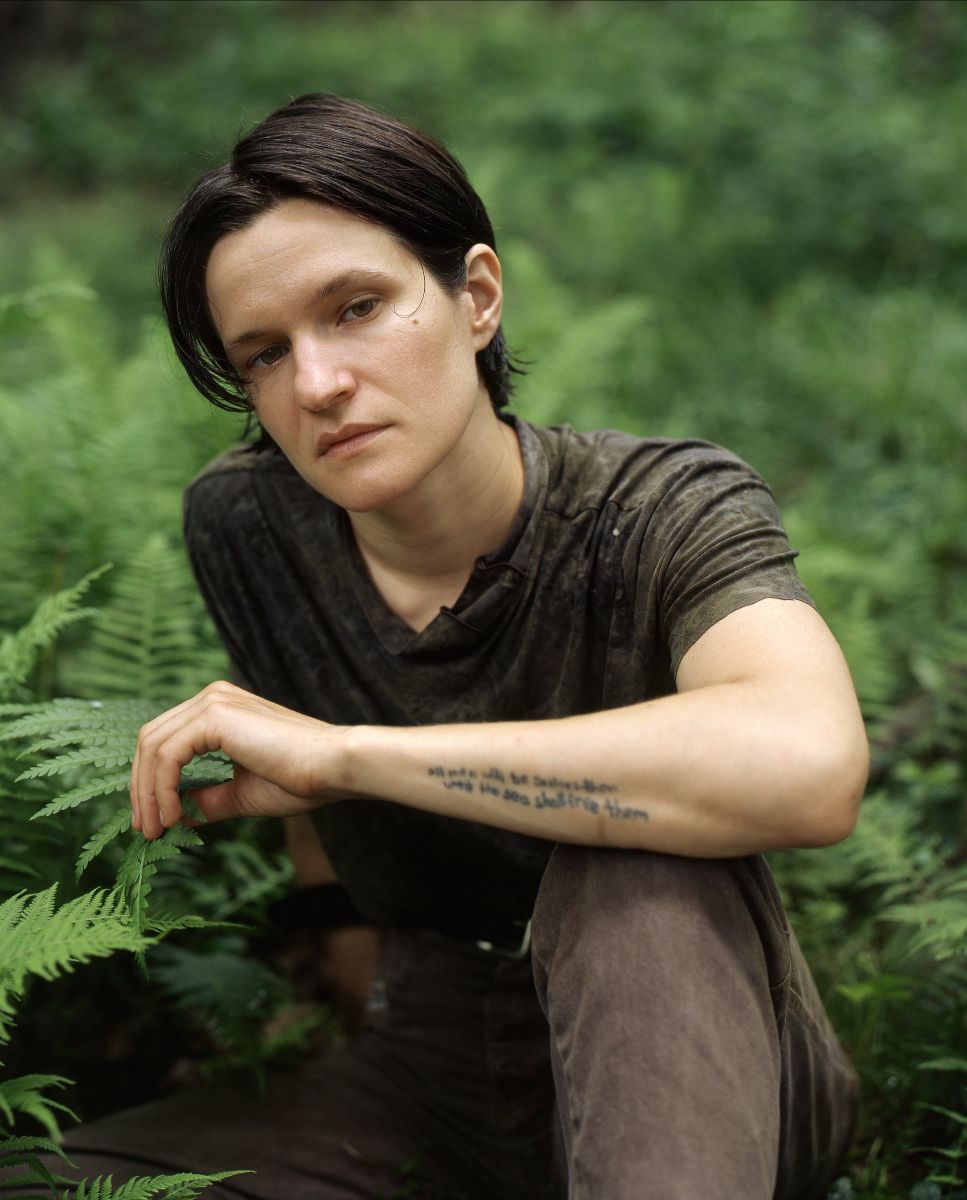 songs e instrumentals sono due raccolte distinte, entrambe scritte e registrate ad aprile dopo che il tour di marzo dei Big Thief venne cancellato a causa del coronavirus. Dopo essere tornata negli Stati Uniti, Lenker si trasferì in un piccolo cottage sulle montagne a ovest del Massachusetts. "Iniziai a sentirmi connessa allo spazio intorno a me" afferma Lenker. "Il cottage sembrava l'interno di una chitarra acustica – è stata una gioia sentire le note riverberare nello spazio." Con il desiderio di catturare la sensazione dello spazio, Lenker ingaggiò l'ingegnere del suono Philip Weinrobe e si procurò registratori a nastro, un microfono binaurale e un cumulo di cavi XLR.
Dopo tre mesi di preparazione, lo studio era finalmente in funzione – anche se l'unico registratore a nastro funzionante che il duo aveva, era il Sony Walkman a batterie di Phil. Nonostante fossero in pace con l'idea che avrebbero potuto registrare l'intero album solo su cassetta, un amico riuscì a recuperare dal magazzino un Otari 8 Track, spedendolo ai due prima che perdessero tutte le speranze. Nove di questi brani sono stati scritti durante le sessioni di registrazione. Lenker e Phil iniziavano e finivano ogni giornata con un pezzo strumentale improvvisato alla chitarra acustica, facendo poi un collage dei loro pezzi preferiti e creando così il primo lato dell'album strumentale. "Volevamo fare un album che mettesse l'ascoltatore nella posizione più intima possibile" spiega Weinrobe.
Si tratta di un album al 100% analog-analog-analog (AAA). Nessun processo digitale è stato utilizzato nella produzione dei suoni. Weinrobe descrive il processo nel dettaglio: "Non solo questo processo permette ad una specifica esperienza sonora di prendere vita, ma è il processo stesso a dettare le modalità di lavoro. L'editing preciso e i piccoli aggiustamenti che stanno alla base di ogni album moderno, qui non sono disponibili. Lo schermo del computer non è acceso mentre la musica viene registrata. L'intero flusso del lavoro diventa parte della musica in un modo in cui non sarebbe possibile lavorando con il digitale. AAA richiede molto lavoro e allo stesso tempo ha numerose limitazioni rispetto alla registrazione digitale, ma non c'è un altro modo con cui avremmo potuto realizzare sia le registrazioni che il risultato finale di questa musica."
TAGS: