È online "End of time", il primo singolo della band milanese dei Playmute. L'uscita del singolo è stata anticipata dal videoclip che accompagna il brano, presentato in anteprima su YouTube lo scorso 17 luglio.
I Playmute nascono nel 2019 dall'incontro di tre musicisti: Omar Russo alla voce, chitarra e tastiere, Mixo (ovvero Massimo Martini) alle chitarre, tastiere e drum, e Jamma (Gianmarco Picuzzi) al basso e tastiere.
Ognuno dei componenti aveva già avuto modo di maturare altre esperienze musicali, suonando in diversi progetti, sia in studio che dal vivo. I tre musicisti si sono trovati insieme proprio poco prima che il lock-down bloccasse tutto e tutti. Fin da subito l'intesa è stata intensa e i tre hanno così deciso di intraprendere un percorso comune. Un percorso che li ha portati a tirare fuori questo primo singolo, realizzato nonostante le evidenti difficoltà del momento: una piccola grande magia! Alla base di tutto la condivisione della passione per la musica (soprattutto per generi quali la new wave e il dark) e una grande e particolare passione per i Cure.
Infatti, inizialmente, i tre amici decidono di ricreare delle loro personali versioni proprio dei brani della band di Robert Smith, ma da subito si rendono conto che il loro amalgama è pronto per partorire brani originali. Iniziano così a prendere vita una serie di pezzi inediti, che mettono in risalto la ricerca di una musica sognante in tinte noir. E, parallelamente, in loro prende corpo la consapevolezza di voler cercare un nuovo tipo di linguaggio, capace di rappresentare una vera e propria nuova sfida.
I Playmute sono un progetto non solo musicale, ma una sorta di collettivo artistico che punta l'attenzione anche verso la fotografia, il cinema e l'arte in generale. Il videoclip "End of time", infatti, è sempre una produzione "Playmute" ed è stato realizzato da due dei componenti della band, Massimo Martini e Omar Russo, che si sono occupati della regia e del montaggio, mentre la fotografia è stata affidata a Daniela Tradati.
Il videoclip restituisce, attraverso la mediazione di un vecchio schermo televisivo, un mondo a metà strada tra l'espressionismo e la psichedelia. Sullo schermo scorrono le inquadrature fisse di una città deserta e in bianco e nero, che si alternano e si sovrappongono al costante primo piano del cantante che interpreta il brano all'interno di un vero e proprio caleidoscopio di colori. Spazi vuoti e claustrofobici, paesaggi privi di forme di vita, raccontano quella che sembra la fine di una storia, del mondo e del tempo stesso. A guidare il ritmo del brano l'incisiva voce di Omar Russo, che trascina e modula il pezzo con le sue aperture, mentre le immagini scorrono lente, tra citazioni cinematografiche e piccoli ma precisi messaggi allo spettatore. Come, ad esempio, l'immagine della folla che assiste ad un concerto. Un tassello, quest'ultimo, che fa riflettere su qualcosa che fino a pochi mesi fa era normale, ma che oggi percepiamo come un vero e proprio miraggio.
All'indomani dell'uscita di questo primo singolo e videoclip, entrambi autoprodotti, i tre musicisti sono subito tornati in studio (lo stesso Mute Studio presso il quale hanno registrato "End of time") e attualmente si stanno dedicando alla registrazione dei nuovi brani che andranno a far parte del primo disco a firma Playmute.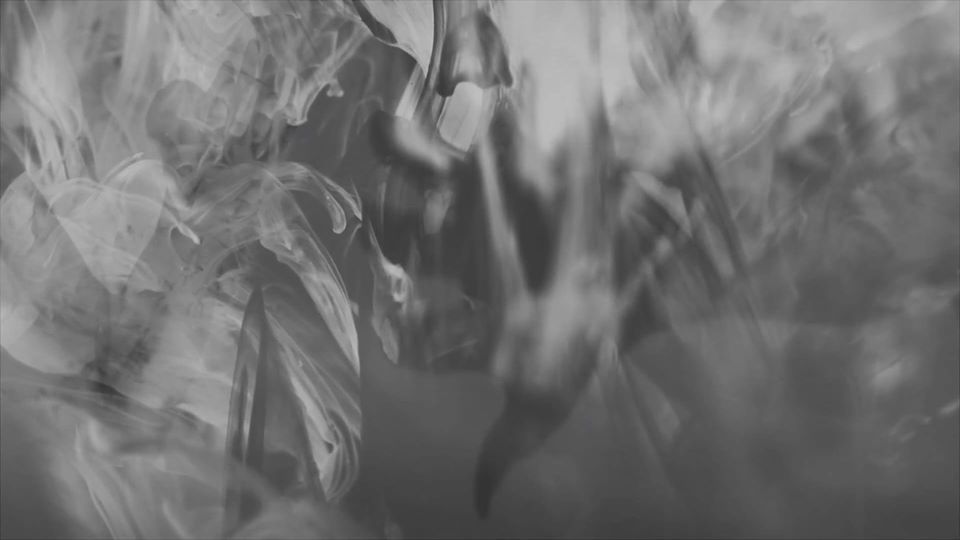 TAGS: