NICK CAVE condivide il video del brano inedito "Euthanasia", tratto da IDIOT PRAYER - NICK CAVE ALONE AT ALEXANDRA PALACE, disponibile in CD, vinile e digitale a partire dal 20 novembre.
La traccia, scritta durante il periodo di Skeleton Tree, è stata ascoltata per la prima volta durante l'evento di luglio.
Dopo la straordinaria partecipazione all'evento in streaming dello scorso luglio IDIOT PRAYER - NICK CAVE ALONE AT ALEXANDRA PALACE, il 20 novembre uscirà un doppio album dallo stesso titolo contenente tutte le 22 canzoni del film in vinile, CD e sulle piattaforme di streaming.
IDIOT PRAYER sarà nelle sale italiane solo i giorni 16, 17 e 18 novembre.

In IDIOT PRAYER, Cave suona le sue canzoni da solo al pianoforte in una forma minimalista proposta di rado, dalle prime formazioni con Bad Seeds e Grinderman fino al più recente album di Nick Cave & the Bad Seeds, Ghosteen.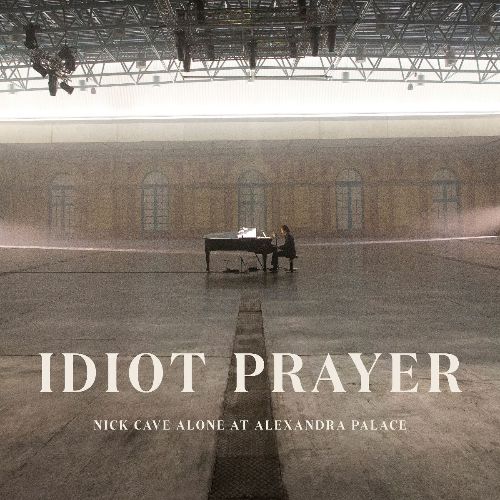 Spinning Song
Idiot Prayer
Sad Waters
Brompton Oratory
Palaces Of Montezuma
Girl In Amber
Man In The Moon
Nobody's Baby Now
(Are You) The One That I've Been Waiting For?
Waiting For You
The Mercy Seat
Euthanasia
Jubilee Street
Far From Me
He Wants You
Higgs Boson Blues
Stranger Than Kindness
Into My Arms
The Ship Song
Papa Won't Leave You, Henry
Black Hair
Galleon Ship
TAGS: