I Samsa Dilemma tornano con un secondo album in uscita il 20 Aprile 2020 intitolato "Everyday Struggle", prodotto da Kutmusic.
Se il primo lavoro "Wake Up Gregor!!" (Kutmusic, 2017) aveva visto all'opera il duo Riccardo Pro-Daniel Sartori, questo nuovo lavoro è il frutto di un quartetto, con l'aggiunta del batterista Fabrizio Keller e del bassista Fausto Postinghel. Il nuovo duo ritmico risulta assolutamente funzionale alla scrittura degli altri due e anzi non mancano le occasioni di improvvisazione e scrittura dell'intera band, da cui si sviluppano alcuni temi presenti nell'album (2 am, Barrel March).
Anche in questo lavoro presenta collaborazioni di rilievo: Enrico Merlin quale art director, co-autore e chitarrista in uno dei brani (21 November 2018); Marco Ober come ingegnere del suono; Vanessa Cremaschi al violino; Chiara Morstabilini alla viola; Paolo Trettel al flicorno.
Fin dall'uscita del primo lavoro i SD sperimentano mutamenti importanti. Problemi personali di alcuni membri riducono gli impegni live ma la formazione ne approfitta per scrivere nuovo materiale. Nel giugno 2019 il bassista Fabrizio Costantino si sposta in un'altra città ma non abbandona il progetto, continuando a contribuire da remoto al lavoro del gruppo (arrangiamenti, editing). Su Everyday Struggle, i Samsa emergono dalle recenti difficoltà come una band più solida e più espressiva. Dove Wake Up Gregor!! convogliava le difficoltà di Pro e Sartori nel sentirsi adatti a vivere una vita 'normale', ritrovandosi nella metafora dell'insetto kafkiano, Everyday Struggle va dritto al punto. Lo sforzo di scambiare il dolore con uno stato di grazia di Pro ed il bisogno di riparazione di Sartori sono più potenti, più diretti di quanto siano mai stati prima. L'insetto Gregor è sceso dal letto, è uscito in strada, vi parla, vi urla contro, vi racconta le sue pene e vi prende anche un po' in giro mentre gli passate vicino un po' distratti.
Su tutto l'album aleggia una sensazione di 'tempus fugit', di una lotta quotidiana per succhiare il buono della vita, malgrado la pochezza umana (Rotten Underneath Reprise, Non funziona); malgrado il modo di vivere e comunicare disfunzionali (Brand New Day, I Need a Map); malgrado le difficoltà e i pericoli dell'amare (Turn the Big Light On, 2 am, Potion Mood); malgrado la perdita (1000 Nightmares e 21 November 2018); malgrado i progetti che non riescono (Destroy the Future e Destino). Ecco perché Everyday Struggle.
Una caratteristica ricorrente dell'album è la capacità di dire cose drammatiche, nichiliste e terribili usando degli uptempo saltellanti, accordi serenamente maggiori, voci smooth & cool, interventi di (apparente) spensieratezza, arrangiamenti senza fronzoli. In alcuni momenti, sembrano canzoni che scriverebbero i fratelli Cohen, se suonassero. Questa incongruità è la sua carta di identità e la sua virtù più spiccata.
Gunter Grass nel "Tamburo di latta" e Chuck Palaniuk in "Pigmeo" fanno qualcosa di simile, raccontano la decadenza umana e ogni nostro vizio o perversione senza farne un dramma, alla maniera dei loro giovani protagonisti freak, strani e alienati, ma scevri da ogni autocommiserazione o pesantezza romantica.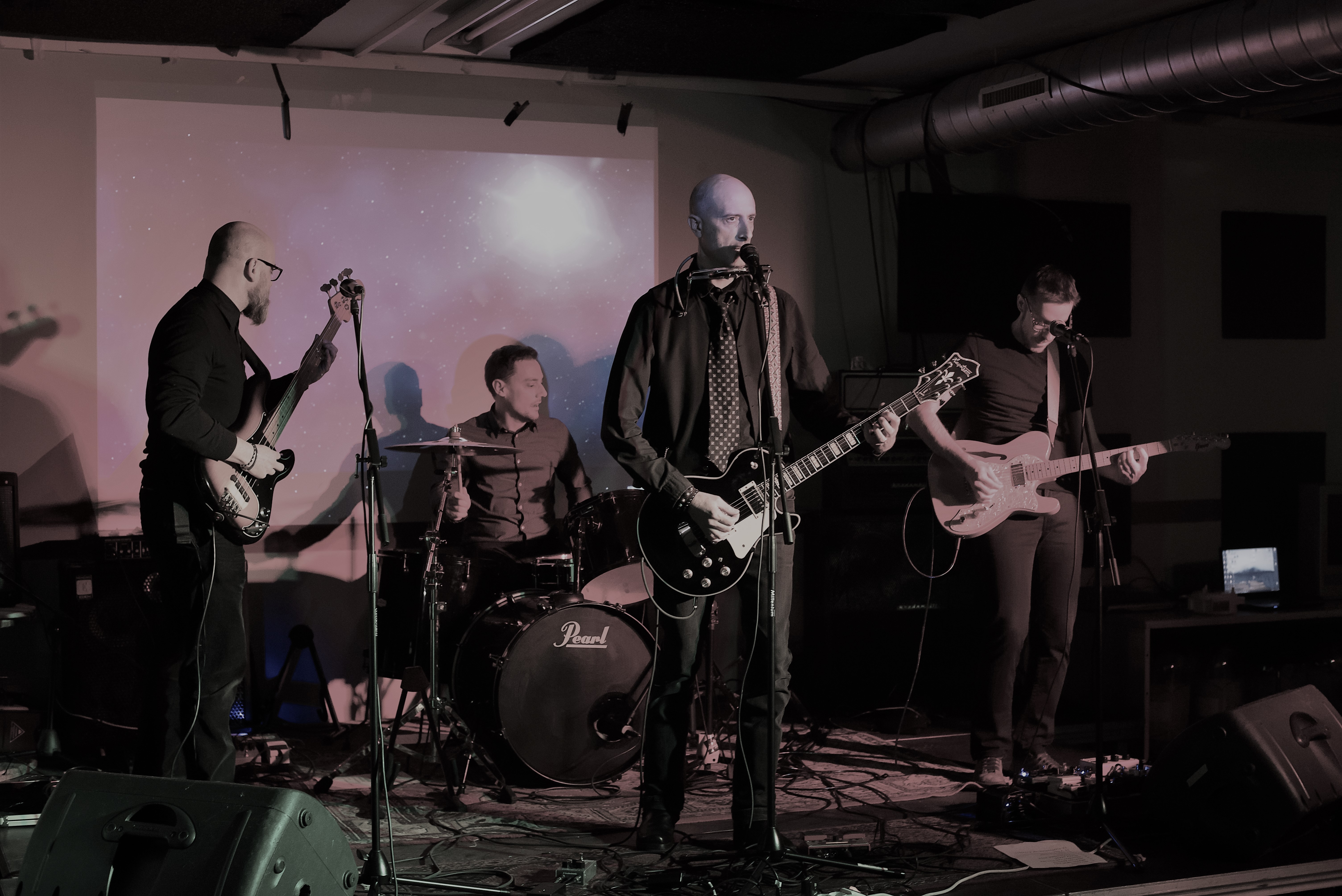 TAGS: