"Fantasma" è il primo singolo estratto dal nuovo disco di Ciulla, cantautore toscano la cui release è prevista per la prossima primavera via Costello's Records / Piuma Dischi con distribuzione The Orchard.
Ci sono diversi punti di vista e forse sono tutti veri.
Una canzone riuscita può essere quella che si fa cantare al secondo ascolto, oppure che sa parlare a chiunque e sembra senza tempo; quella che distrae dalla vita intorno o che la vita la blocca come una fotografia per poter poi cosiì diventare il sottofondo ideale di un ricordo.
Sicuramente la canzone più difficile da scrivere è quella che suona come una confessione collettiva. Quella che descrive una determinata situazione, uno stato d'animo, in modo universale ma con un punto di vista sommerso, inedito, ben nascosto sotto la superficie.
ciulla ha già ampiamente dimostrato il suo talento. Ora ci regala un nuovo brano, apripista di un percorso che porterà a un album la cui uscita è prevista per l'anno prossimo.
Dicevamo che possono esserci diverse tipologie di canzoni riuscite. Poi ci sono quelle come questa, che le raccoglie tutte.
Foto: Chiara Borredon
Artwork: Facciocosepunto
«Spesso nelle relazioni ci convinciamo che se le cose vanno a rotoli e? solo per colpa nostra. Questa canzone parla di questo e di come ogni fine coincide con una rinascita.»
Crediti
Testo, musica e arrangiamento: Antonio Ciulla
Produzione artistica: Antonio Ciulla e Federico Carillo
Mix: Federico Carillo
Master: Giovanni Versari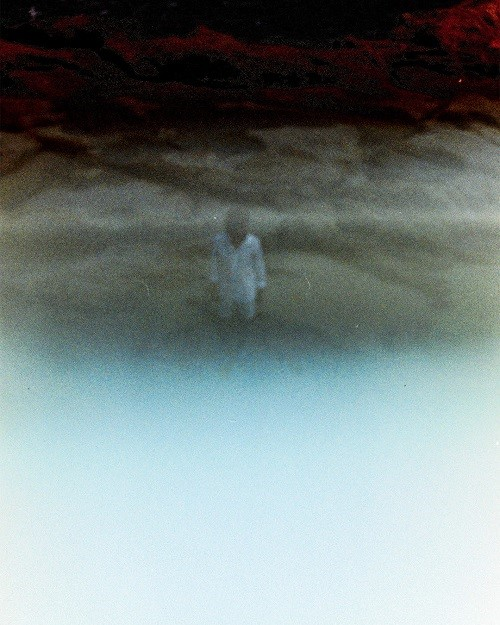 Biografia
Ciulla scrive musica dalle scuole medie e non vede alternativa al futuro. Dal 2010 al 2017 fa parte dei Violacida, band con cui incide i due album "Storie mancate" e "La migliore età" (Maciste Dischi, 2016). Nel 2018 intraprende la carriera solista e vince il Premio Ernesto De Pascale per la miglior canzone in italiano. A settembre 2019 esce per Black Candy/Peermusic il suo album d'esordio "Canzoni dal quarto piano", prodotto da Fabio Grande de I Quartieri.
L'anno successivo, in concomitanza dell'uscita del nuovo singolo "Mamma ho perso lo stereo", pubblica "Album dei Ricordi", un album di venti tracce nato in seguito ad una call to action sui social. L'esperimento, unico in Italia, è uscito per Costello's/Black Candy/The Orchard e consiste in una raccolta di diciannove note vocali musicate dall'artista.
A novembre 2020 esce il nuovo singolo "Irreversibile".
Tra il 2021 e il 2022 rientra in studio di registrazione con Federico Carillo per lavorare al suo nuovo disco che vedra? la luce nel 2023.