Stasera alle 21.00 sul canale You Tube di Fearless Records, l'evento in streaming "Fearless At Home". Leggi i dettagli.
Fearless Records ospita un evento globale unico questa sera alle 21.00 sul canale You Tube dell'etichetta.

Ci saranno esibizioni acustiche di All That Remains, August Burns Red, Capstan, Eat Your Heart Out, iDKHOW, I Prevail, Kill the Lights, Movements, My Kid Brother, Oceans Ate Alaska, Starset, The Word Alive, Underoath, Varials, e Volumes.
L'evento ha anche lo scopo di raccogliere fondi per le band e gli addetti ai lavori.
Saranno disponibili per l'acquisto anche articoli di merchandising. Tutti i proventi saranno destinati a Crew Nation.
https://fearlessathome.com/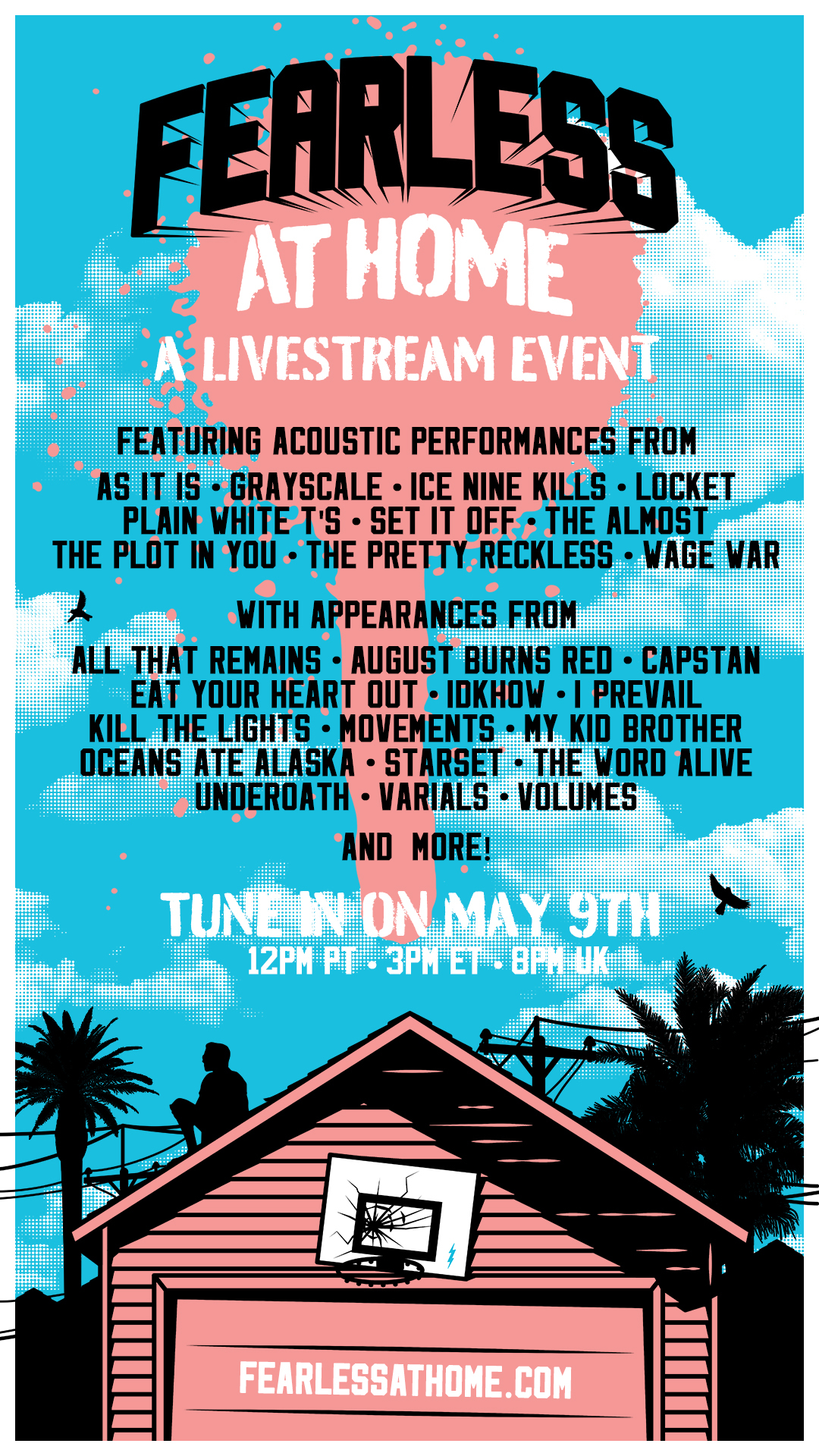 TAGS: