SOKO annuncia il terzo album FEEL FEELINGS, in uscita il 12 giugno su Because Music. Guarda il video del nuovo singolo "Are You A Magician?".
La cantante e cantautrice francese SOKO ha annunciato la pubblicazione del suo terzo album Feel Feelings, prevista per il 12 giugno su Because / Babycat Records. Inoltre, l'artista nominata ai César ha pubblicato il video del nuovo brano "Are You A Magician?" diretto da Gia Coppola. Nel video, SOKO riesce magicamente a portare in vita un animale di peluche e condurre con questo una vita perfetta, finché la sua stessa creazione non decide di abbandonarla. Il brano parla dell'idea di una relazione perfetta, della proiezione della stessa su qualcuno che si conosce appena e, ovviamente, anche della delusione che ne deriva quando ci si scontra con la cruda realtà.
"Soko è una grande ispirazione! Collaborare con lei è stato molto divertente. Sul set c'erano anche due miei amici: Alexis Zabe, fantastico direttore della fotografia che mi ha insegnato un paio di trucchetti vecchia scuola con le luci, e Natalie Ziering, scenografa che ha creato la bambola a grandezza reale e ci ha lasciato filmare in casa sua. Ho adorato l'idea del mondo delle bambole", dice Gia. SOKO aggiunge: "Ho pensato a lungo a come il video potesse riflettere le tematiche del brano, ma è stato quando io e Gia ci siamo sedute nella cameretta di mio figlio ad ascoltare il brano un po' di volte che abbiamo avuto l'idea, stavamo giocando con i giochi di Indigo. Il mio obiettivo era sembrare una sorta di principessa vittoriana gotica che ascolta un po' troppo Kate Bush"
Feel Feelings è il primo nuovo album di SOKO dopo My Dreams Dictate My Reality, pubblicato nel 2015, e contiene 12 brani che parlano dell'amore per se stessi, di accettazione e di onestà. I brani di Feel Feelings sono molto diversi tra loro: rappresentano la complessità della vita, in particolare "Are You A Magician?" e "Oh To Be A Rainbow". Il titolo va preso alla lettera perché SOKO dice all'ascoltatore che è giusto provare dei sentimenti, che si tratti di amore, di tristezza, di rabbia o qualsiasi altra cosa. Questo album compie un'attenta analisi sulle relazioni, sulle emozioni, sull'onestà e tutto quello che sta in mezzo. Preordina Feel Feelings QUI.
Il suo secondo album My Dreams Dictate My Reality, grazie al quale l'artista ha ottenuto le copertine di riviste come NYLON, Dazed, L'Officiel e At Large, è stato pubblicato nel 2015. L'album includeva il brano "Who Wears The Pants??" e ancora "Monster Love" e "Lovetrap", entrambi con Ariel Pink. Pitchfork ha detto: "con i suoi versi post-punk, la sua audacia e il suo black humor, [My Dreams Dictate My Reality] sembra proprio la festa per il suo ingresso in società". Soko ha anche collaborato con artisti del calibro di Ariel Pink, Beach Fossils, Sean Lennon e The Brian Jonestown Massacre. È stata nominata per la seconda volta ai César come miglior attrice protagonista per il film francese del 2016 The Dancer.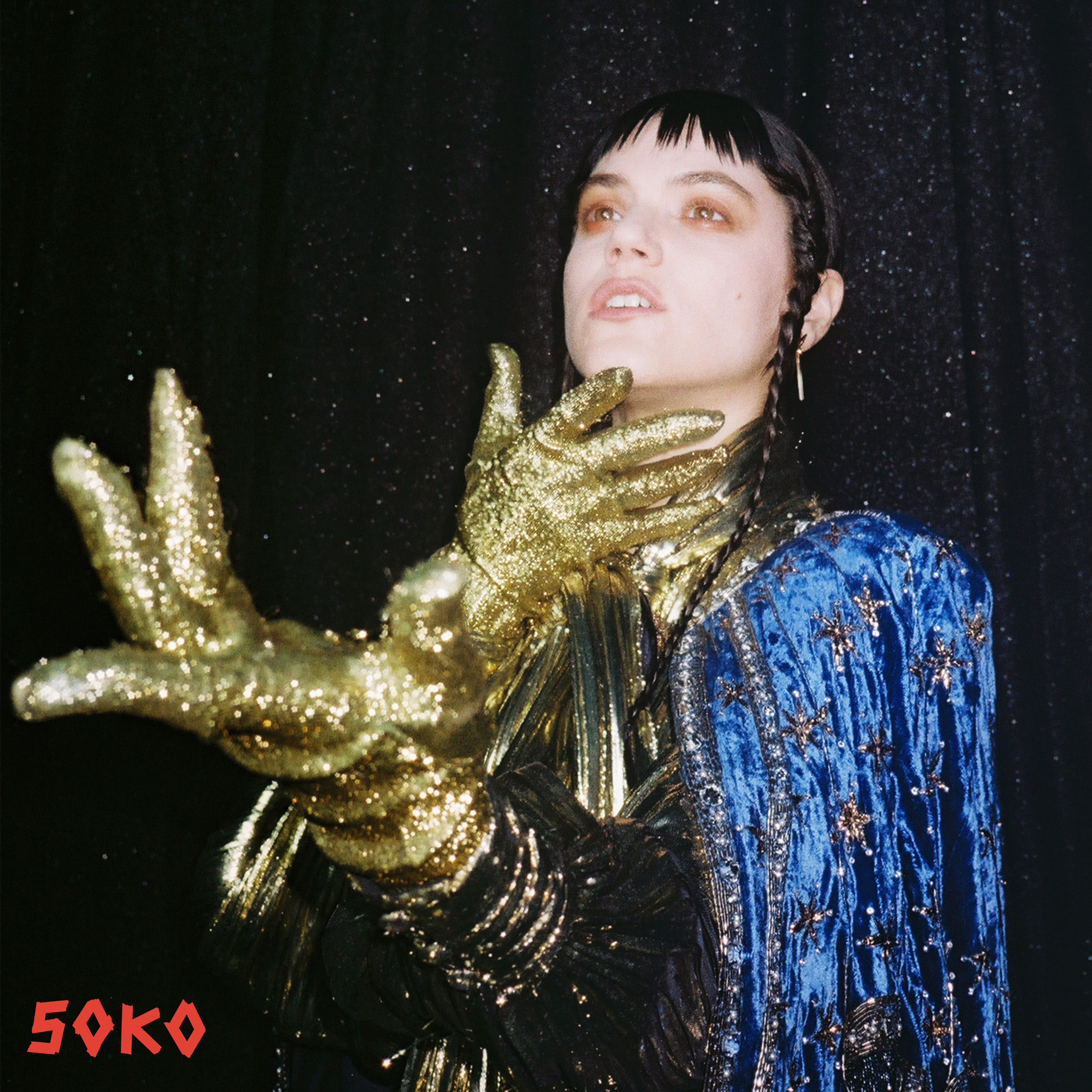 Are You A Magician
Being Sad Is Not A Crime
Blasphémie
Looking For Love
Oh To Be A Rainbow
Quiet Storm
Don't Tell Me To Smile
Replaceable Heads
Let Me Adore You
Now What
Time Waits for No One
Hurt Me With Your Ego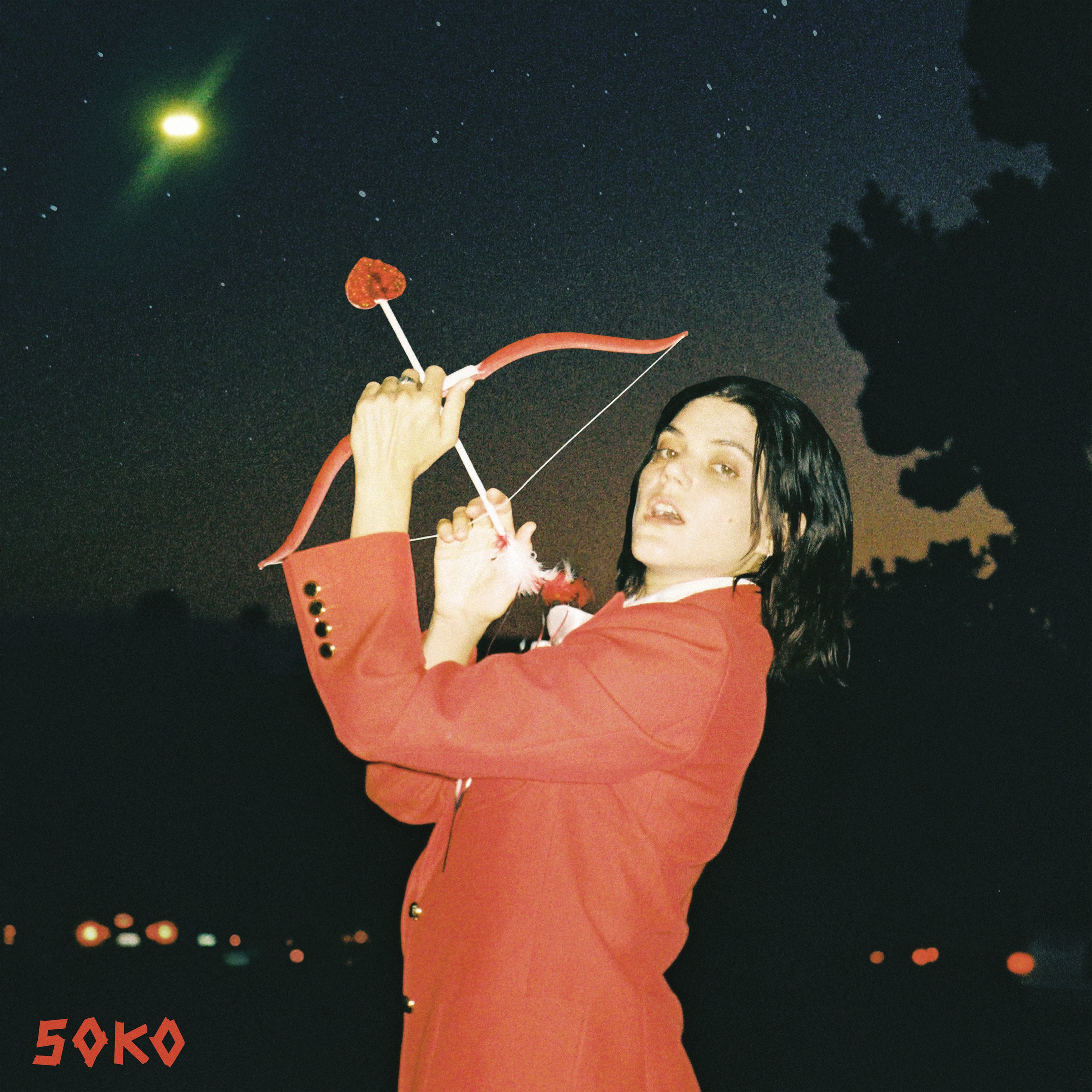 TAGS: