PROTOMARTYR annunciano il nuovo album FORMAL GROWTH IN THE DESERT in uscita il 2 Giugno su DOMINO, via Spin Go.
I Protomartyr, band post-punk di Detroit, annunciano il loro nuovo album, Formal Growth In The Desert, in uscita il 2 giugno su Domino, e presentano il singolo/video "Make Way". Inoltre, annunciano le date del tour del 2023 in Nord America, Regno Unito e Unione Europea, compreso il SXSW. Composti dal cantante Joe Casey, dal chitarrista Greg Ahee, dal batterista Alex Leonard e dal bassista Scott Davidson, i Protomartyr sono diventati sinonimo di assemblaggi caustici e impressionistici di politica e poesia, letterale e obliqua. Casey descrive il tema di fondo di Formal Growth In The Desert come un testamento in 12 canzoni per "andare avanti con la vita", anche quando sembra impossibile.

Il lunatico singolo/video principale, "Make Way", funge da brano di apertura di Formal Growth In The Desert, con Casey che inizia il disco affrontando di petto la tragedia: "Welcome to the haunted earth // The living after life // Where we chose to forget // the years of the Hungry Knife". Il video di accompagnamento, diretto da Trevor Naud, è una straordinaria impresa cinematografica.
A proposito del video, Naud afferma: "C'è una linea di collegamento intenzionale tra i video di Make Way e Worm In Heaven del 2020. Le due canzoni si sentono in coppia l'una con l'altra. Quindi volevo che i video sembrassero esistere nello stesso mondo. Ci sono strati di esperimenti in corso, tutti all'interno di un ambiente chiuso. Non sappiamo cosa sia successo al mondo esterno, ma c'è il sentore che forse le cose non vanno bene".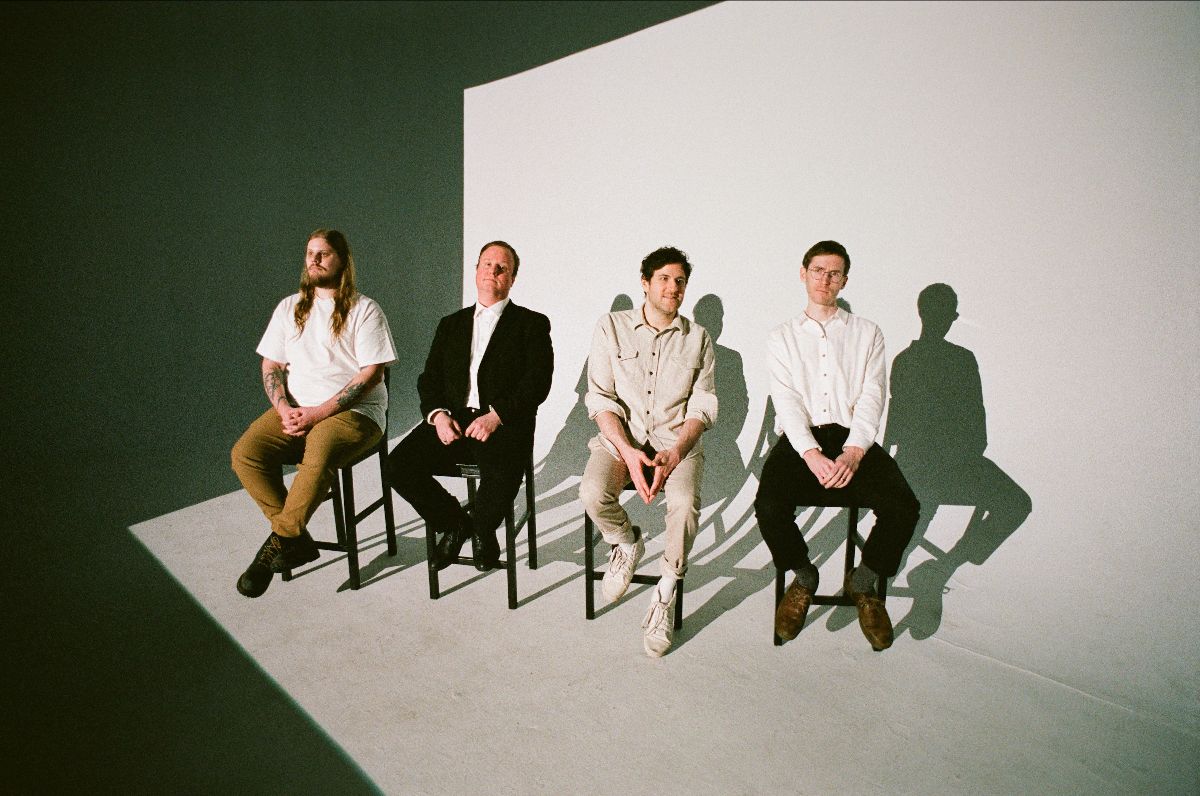 Dal loro debutto del 2012, No Passion All Technique, i Protomartyr padroneggiano l'arte di evocare il luogo: l'umiltà del Midwest della loro città natale, così come l'elucidazione ai raggi X dell'America che deriva dalla loro posizione di vantaggio. Formal Growth In The Desert è stato registrato al Sonic Ranch di Tornillo, in Texas, e sebbene Casey abbia vissuto un'esperienza umiliante fissando le impressionanti formazioni rocciose del Sonoran e facendo i conti con la propria piccolezza nello schema delle cose, il sesto album del gruppo non è necessariamente un cenno alle distese sabbiose del Sud-Ovest. Il disco dimostra che anche Detroit è come un deserto. "Il deserto è più che altro una metafora o un simbolo", dice Casey, "di deserti emotivi, o di un luogo o di un tempo che sembra mancare di vita".

In Formal Growth In The Desert, il deserto porta una consapevolezza esistenziale che è in ultima analisi interna. La "crescita" nasce da un periodo di transizione colossale per Casey, tra cui la morte della madre, che ha lottato contro l'Alzheimer per un decennio e mezzo. Ora 45enne, Casey aveva vissuto per tutta la vita nella casa di famiglia a nord-ovest di Detroit. Immortalato nell'essenziale storia di copertina di SPIN dei Protomartyr, il quartiere ha influenzato molti degli acclamati album dei Protomartyr, fungendo da base per la crescita della band da punk da strapazzo a band capace di fare tournée in tutto il mondo o di portare Kelley Deal dei The Breeder come membro del tour nel 2020. Nel 2021, però, un'ondata di ripetute effrazioni segnalò che era giunto il momento di trasferirsi.

La musica dei Protomartyr, più spaziosa e dinamica che mai, ha aiutato Casey a risollevarsi. "Il fatto che la band fosse ancora attiva era molto importante per me", aggiunge Casey, "e mi ha decisamente risollevato il morale". Dopo essere stato a lungo il direttore musicale non ufficiale dei Protomartyr, il chitarrista Greg Ahee ha co-prodotto Formal Growth In The Desert insieme a Jake Aron (Snail Mail, L'Rain). Ahee sapeva cosa stava passando Casey e le sfide che stava affrontando, e mentre stava concettualizzando la musica, ha pensato a come rendere il tutto "come un film narrativo". Ahee spiega: "Ho iniziato a scrivere a casa su un pianoforte e su una tastiera e poi a suonare insieme a dei cortometraggi, osservando come si possono influenzare e aumentare gli stati d'animo mentre si suona". La sensibilità cinematografica si manifesta anche nella narrazione di Casey, sia che stia criticando l'inquietante tecno-capitalismo sia che stia elaborando l'invecchiamento, il futuro e la possibilità di amare.

In un certo senso, Formal Growth In The Desert è una testimonianza delle realtà contrastanti - l'inevitabilità della perdita, la necessità di trovare la gioia attraverso di essa e di perseverare - che derivano dal vivere più a lungo e dal continuare a creare. Inizia con il dolore, ma resiste attraverso di esso, aprendosi in un torrente di suono che scorre dolcemente e che è, per i Protomartyr, totalmente nuovo.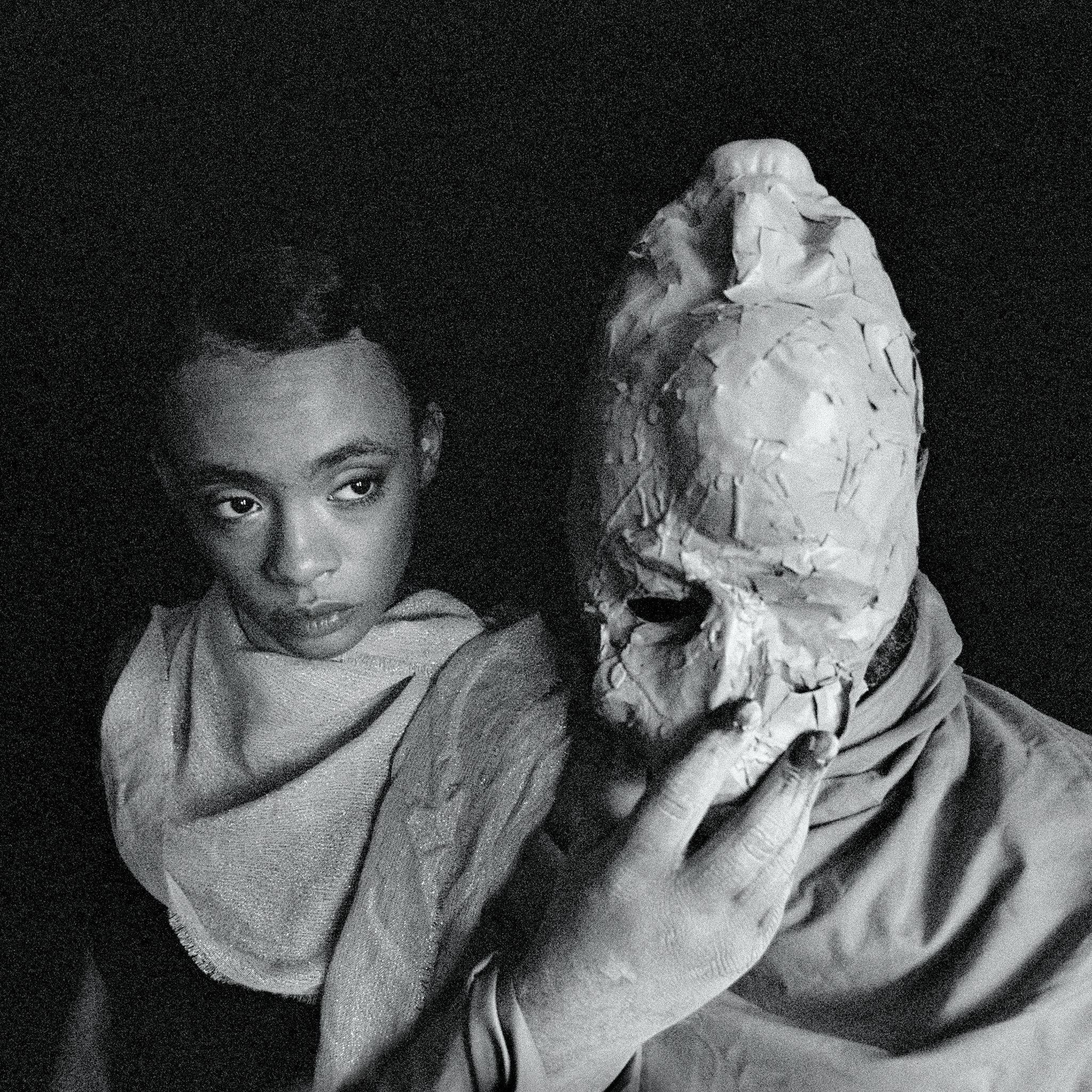 Tracklisting:
1. Make Way
2. For Tomorrow
3. Elimination Dances
4. Fun In Hi Skool
5. Let's Tip the Creator
6. Graft Vs. Host
7. 3800 Tigers
8. Polacrilex Kid
9. Fulfillment Center
10. We Know the Rats
11. The Author
12. Rain Garden