BEAR'S DEN & PAUL FRITH annunciano il nuovo album collaborativo FRAGMENTS, in uscita il 18 settembre su Communion/Caroline International. Ascolta la versione rielaborata di "FUEL ON THE FIRE".
Bear's Den annunciano il nuovo album Fragments, in uscita il 18 settembre su Communion/Caroline International, distribuzione Universal. All'album ha collaborato il compositore e arrangiatore Paul Frith, la mente dietro agli arrangiamenti per le musiche di The xx e Radiohead. La band oggi condivide la versione rielaborata di "Fuel On The Fire", brano riarrangiato appositamente per l'album. Ascoltalo QUI.
L'album nasce grazie ad un evento unico commissionato alla fine del 2018, che fece sold-out così velocemente che la band dovette aggiungere due nuove date. Il 'Fragments' live show vide il compositore e arrangiatore Paul Frith (The xx, Radiohead) rielaborare e orchestrare alcuni brani del catalogo dei Bear's Den con un ensemble di archi e un pianista classico. Alcuni brani originali vennero dotati di maggiore potenza, mentre altri vennero completamente reimmaginati, creando addirittura quattro nuove composizioni strumentali. Gli spettacoli ebbero luogo all'EartH di Londra, alla Elbphilarmonie di Amburgo e alla Tivoli Vredenburg di Utrecht. Vsto il successo di questi eventi sold-out, la band decise di riregistrare questi arrangiamenti ai RAK Studios alla fine del 2019, collaborando con i migliori musicisti londinesi di strumenti a corda.
Riguardo al progetto Andrew Davie dei Bear's Den afferma, "Fragments è nato grazie all'amicizia e alle numerose collaborazioni con Paul Frith negli ultimi 10 anni. In ogni album che abbiamo fatto, Paul ha registrato bellissimi arrangiamenti di fiati, aiutandoci a spingere la nostra musica verso territori maggiormente orchestrali e cinematografici. L'idea dietro a Fragments è un'idea sia mia che di Kev, lasciando che Paul rompesse i nostri brani per ricostruirli di nuovo, concentrandosi su diversi aspetti e trovando nuove idee, magari trascurate in precedenza. La speranza era quello che i nuovi arrangiamenti di Paul potessero dare nuova vita ai brani, causando diverse reazioni nella musica e muovendo diverse emozioni nell'ascoltatore. Leonard Cohen cantava:"There's a crack in everything, that's how the light gets in". Per me lavorare a questo progetto significa accettare le proprie fragilità, per trovare nuovi modi di andare avanti e ricostruire. Ci sentiamo veramente onorati di aver potuto lavorare con Paul e con gli incredibili musicisti che ha scelto, e non vediamo l'ora che possiate sentire anche voi queste canzoni che sono sia vecchie che nuove, sia rotte che rinnovate."
Oltre ai suoi lavori con The xx e Radiohead, Paul Frith ha scritto la colonna sonora del documentario di BBC Horizon 'Antarctica - Ice Station Rescue' del 2017. La sua sinfonia di debutto Shackleton è stata registrata dalla Royal Philarmonic Orchestra. Paul ha orchestrato gli archi nell'album dei The xx nominato ai Mercury Prize del 2017 I See You, ha scritto una collaborazione tra Ex:Re e la London Contemporary Voices e ha lavorato ai tre album dei Bear's Den Islands, Red Earth & Pouring Rain e So that you might hear me.
Riguardo a Fragments Paul Frith afferma, "Ero così contento quando Kev e Davie mi proposero questa nuova collaborazione. È stato bello poter esplorare la ricchezza sonora dei Bear's Den; rielaborare i brani originali, portando alla luce ritmi e melodie nascoste nelle trame della loro musica, pronte ad essere trovate e amate. In questo viaggio, Kev e Davie mi hanno dato tanta libertà per esplorare al meglio i loro incredibili brani. Abbiamo chiamato questa raccolta Fragments, ma per me c'è una totalità in tutto ciò – mescolare pop e classica contemporanea, non perdendo mai di vista quel senso di identità. La musica trascende gli stili individuali ed è emotivamente forte – la mia speranza è che questa collaborazione aiuti le persone a connettersi con i Bear's Den in un modo nuovo e potente.
L'anno scorso i Bear's Den hanno pubblicato il terzo album So that you might hear me su Communion Records. La band ha partecipato a numerosi tour nel Regno Unito, in America e in Europa, oltre ad una serie di festival estivi e ad una serie di date in Germania in supporto a Neil Young. Hanno inoltre creato un podcast legato a So that you might hear me e hanno pubblicato un EP natalizio contenente il brano 'Only Son Of The Fallen Snow'.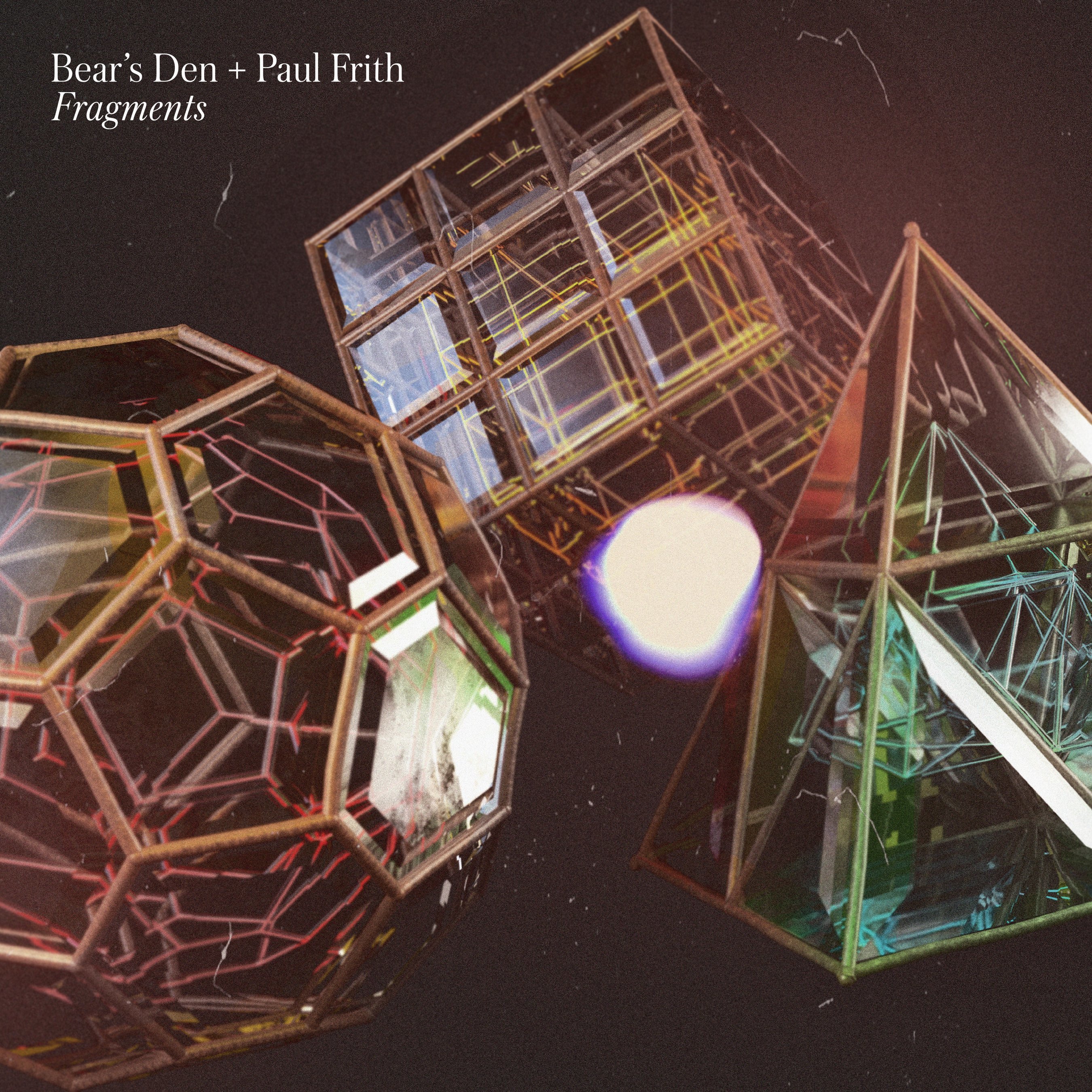 TAGS: