EVERYTHING IS RECORDED annuncia il nuovo album FRIDAY FOREVER in uscita il 3 aprile su XL Recordings. Qui il muovo singolo "03:15AM/CAVIAR (feat. Ghostface Killah & Infinite Coles)".
Everything Is Recorded, il progetto artistico collaborativo capitanato dal musicista e produttore inglese Richard Russell, annuncia oggi i dettagli dell'attesissimo secondo album. FRIDAY FOREVER verrà pubblicato il 3 aprile su XL Recordings e sarà uno studio sull'universalità dell'esperienza del venerdì sera. È il seguito dell'album d'esordio pubblicato nel 2018, nominato per un Mercury Music Prize e definito da Q Magazine come "un modello nell'arte della collaborazione".
Proprio come per il primo album, la quasi totalità dei brani di FRIDAY FOREVER è stata registrata presso il Copper House Studio di Russell a Londra. In questo secondo lavoro, sono presenti una serie di collaboratori di ogni età e background, tra cui FLOHIO e James Massiah che provengono dal sud di Londra, il rapper di Manchester Aitch, Berwyn nato a Trinidad, Maria Somerville e Kean Kavanagh direttamente dall'Irlanda, Ghostface Killah del Wu-Tang Clan nonché dio del rap di Staten Island, il collaboratore di lunga data Infinite Coles, A.K. Paul dalla Londra occidentale e c'è anche un raro contributo della leggenda anarco-punk Penny Rimbaud dei Crass. Tutti insieme raccontano, attraverso la musica, una storia che inizia alle 21.46 di un venerdì sera e finisce alle 11.59 del giorno dopo.
Per celebrare l'annuncio del nuovo album, Everything Is Recorded pubblica oggi il terzo brano estratto da FRIDAY FOREVER. Intitolato "03:15AM/CAVIAR", vede Ghostface Killah e Infinite Coles unire le forze e rappresentare due diverse epoche del talento musicale di New York. Mentre ci si addentra nel buio della notte, questo nuovo brano prosegue la narrazione iniziata nel primo singolo "10:51PM/THE NIGHT" che vedeva la partecipazione di Berwyn e Maria Somerville e prendeva vita da un sample del brano di Smog "Hollow Out Cakes", altro tributo di Russell a Bill Callahan. Da un punto di vista musicale e testuale, incarnava la potenzialità di una serata che stava per iniziare, una serata in cui tutto poteva succedere.
Nel secondo singolo "12:12AM/PATIENTS (FUCKING UP A FRIDAY)", le energie di Russell, Aitch e Infinite, rispettivamente di Londra, New York e Manchester, entravano in collisione. Il palpitante 909 catturava le sensazioni di Russell quando ha scoperto la Chicago house, il testo intricato rappresentava l'anima tormentata di Aitch e la voce dolce di Infinite gli conferiva quel tono quasi religioso che gli iconici nightclub di New York trasudavano un tempo.
Insieme i primi tre singoli mostrano il lato edonistico e frenetico dell'album, che lascia poi spazio a qualcosa di più profondo, confuso e spirituale mentre il disco, la notte e la sua narrazione proseguono.
Richard Russell ha recentemente annunciato anche la pubblicazione della sua autobiografia. Liberation Through Hearing: Rap, Rave and the Rise of XL Recordings sarà disponibile a partire dal 2 aprile su White Rabbit.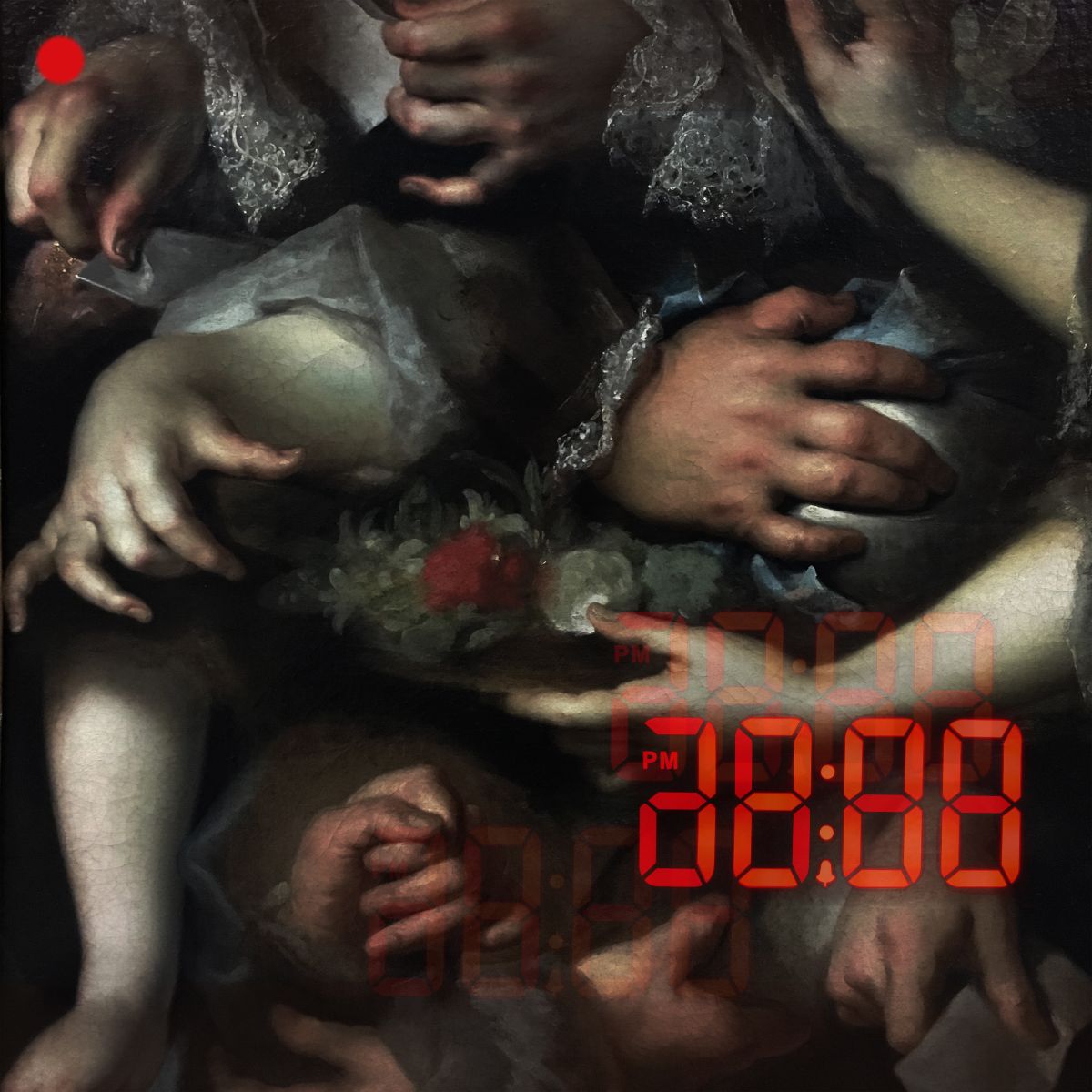 09:46PM/EVERY FRIDAY THEREAFTER (Intro) (feat. Maria Somerville & Berwyn)
2. 10:51PM/THE NIGHT (feat. Berwyn & Maria Somerville)
3. 12:12AM/PATIENTS (FUCKING UP A FRIDAY) (feat. Aitch & Infinite Coles)
4. 01:32AM/WALK ALONE (feat. Infinite Coles & Berwyn)
5. 02:56AM/I DONT WANT THIS FEELING TO STOP (feat. FLOHIO)
6. 03:15AM/CAVIAR (feat. Ghostface Killah & Infinite Coles)
7. 04:21AM/THAT SKY (feat. Maria Somerville & James Massiah)
8. 05:10AM/DREAM I NEVER HAD (feat. A. K. Paul)
9. 09:35AM/PRETENDING NOTHINGS WRONG (feat. Kean Kavanagh)
10. 10:02AM/BURNT TOAST (feat. Berwyn & A. K. Paul)
11.11:55AM/THIS WORLD (feat. Infinite Coles & Maria Somerville)
12.11:59AM/CIRCLES (Outro) (feat. Penny Rimbaud)
TAGS: