"Galatea" è un lavoro che celebra la riscoperta delle origini, in termini sia spaziali sia temporali. Cambiando drasticamente ma definendo il suo suono, Unalei traccia una propria rotta mettendo in primo piano le sonorità folkloristiche del mare nostrum Mediterraneo e la dimensione orchestrale da colonna sonora.
Sviluppati attorno a una struttura "forma-canzone" mai scontata o stucchevole, i brani poggiano su un comparto letterario e poetico espresso attraverso quattro lingue: italiano, spagnolo, russo e inglese. "Galatea" è un disco dedicato alla geografia e alla connessione tra i popoli generata dalla presenza dell'acqua.
Registrato, mixato e masterizzato da Fabio Fraschini (Novembre, Arctic Plateau, Riti Occulti, Reale Accademia di Musica), e prodotto interamente in maniera acustica senza l'ausilio di Auto-Tune e quasi senza nessun editing, "Galatea" vuole essere genuino e sanguigno, come le terre e le tematiche di cui si parla.
All'interno del nuovo lavoro, sotto la voce ospiti troviamo tra gli altri: Federica Catalano (ex Lenore S. Fingers), Fabio Fraschini (Novembre, Arctic Plateau, Riti Occulti, Reale Accademia di Musica), Dario Vero, Massimiliano Pagliuso (Novembre) e Alessandro Sforza (Invernoir, Ars Onirica).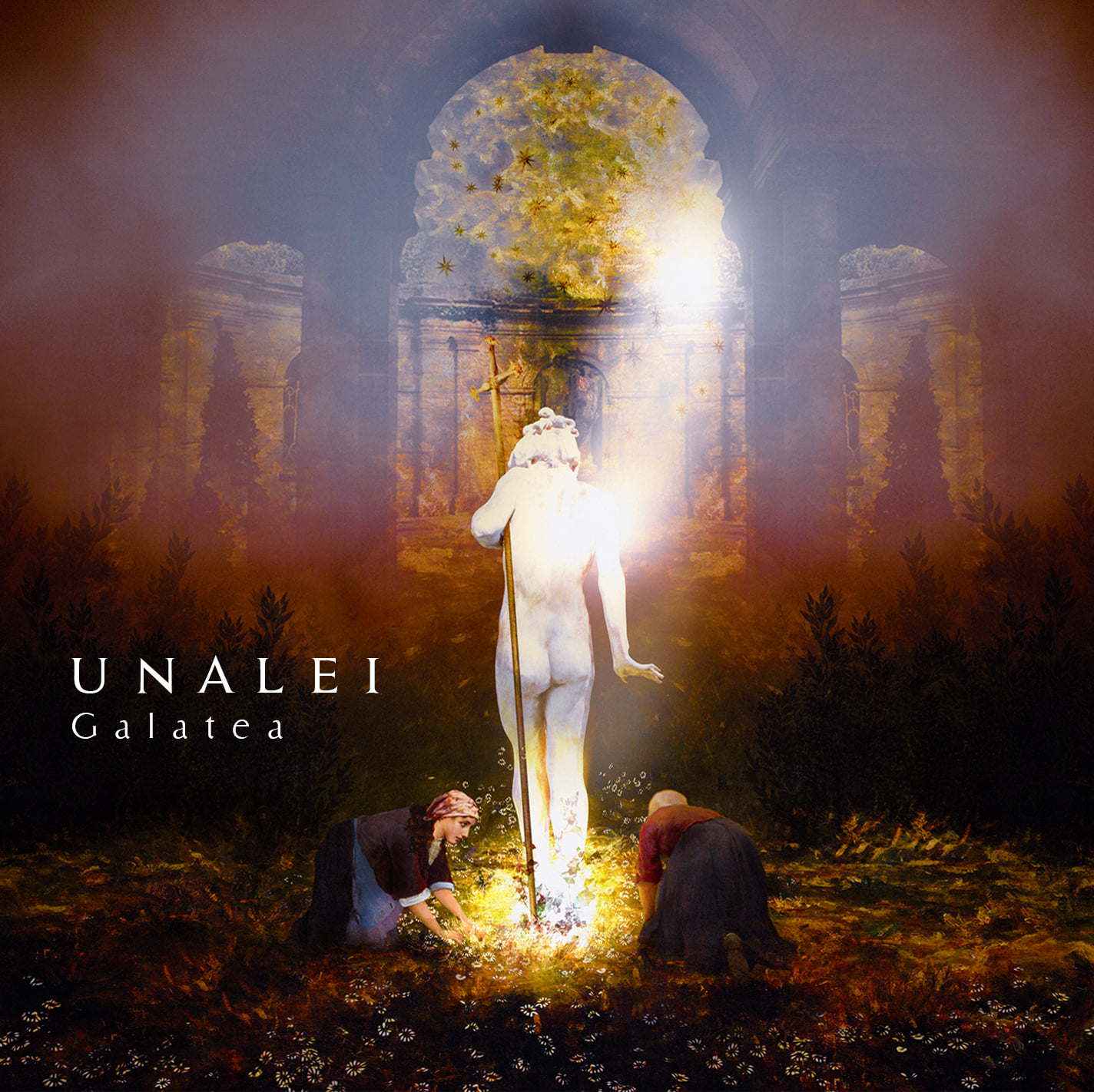 01. La bussola
02. Anarada
03. Odense, 24th of December, 1848
04. The Little Matchgirl
05. Gloria
06. Azalea
07. Portagioie
08. Livida
09. Aurea mediocritas
10. Lola
11. Anarada (Slow Version)
Unalei è l'espressione musicale di Karim Federico Sanna. Ha pubblicato due album, "A sua immagine" (autoproduzione, 2013) e "Tedium Vitae" (Club Inferno/My Kingdom Music, 2016). Ha svolto pochi concerti scelti, tra cui le aperture a Novembre, Nosound e Vicent Cavanagh (Anathema).