LA Priest annuncia il secondo album GENE, in uscita il 24 aprile su Domino. Guarda il video per "What Moves?"
GENE arriva quattro anni dopo il suo album di debutto cosmic pop Inji su Domino, che ha rappresentato la fine dei Late Of The Pier. Conosciuto come Sam Eastgate, Sam Dust e LA Priest, Sam nel 2016 lavorò al progetto Soft Hair con Connan Mockasin.
L'album GENE è chiamato come una nuova drum machine analogica che Sam sognò di costruire da solo. Lavorando in solitaria per più di due anni in California, Galles, e sud dell'Inghilterra, con il saldatore alla mano, Sam sviluppò GENE utilizzando decine di circuiti elettrici che costruì da solo. Decise di costruire questa drum machine dopo aver svolto una ricerca sulle alternative alla struttura e al rigore delle drum machine standard. I suoi schemi ritmici sono il punto focale dell'album, il quale è caratterizzato da elementi rigogliosi, toni pastorali e influenze dell'ambiente circostante.
L'album offre un biglietto di sola andata in una dimensione creata interamente da Sam. GENE è la realizzazione più completa della sua visione. Questi brani sono alla ricerca di un significato, esplorando i limiti della abilità del loro creatore.

Partendo con il groove intrigante di "Beginning", l'album prosegue con le scintillanti "Rubber Sky" e "What Moves" per poi virare verso l'interludio malinconico di "Sudden Thing" e il noise corposo di "Monochrome", ed infine prendendo una brusca svolta verso territori oscuri e mistici.
La versione deluxe del vinile si illumina al buio, e se acquistata sul Dom Mart includerà anche il manuale di istruzioni di GENE.
Riguardo a "What Moves" LA Priest afferma: "Questo brano chiede "what moves....?" 20 volte. La risposta è nell'assolo di chitarra!"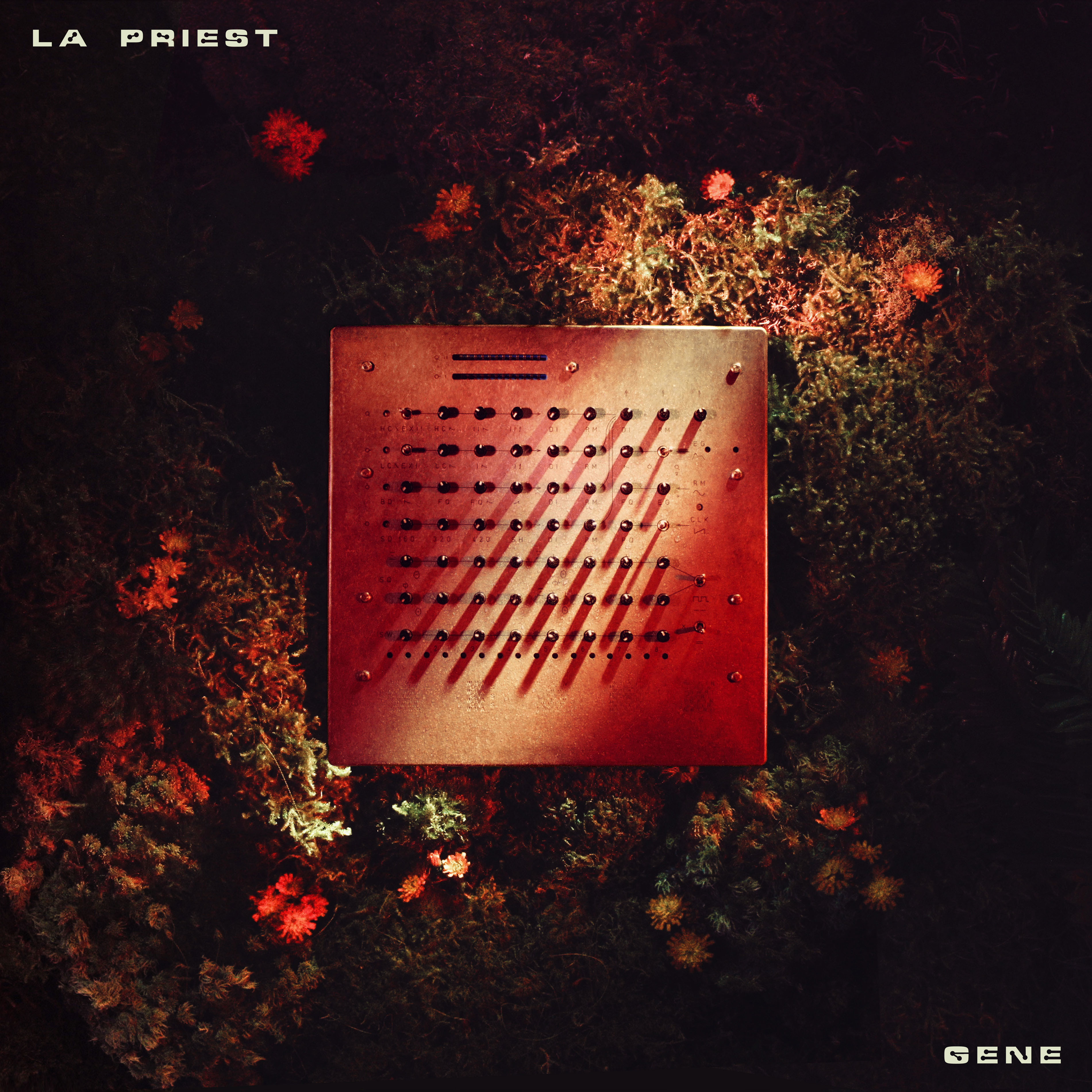 Beginning
Rubber Sky
What Moves?
Peace Lily
Open My Eyes
Sudden Thing
Monochrome
What Do You See
Kissing of the Weeds
Black Smoke
Ain't No Love Affair
TAGS: