A oltre due anni di distanza dal loro secondo album "ELEMENT OF SEX", i metallers alieni SICK N' BEAUTIFUL tornano con una nuova formazione a quattro, un nuovo singolo ed una nuova attitudine senza esclusione di colpi. La canzone è una cover di "GOD OF THUNDER", registrata dai KISS per il loro album "DESTROYER" del 1976.
"All'uscita di ELEMENT OF SEX eravamo pieni di entusiasmo ed ottimismo. Sfortunatamente, negli ultimi due anni abbiamo sperimentato la facciata più sgradevole dell'industria musicale. Alcuni di noi ne hanno avuto abbastanza e hanno deciso di abbandonare la nave. Non li biasimiamo" dice la frontwoman Herma.
Il bassista Big Daddy Ray aggiunge: "La band è stata letteralmente strizzata sia dal punto emotivo che da quello finanziario, ma le cose si stanno risolvendo e si spera che qualche lezione l'abbiamo imparata. Comunque, non si sopravvive a questo business senza un po' di pelo sullo stomaco..."
"La nuova formazione, con Nemes alla chitarra," sottolinea Evey, la batterista, "è più snella e cattiva. E se considerate quello che sta succedendo ora nel mondo, unito ad una pandemia di portata epocale è facile comprendere come il nuovo materiale che stiamo scrivendo ne possa essere stato influenzato".
"Per questa sorta di 'comeback', abbiamo scelto una cover dei KISS perchè volevamo tornare alle nostre radici artistiche. I KISS sono stata una band estremamente influente ed è quindi certamente un tributo alla loro musica, ma allo stesso tempo è stato un modo per 'ritrovare' noi stessi", asserisce Ray.
Herma conclude: "Non saremmo sopravvissuti a questo periodo senza l'aiuto, il supporto e il puro amore che ci hanno manifestato i nostri fan. A tal proposito, per questo singolo abbiamo registrato tutte le parti vocali per la canzone durante una live session su TWITCH! E' stato divertentissimo e i fan hanno avuto la possibilità di commentare e persino intervenire in tempo reale guidandoci nella performance con le loro idee. E' stato una cosa davvero unica e molto intima per noi, una cosa che vogliamo ripetere al più presto!"
GOD OF THUNDER (a KISS cover) è disponibile su tutte le piattaforme digitali da ieri, 31 Ottobre, a questo link: https://smarturl.it/snb-godofthunder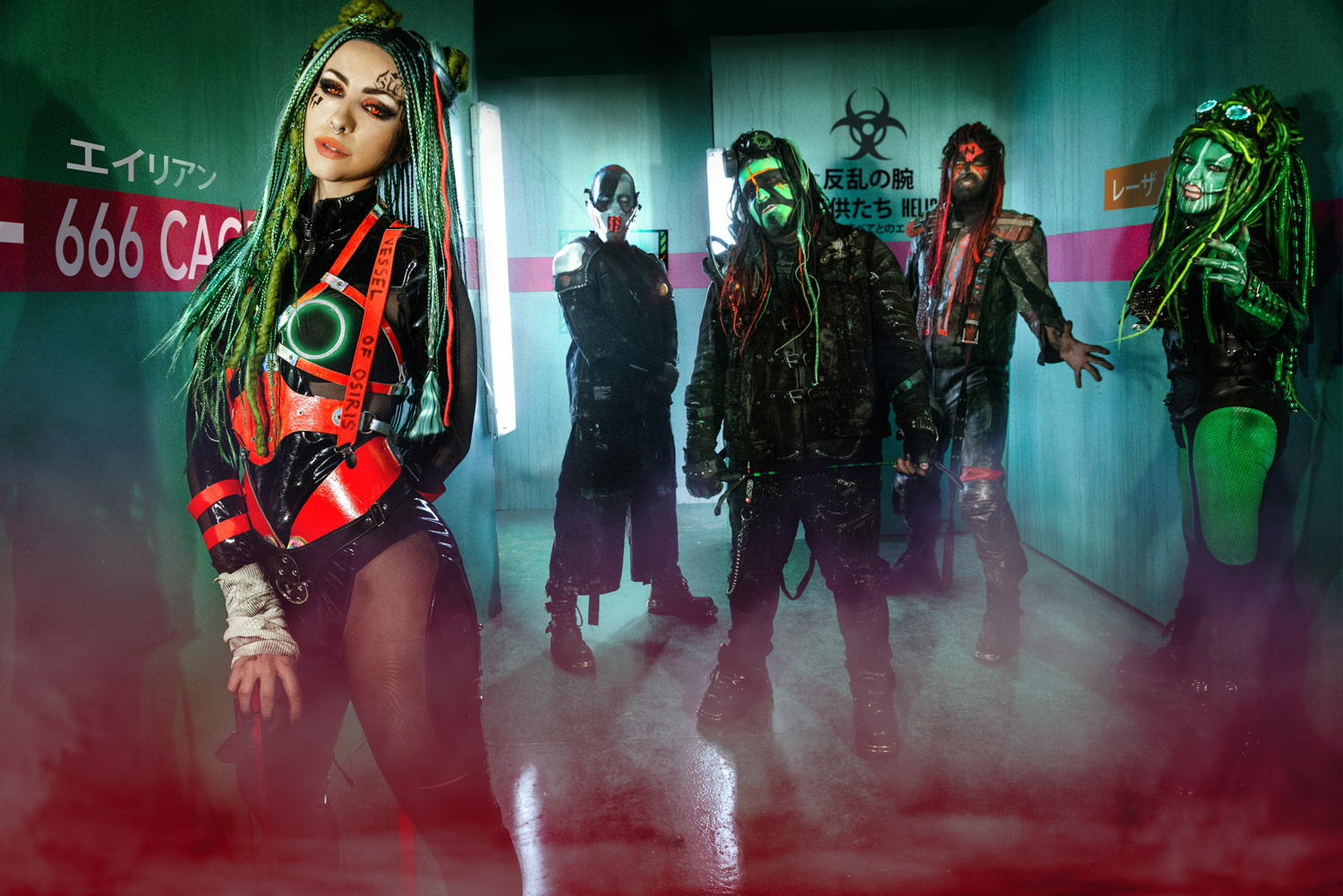 TAGS: