Gli SHAPE OF WATER annunciano il nuovo album GREAT ILLUSIONS, in uscita il 12 giugno su Eclipse Records. Guarda il video di "The World Is Calling Me".
I britannici Shape Of Water pubblicheranno il nuovo album Great Illusions il 12 giugno via Eclipse Records. L'album è composto da dieci brani prodotti da Paul Reeve (Muse, Beta Band, Supergrass), mentre Sky Van Hoff (Rammstein, Kreator, Caliban) ha missato alcune tracce.
Great Illusions è stato scritto dalla band nel corso del 2018 e tratta delle convinzioni errate sui sentimenti umani, la politica e la società, come evidenzia il primo singolo "The World Is Calling Me", che parla di guerra e supremazia globale delle superpotenze mondiali pronte a diffondere la democrazia con le bombe.
Queste canzoni sono profondamente provocatorie. "Not All The Things", ad esempio, che racconta la storia di Humpty Dumpty che si suicida: in realtà è una analogia di paternità indesiderata che si conclude nel distacco emotivo e nella colpa. Il terzo singolo, "Scars", è un po' più personale e parla delle cicatrici invisibili lasciate dalla fine di una lunga relazione.
Il video di "The World Is Calling Me", che potete vedere qui sotto, è stato diretto da Kai Ohio e parla di un ragazzo solo che vive in mondo in cui gli zombie e gli umani vivono assieme. Non è contento di questo e l'unica cosa che gli dà un po' di gioia è assistere ai concerti della sua band preferita. Cammina verso il luogo del concerto ignorando l'apocalisse attorno a lui, ma quando vi arriva qualcosa accade…
"Girare questo video è stato molto difficile, ma anche molto gratificante e divertente," dice il cantante Rox Capriotti. "Abbiamo girato in due differenti locations nell'arco di due giorni. Il primo giorno è stato facile perché eravamo in pochi e dovevamo riprendere solo un paio di scene. Il secondo, invece, è stato molto complesso a causa delle tantissime comparse e riprese."
Il chitarrista Luca De Falco prosegue: "Abbiamo dovuto vestire e truccare tutti da zombie in tempo per girare le scene. Il programma era piuttosto frenetico. La scena principale in cui suoniamo nel club è stata in realtà girata all'aperto con un freddo incredibile! Ha persino cominciato a nevicare nel pomeriggio. Ne è valsa comunque la pena e vogliamo ringraziare tutte le persone coinvolte perché alla fine ne è uscito un capolavoro!"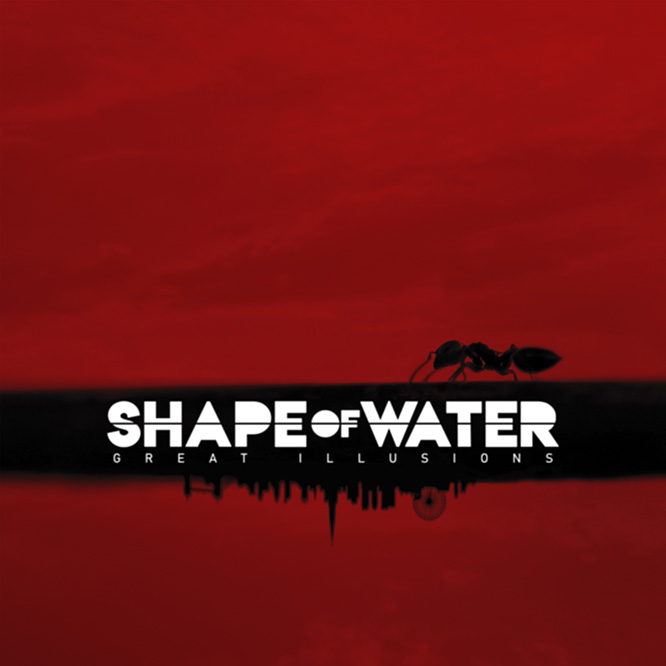 01. Mars-X
02. Scar
03. Perfect Love
04. Still Karma
05. In Your Arms
06. A Silvia
07. Not All the Things
08. Five Days to Shine
09. The World is Calling Me
10. Great Illusion
TAGS: