The Errorist feat. Nina Echo
"Hangover" è il nuovo singolo e video del duo elettronico The Errorist (feat. Nina Echo), fuori oggi via Freaky Sounds Amsterdam. Guarda il video.
Distribuito dall'etichetta olandese Freaky Sounds Amsterdam, "HANGOVER" è un brano con un sound internazionale dall'ispirazione techno-pop, ricco di contaminazioni provenienti dal mondo dell'arte e del design, come del resto testimonia il suo eccentrico videoclip.
Un singolo intenso, spudorato e a tratti sfacciato, in cui la voce di Nina Echo, artista audace dalla personalità alquanto ribelle, conduce l'ascoltatore in un viaggio onirico all'interno del bosco delle paure, per riemergere ancora più forte in un posto incantato.
"Hangover è un brano che parla della ricerca della felicità, della propria identità, di un posto dove poter essere semplicemente se stessi, il posto dove poter mostrare la propria anima senza sentirsi a disagio" - così il duo The Errorist racconta il brano – "Il brano utilizza quindi la metafora del club, del party, dell'hangover come momento di euforia e di gioco: ecco perché nella parte allegorica del brano si può ricostruire la ricerca di un party dove la protagonista, attraverso una danza, vuole visualizzare la propria immagine".
Il video racconta una favola dove la figura chiave incontra in un bosco altri personaggi come il coniglio, che rappresenta la sua paura, il cinghiale, che è la forza con cui lei vuole combattere, e la civetta, che è il segno del tempo che scorre e che non ti fa mai dormire come succede nell'hangover".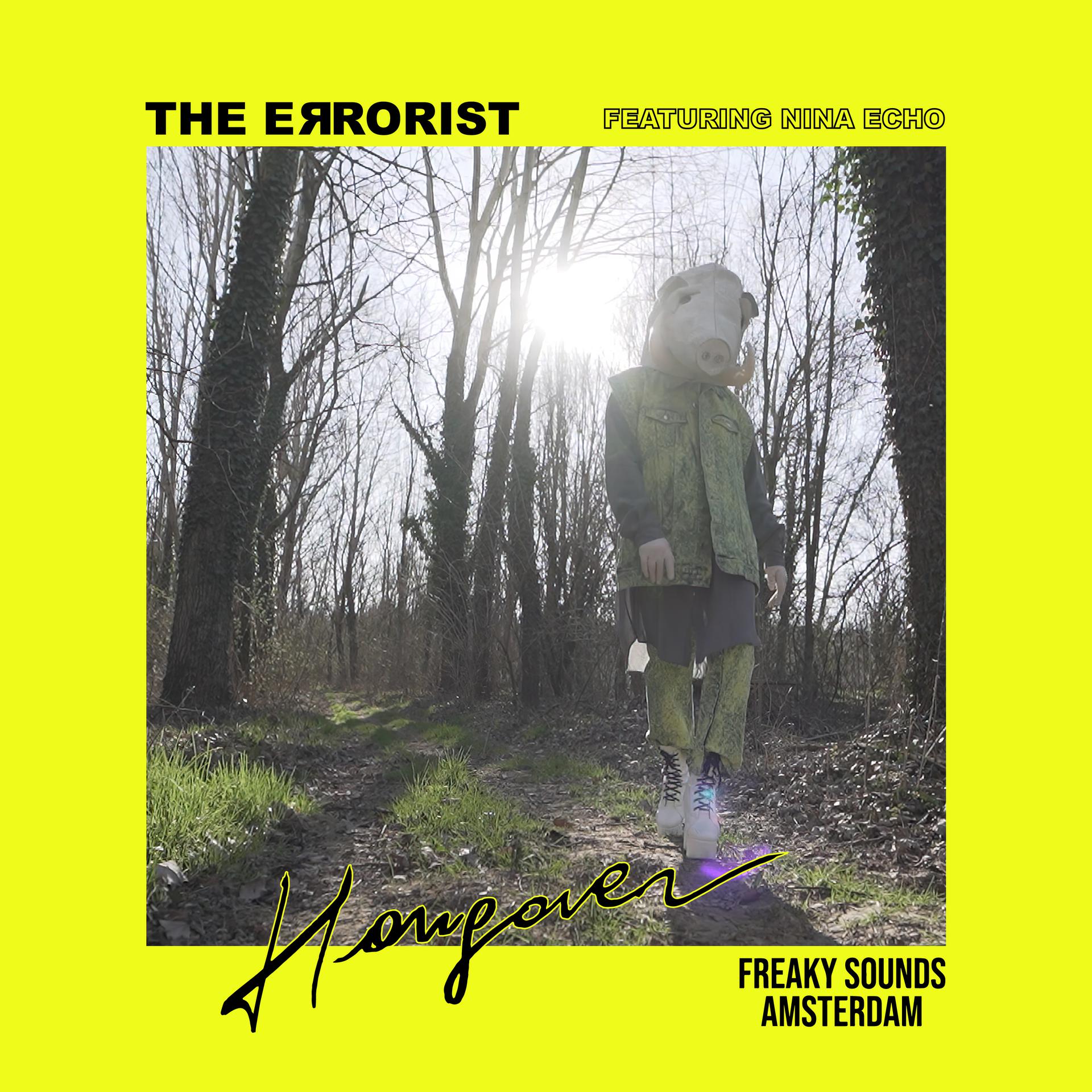 Dietro al nome THE ERRORIST si celano le figure di Antonio Spitaleri e Matteo Bogoni. Il primo, milanese d'adozione, sviluppa inizialmente la sua vena creativa dietro le quinte di molti teatri con il gruppo Animanera; il secondo invece, nato e cresciuto a Verona, è un fonico che disegna suoni con sintetizzatori modulari. Oggi, entrambi sono sound designer producers immersi nell'urban jet set milanese, e si lanciano sulla scena internazionale proprio con "HANGOVER".
Nina Echo, artista-performer di natura eclettica, è convinta che l'arte sia la maniera di transducere luce e che può venire fuori in svariati modi, a seconda della frequenza su cui si è sintonizzati.
L'artwork della cover del singolo è stata realizzata dall'artista milanese classe '85 Marco Basta.
TAGS: