JULIEN BAKER presenta il nuovo singolo e video "Hardline" tratto dall'album LITTLE OBLIVIONS, in uscita il 26 febbraio su Matador.
Hardline" è un nuovo assaggio di Little Oblivions, l'imminente album di Julien Baker in uscita il 26 febbraio su Matador Records, distribuzione Self.
Julien racconta "Anni fa ho cominciato a collezionare vari oggetti di viaggio con la vaga idea di realizzarci un'opera d'arte. Dal 2015 sono stata in tour abbastanza regolarmente e ho viaggiato così tanto che articoli come i biglietti aerei e le chiavi magnetiche degli hotel non erano più una novità. Così ho cominciato a salvare tutte le mie cose di viaggio realizzando una piccola casa e un furgone. In qualche modo volevo incorporare l'opera nel nuovo album, quando durante il brainstorming per il video ci siamo imbattuti in Joe Baughman ci è piaciuto molto il suo lavoro e abbiamo pensato di realizzare un video in stop-motion che avesse qualità estetiche simili alla casa che avevo costruito. Non so perché ho l'impulso di scrivere canzoni o fare piccole sculture con i biglietti aerei. Ma comunque ecco: un mucchio di cose che ho raccolto e portato con me e che ho riorganizzato in una nuova forma".

Il regista Joe Baughman afferma: "E' incredibile, anche dopo aver passato 600 ore immerso in "Hardline" e dopo averla ascoltato migliaia di volte continua a commuovermi. Creare qualcosa che potesse accompagnare una canzone così coinvolgente, è stata una sfida ambiziosa e divertente."

"Lo stile della scenografia, ispirato a una scultura creata da Julien, è stato particolarmente appassionante da lavorare. Mi è piaciuto setacciare le riviste, le mappe e i giornali degli anni '60 e '70 per trovare i colori, le forme e le citazioni Giusti e coprire quasi ogni superficie nel video."

Oggi alle 16 (3pm GMT) sulla pagina YouTube di KEXP verrà trasmessa una performance live di Julien, in cui suonerà Hardline e altri brani da Little Oblivions, e un'intervista con Cheryl Waters.

La settimana scorsa Julien, accompagnata dalla band al completo, è stata ospite a The Late Show With Stephen Colbert con un'interpretazione incredibilmente intensa del primo singolo "Faith Healer", definita da Stereogum come "sbalorditiva" mentre Rolling Stone ha osservato "Baker e la sua band si sono mossi per tutta l'ampiezza del brano espandendosi fino al coro finale. Julien Baker canta 'Oh, faith healer, come put your hands all over me' spingendo a livelli altissimi la sua voce."

Il singolo Faith Healer ha introdotto le nuove sfumature musicali e il contagioso spirito di intraprendenza che troveremo nel nuovo album, Little Oblivions rappresenta un vero e proprio cambiamento rispetto ai precedenti lavori di Baker più intimi e riservati. L'album è stato registrato nella città natale di Baker Memphis, Tennessee tra il dicembre 2019 e il gennaio 2020, da Calvin Lauber con il mixing a cura di Craig Silvey (The National, Florence & the Machine, Arcade Fire). Il suo stile unico alla chitarra e al piano è qui arricchito da nuove trame di basso, batteria, synth, banjo e mandolino, con la quasi totalità degli strumenti suonati da Baker. L'album unisce fatti autobiografici decisi con esperienze assimilate e osservazioni sugli ultimi anni, portando ad un nuovo livello la capacità di Baker di raccontare storie galvanizzanti.

Little Oblivions è il seguito di Turn Out The Lights uscito nel 2017 su Matador. The New York Times ha scritto che l'album è "il lavoro di una cantautrice che ha trovato il favore di un pubblico internazionale (…), il raro secondo album, nonostante la nuova autoconsapevolezza, va oltre ad un debutto autentico per raggiungere risultati più grandi, con la passione ancora intatta." Il Sunday Times ha affermato, "il mix di voci distaccate, arrangiamenti lussureggianti e autopsie a nudo sull'amore, la perdita, le disfunzioni e l'accettazione è devastante

Nel 2018 Baker, insieme a Phoebe Bridgers e Lucy Dacus, fondò il progetto boygenius con cui realizzarono l'omonimo EP e un tour nordamericano. Il progetto ha messo in evidenza la carriera di un'artista parte di una generazione promettente che sta definendo un'era.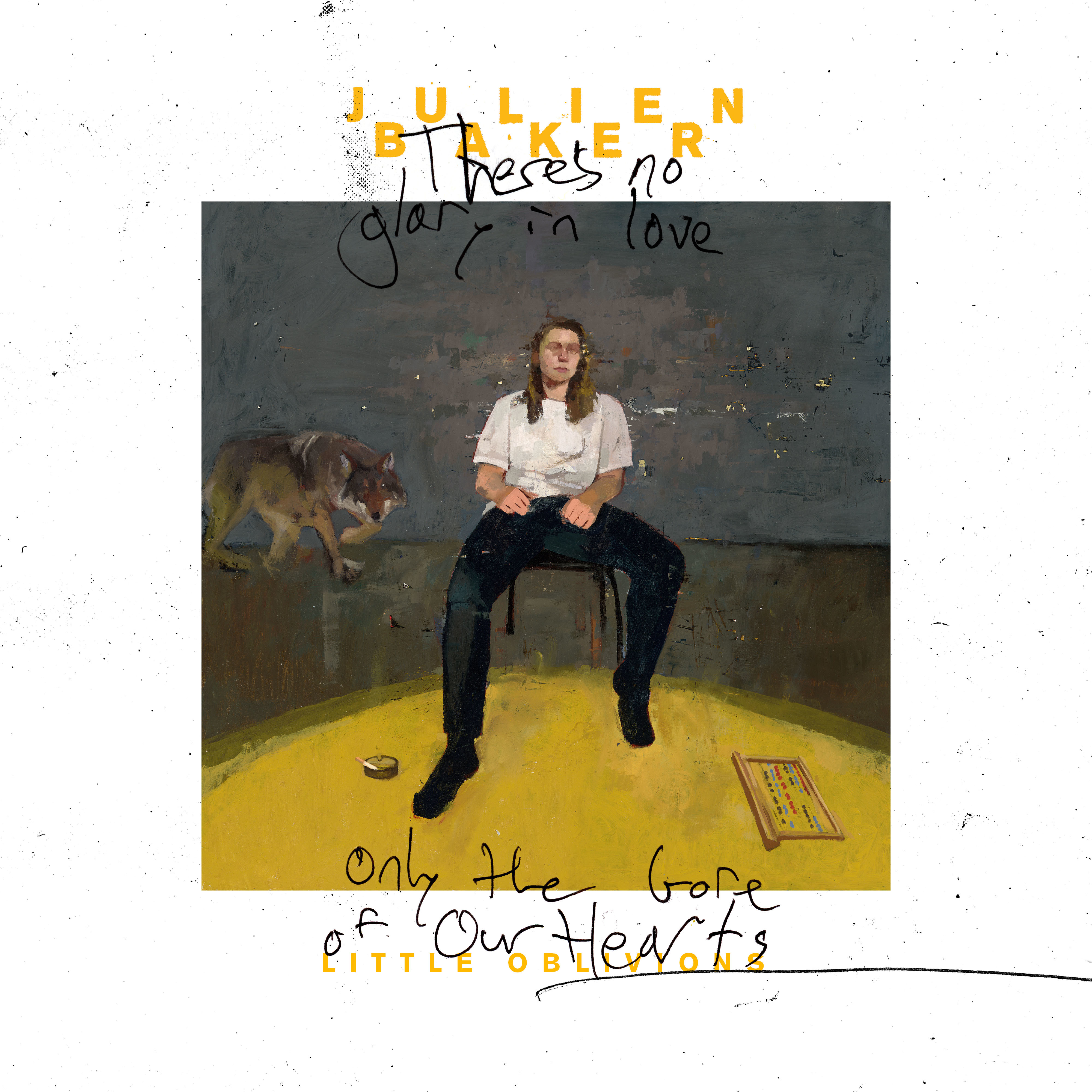 01. Hardline
02. Heatwave
03. Faith Healer
04. Relative Fiction
05. Crying Wolf
06. Bloodshot
07. Ringside
08. Favor
09. Song in E
10. Repeat
11. Highlight Reel
12. Ziptie
TAGS: