I CAN'T BREATHE è il nuovo EP di Paolo Tarsi, in uscita il 15 giugno su Anitya Records. Guarda il video della title-track.
Il Covid-19 è un virus che può togliere il respiro. Ora, in conseguenza della pandemia, viviamo in un contesto nel quale tutti, chi più chi meno, siamo portati a riflettere su che cosa significhi respirare. Che cosa sia in fondo, davvero, a non farci respirare.
Nel 2014 un arresto a New York da parte di un poliziotto bianco provocava la morte a Eric Garner al grido soffocato di "I Can't Breathe". Ancora, il 25 maggio 2020 è George Floyd, anche lui afroamericano, a implorare il suo "I Can't Breathe" immobilizzato dalla polizia di Minneapolis.
Un uomo che può morire asfissiato per strada in quanto nero non è libero. Ha bisogno di respirare così come ogni altro essere vivente. L'essenziale, il minimo, è respirare.
A queste voci inascoltate si ispira "I Can't Breathe", il nuovo EP del musicista Paolo Tarsi nato dalla visione di quelle immagini che tolgono il respiro e al contempo fanno riflettere, in uscita su Bandcamp a partire dal prossimo 15 giugno per l'etichetta Anitya Records.
Dopo l'album "A Perfect Cut in the Vacuum", con questo nuovo EP l'artista avant pop continua il proprio cammino musicale attraverso 5 brani che vedono la partecipazione dell'ex Soft Machine Percy Jones e del sassofonista jazz Bruno Spoerri: co-fondatore dei Brand X insieme a Phil Collins e session man per Brian Eno, David Sylvian, Steve Hackett, Suzanne Vega, Kate Bush, Richard Barbieri il primo; già al fianco di Irmin Schmidt (Can) e del trombonista free Albert Mangelsdorff il secondo.
Un incontro tra elettronica, fusion, trip hop e arte visiva grazie anche alle collaborazioni con il rapper Zona MC, EmilKr, Violres e l'artista Roberto Rossini, autore dell'artwork e del video del nuovo singolo I Can't Breathe da cui prende il titolo l'intero EP.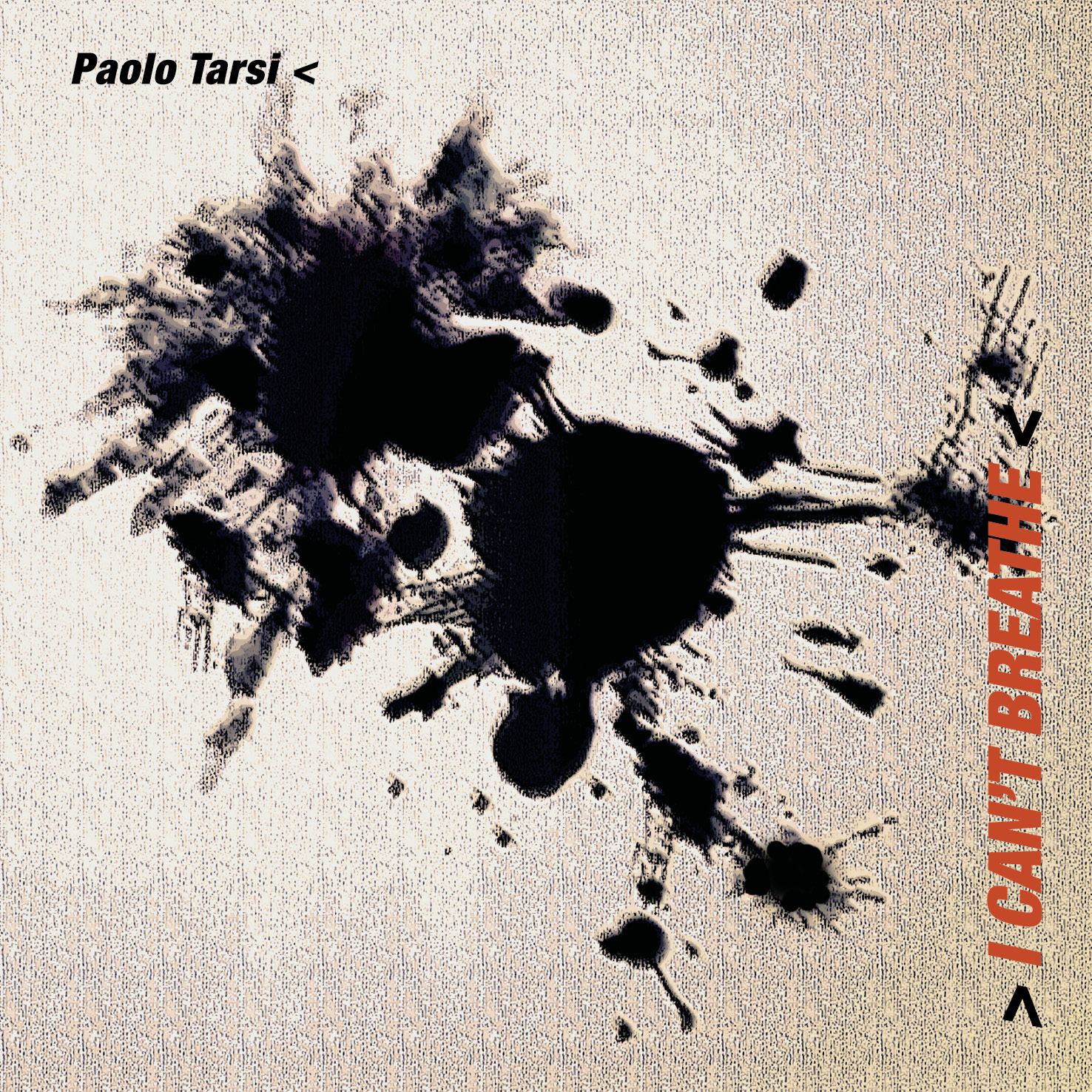 I Can't Breathe - feat. Zona MC
Anitya Ma(sk) - feat. Zona MC (2020 Mix)
Twenty Bucks a Change - feat. EmilKr, Percy Jones & Bruno Spoerri
Anitya Ma(sk) - EmilKr RMX
I Can't Breathe - Violres RMX

Specializzatosi in composizione con il premio Oscar Luis Bacalov, collabora con musicisti dell'avanguardia colta e figure di primo piano della scena elettronica, jazz e rock (componenti di Tangerine Dream, King Crimson, Henry Cow, Tuxedomoon, Afterhours, Litfiba, CCCP, CSI, Diaframma, Area).

Le sue composizioni sono state eseguite in luoghi di culto come lo Spectrum di New York e ha realizzato musiche per video-opere e installazioni presentate alla Herbert Art Gallery & Museum di Coventry (UK), all'Athens Digital Arts Festival (Grecia) e al Synthetic Mediart Festival di Taipei (Taiwan).

Il suo brano Artificial Intelligence, firmato insieme a Emil Schult e Lothar Manteuffel, è stato remixato dai principali protagonisti del clubbing e della scena elettronica internazionale (l'ex Kraftwerk Fernando Abrantes, Daniele Baldelli, DJ Ralf) e ballato al Berghain di Berlino, Ministry of Sound di Londra e al Pyramid Club di New York.

Nel 2018 pubblica il libro "L'algebra delle lampade. Musica colta da culture incolte", edito da Ventura, fonda l'etichetta Anitya Records e raggiunge la 7' posizione nella chart svedese di iTunes con il singolo Seven Nights Awake, scritto a quattro mani con Francesco Novara.
TAGS: