I Protest The Hero condividono "The Canary", il primo singolo estratto dal nuovo attesissimo album PALIMPSEST, in uscita il 19 giugno su Spinefarm Records.
Il singolo, che prende il titolo dal nome del biplano giallo di Amelia Earhart, è ispirato proprio alla pioniera dell'aviazione americana, la prima donna ad aver attraversato l'Oceano Atlantico da sola.

Palimpsest contiene 10 brani inediti e segue l'album Pacific Myth, pubblicato nel 2016 dalla band canadese.
Se l'ultimo lavoro dei Protest The Hero aveva lo scopo di evitare che la band si soffermasse troppo su ogni singolo dettaglio, Palimpsest è l'esatto contrario. Ognuna delle tracce presenti in questo album ha dovuto lottare duramente per entrare a far parte della tracklist finale. Ci sono state lunghe discussioni anche sui più piccoli particolari, ma sappiamo che per i Protest The Hero il diavolo è sempre stato nei dettagli. Sebbene i processi di scrittura, registrazione e pubblicazione abbiano seguito delle dinamiche del tutto nuove per la band, il prodotto finale è come un ritorno alle origini.

Il chitarrista Luke Hoskin ha detto: "Palimpsest è stato sicuramente l'album più impegnativo per noi. La scrittura e la registrazione sono state spesso rimandate, è stato difficile organizzare tutto. Siamo molto orgogliosi di come abbiamo gestito ogni imprevisto e pensiamo che il risultato finale sia valso tutti i nostri sforzi".

"Lavorare a questo album è stato estremamente difficile per me", ha rivelato il frontman Rody Walker. "Mia moglie era incinta, aspettavamo il nostro primo figlio, quindi ho costruito uno studio nel seminterrato per evitare di lasciarla da sola con il bambino per intere settimane. E da allora non sono mai uscito di casa. Quello che ha reso tutto ancora più difficile è stato il mio cambiamento di voce. Durante il nostro ultimo tour, proprio prima che iniziassimo a registrare, ho perso la voce e non è più tornata. Ho passato molto tempo a cercare di recuperarla ma senza risultati. Poi finalmente, dopo una serie di lezioni e infinite prove, sono tornato in forma. Per la prima volta in tutta la mia vita, il canto mi è sembrato un lavoro vero e questa cosa mi infastidisce ancora ogni volta che ci penso. Non ho mai lavorato così duramente per fare musica in tutta la mia vita e sono estremamente orgoglioso del risultato finale".

I Protest The Hero hanno pubblicato cinque album e calcato i palchi di tutto il mondo. La band originaria di Whitby, ON, è formata da quattro membri principali: Rody Walker (voce), Luke Hoskin (voce e prima chitarra), Tim MacMillar (chitarra e voce) e Michael Ieradi (batteria).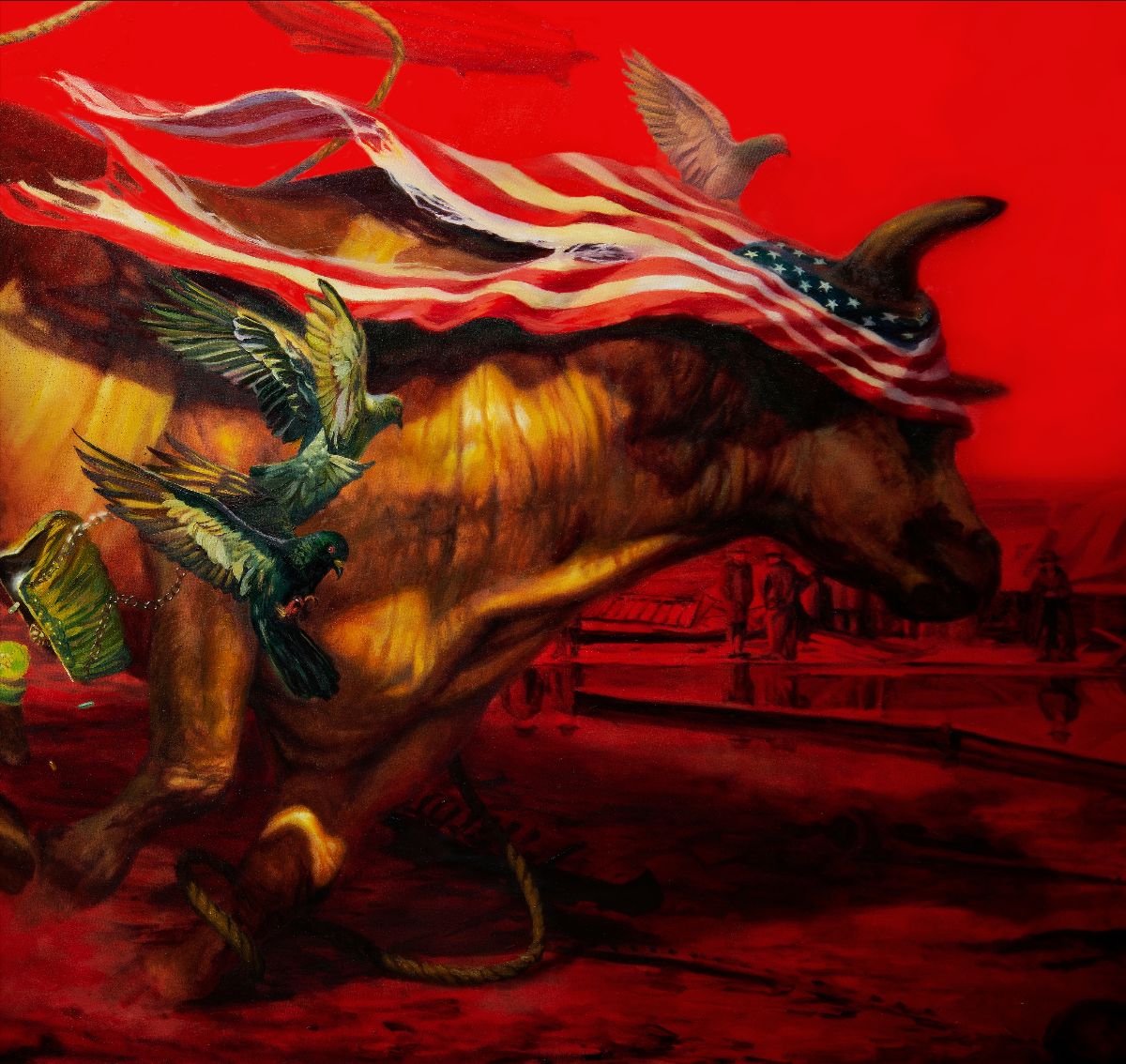 01. The Migrant Mother
02. The Canary
03. From the Sky
04. All Hands
05. The Fireside
06. Soliloquy
07. Reverie
08. Little Snakes
09. Gardenias
10. Rivet
TAGS: