Fontaines D.C.
FONTAINES D.C. condividono il nuovo singolo "I Don't Belong", tratto dall'album A HERO'S DEATH, in uscita il 31 luglio su Partisan Records. Guarda qui il video.
Fontaines D.C. condividono il brano in apertura al loro atteso nuovo album A Hero's Death in uscita il 31 luglio su Partisan. Con la sua intensità "I Don't Belong" rappresenta il sollievo dopo la spavalderia che li ha caratterizzati nel brano "Big" tratto dall'album di debutto uscito l'anno scorso. Il singolo è accompagnato da un video diretto dal bassista Connor Deegan III.
Riguardo al brano, il cantante Grian Chattan afferma:
"Questo brano rappresenta un rifiuto delle aspettative delle persone che si considerano leali nei tuoi confronti. Volevamo che fosse una dichiarazione, una sorta di anti-"Big" [il brano in apertura a Dogrel], ed è per questo che l'abbiamo messa come prima canzone nel nuovo album. Questo sentimento di non appartenenza può essere liberatorio in un certo senso, ma è anche solo e triste. Volevamo mostrare entrambi i lati di quel tipo di solitudine.
Un verso racconta di un soldato elogiato dal suo paese per il suo coraggio, ma getta via la medaglia e si rifiuta di accettare il riconoscimento. Lui lo vede come un'appropriazione e una mercificazione dei suoi valori. Un altro verso invece parla di un tipo che causa una rissa in un bar, rifiutando di essere indotto a qualsiasi tipo di amicizia o gentilezza, decidendo di rimanere dal lato sbagliato. Prima di registrare la voce, ho bevuto qualche birra perché volevo che suonasse come quella di un frequentatore abituale di bar incattivito, una sorta di colonna sonora per coloro che barcollano dopo una notte fuori – pieni di principi ma circondati dal nulla."

Riguardo al video Deegan afferma:

"Avevamo pensato di fare un video a Londra completamente diverso, ma il lockdown ci ha fermati così abbiamo dovuto pensare a qualcosa in remoto dalle nostre case in Irlanda. L'idea era quella di utilizzare le limitazioni a nostro beneficio. Volevamo provare a far combaciare la sensazione emotiva del brano ma senza andarci pesanti. Raccontare una storia parallela al testo.
Ho diretto in remoto il video da Co.Mayo, sulla costa ovest irlandese, la zona da cui provengo. Il video invece è stato girato sulla costa est, a Skerries, dove vive Grian.
Il personaggio interpretato da Grian va a fare un giro a piedi, passando per tutti questi posti. Ci racconta questa storia drammatica che cresce mano a mano che i versi proseguono. All'inizio capisci e non capisci il senso di ansia e negatività che sta per arrivare. È sepolto sotto la superficie. Alla fine si immerge completamente consumato dai suoi pensieri interiori, che finalmente si rivelano al mondo."
A Hero's Death è stato prodotto da Dan Carey (Black Midi, Bat For Lashes). La band ha precedentemente condiviso la title track accompagnata da un video che vede la partecipazione di Aidan Gillen (Game of Thrones, The Wire, Peaky Blinders). Guardalo QUI.
Dogrel ha debuttato nella Top 10 britannica, facendo guadagnare loro una nomination ai Mercury Prize, la prima posizione nella classifica dei migliori album dell'anno di BBC 6 Music e Rough Trade, una performance al The Tonight Show with Jimmy Fallon e numerose date sold out nel Regno Unito e all'estero – tra cui lo spettacolo alla Brixton Academy di Londra andato sold out in una settimana. Il The Guardian (che ha dato all'album 5 stelle) ha scritto "geniale, dall'inizio alla fine," The FADER li ha nominati "una delle band più incredibili in circolazione," e NME (che ha dato 5 stelle a Dogrel) li ha definiti "Una delle voci più importanti nel panorama rock." Guarda un estratto del loro leggendario concerto a Glastonbury QUI.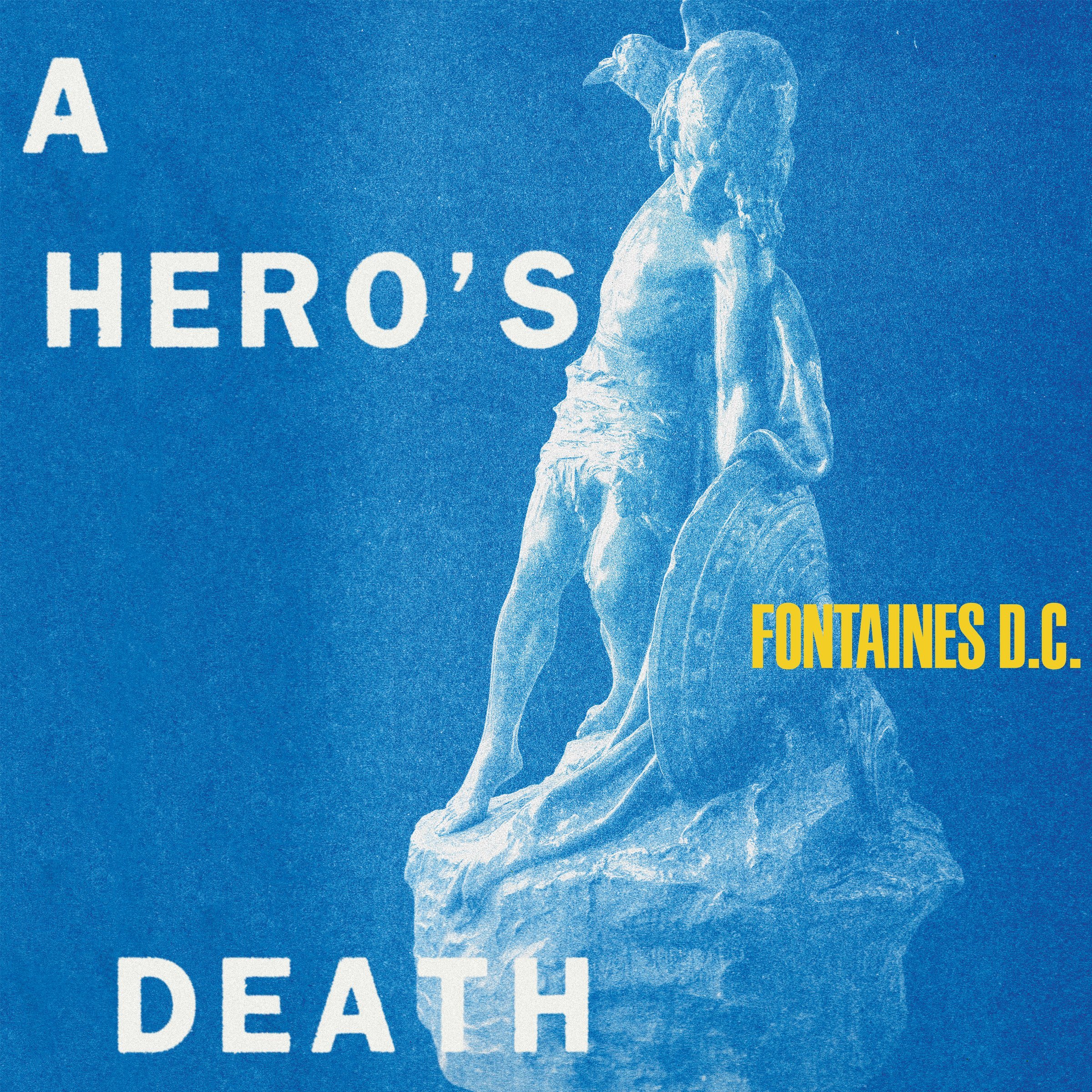 TAGS: