SMERZ condividono il video per due nuovi brani "I DON'T TALK ABOUT THAT MUCH" e "HVA HVIS". Guardali qui.
Oggi il duo norvegese Smerz condivide due nuovi brani "I don't talk about that much" e "Hva hvis" accompagnati da un video bizzarro e allo stesso tempo affascinante. Seguito di Believer trailer che contiene "The favourite" e "Rap interlude," il video in uscita oggi mostra le diverse influenze musicali del duo.
Henriette Motzfeldt e Catharina Stoltenberg del duo Smerz, compaiono nel video che mostra la tradizione folk norvegese della Hallingdansen, una danza incentrata sui poliritmi. Costruito su un allestimento minimalista ispirato a Dogville di Lars von Trier, il video incoraggia la propria immaginazione a creare delle associazioni visive costruite attorno alle azioni semplici che avvengono sul palco. "Il palco e le azioni si trovano in uno stato surreale dove non tutto è completamente formato, sperando ci sia uno scorcio su un mondo e una narrazione ancora più grandi." afferma Stoltenberg.
"I don't talk about that much" è un brano che spicca e mostra le conversazioni personali delle Smerz sull'intimità nell'amicizia e nelle relazioni, in uno spazio ancora più ampio di quello a cui è abituato il duo.
Il video è diretto ancora una volta diretto da Benjamin Barron con i costumi di Bror August. Si tratta del secondo video e del terzo e quarto brano tratti dall'imminente progetto Believer. Le idee esplorate in questo video rappresentano perfettamente le idee esplorate dalle Smerz nella loro musica. È un mondo che sta in bilico tra realtà e sogno, immerso nella nostalgia e nel romanticismo della cultura e della storia artistica della Norvegia.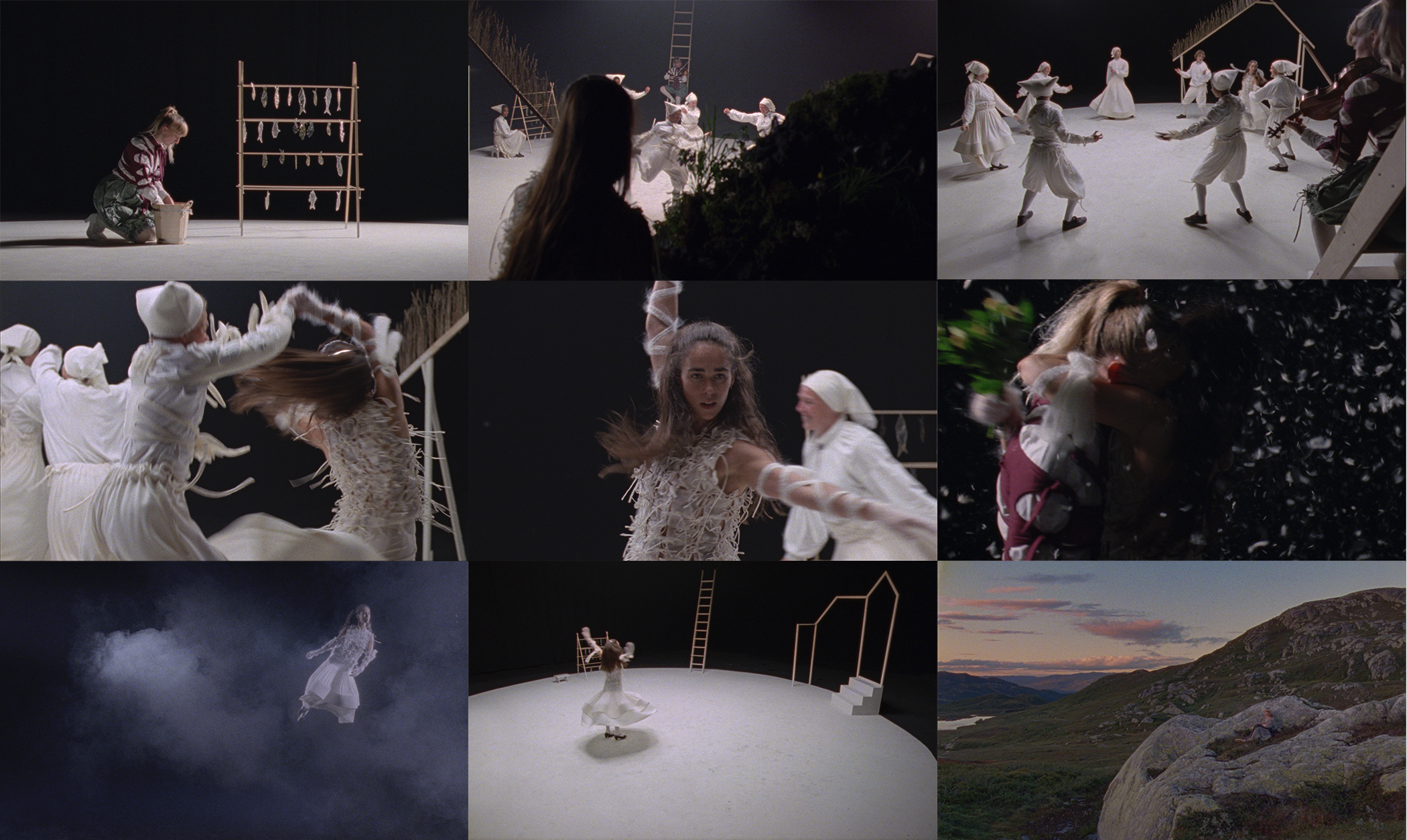 TAGS: