ANNA BURCH annuncia il nuovo album IF YOU'RE DREAMING, in uscita il 3 Aprile su Heavenly Recordings. Ascolta il nuovo singolo "Not So Bad".
"Ho scritto 'Not So Bad' il giorno prima di partire per fare il disco," dice la Burch. "Sapevo che mancava un pezzo importante nell'album e per fortuna è arrivato immediatamente. La progressione degli accordi sembra jazzy e molto leggera e quando ho iniziato a scrivere le parole mi sono ricordata che mia madre mi rimbrottava sempre sul fatto che i miei testi fossero malinconici: 'Dai, la tua vita non è poi così male!' mi diceva."
Quando Anna Burch si presentò al mondo col suo debutto Quit The Curse (2018) fu un concentrato di pop energico e potente. Chitarre jangle, gioiose armonie vocali e una occasionale sottotrama fuzzy sgangherata convergevano in canzoni apparentemente semplici che nascondevano la loro complessità sotto un'orecchiabilità solare. L'impatto di quelle canzoni fu immediato ed eccitante, presentando narrazioni di confusione e sconvolgimento con melodie così brillanti da suscitare sorrisi. Due anni dopo, il seguito If You're Dreaming ci porta su strade diverse perdendo un po' di energia nervosa a favore di una più profonda esplorazione del mondo interiore.
Dopo mesi on the road come supporto di Quit The Course, la Burch è sparita per un po'. I lunghi periodi di tour avevano pause di pochi giorni qua e là e riusciva a scrivere solo in questi ritagli di tempo. Il periodo trascorso a casa a Detroit fu turbato da diversi e inaspettati cambi di casa che si sono aggiunti ai sentimenti fuggevoli e transitori dovuti ai tour. Quando finalmente le cose si sono stabilizzate, Anna è riuscita a calarsi in un lento, ponderato e intenzionale processo di scrittura per ciò che sarebbe diventato il suo secondo album. Giorni passati a suonare la chitarra, esplorando accostamenti di accordi poco convenzionali e rimuginando sulla struttura delle canzoni, cosa che ha permesso al suo subconscio di vagare fino a quando le parole non si sono materializzate.
If You're Dreaming è stato registrato assieme al produttore Sam Evian nel suo home studio nelle montagne di Catskill. Laddove il primo album era stato un impeto d'ispirato songwriting seguito da un processo molto elaborato di arrangiamento e mixing, qui Burch e Evian hanno lavorato con limiti temporali autoimposti per stabilire un focus più nitido e arrivare al cuore delle nuove canzoni. Il lavoro è stato abbastanza rapido ma più rilassato, legando al groove gli elementi di base ed espandendo poi gli arrangiamenti con sovraincisioni. L'obiettivo era presentare non solo un assortimento di nuove canzoni ma costruire un album che si muovesse dinamicamente attraverso un arco emotivo interconnesso.
Con temi ricorrenti come isolamento, stanchezza e desiderio, queste canzoni trasmettono quell'arco emotivo con una resa delicata ma senza compromessi. Il songwriting intrinsecamente catchy della Burch riduce di molto l'urgenza del debutto, spostandosi verso ariosi accordi jazzy, riverberi fluttuanti e un'espansione della paletta sonora con una strumentazione inedita.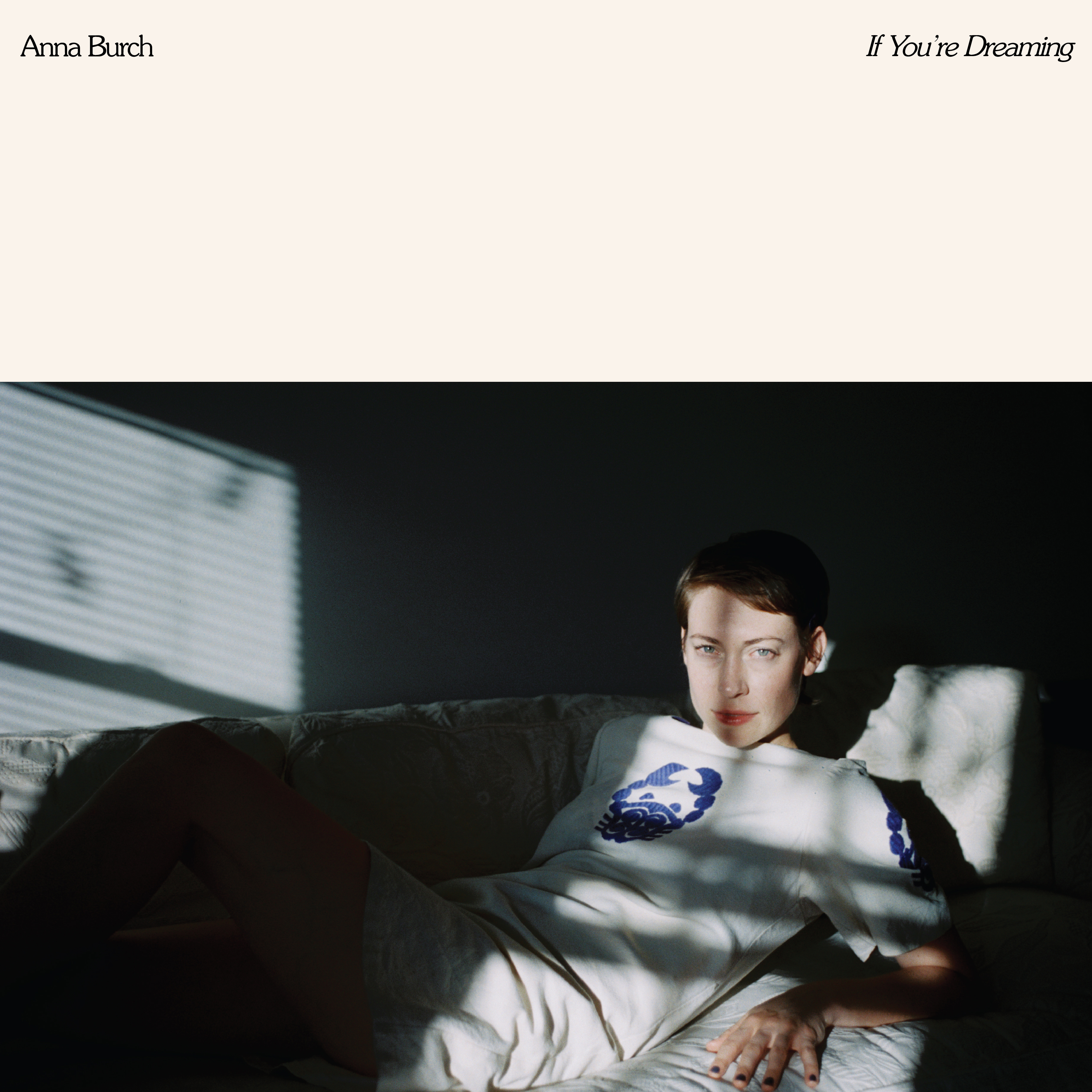 01. Can't Sleep
02. Party's Over
03. Jacket
04. So I Can See
05. Ask Me To
06. Keep It Warm
07. Go It Alone
08. Tell Me What's True
09. Not So BAd
10. Picture Show
11. Every Feeling
12. Here With You
TAGS: