Vi siete persi qualche recensione? Volete essere sicuri di aver letto tutto o che nulla vi sia sfuggito? Ecco tutto quello che abbiamo pubblicato nella settimana 26 Aprile – 2 Maggio.
Review
Greta Van Fleet, The Battle At Garden's Gate – Il Disco della Settimana
In pochi sanno maneggiare il classic rock con l'intelligenza e l'entusiasmo dei Greta Van Fleet: date una possibilità a questi quattro ragazzi, non ve ne pentirete.
di Nicola Chinellato
https://www.loudd.it/recensione/the-battle-at-gardens-gate-/greta-van-fleet_5790
Neil Young With The Crazy Horse, Way Down In The Rust Bucket
Prima del tour di Ragged Glory e prima del leggendario Weld, spunta dagli archivi uno dei live più belli mai pubblicati da zio Neil coi fidati Crazy Horse.
di Nicola Chinellato
https://www.loudd.it/recensione/way-down-in-the-rust-bucket-/neil-young-with-the-crazy-horse_5726
Koralle, Fonografie
Il sound di questo "Fonografie" appare subito molto più chiaro e si perde la caratteristica ambient, che lascia spazio al basso e alla batteria, forse i veri protagonisti nascosti di questo percorso. Sì, perché di un percorso si tratta.
di Stefano Valli
https://www.loudd.it/recensione/fonografie/koralle_5782
Sister, Vengeance Ignited
Dopo cinque anni di silenzio, gli svedesi Sister tornano con un disco di feroce sleaze metal, declinato però con uno stile ben definito.
di Nicola Chinellato
https://www.loudd.it/recensione/vengeance-ignited-/sister_5735
Skegss, Rehearsal
Capelli schiariti dal sole, atteggiamento rilassato e una vita tra spiaggia, surf, concerti in pub alla mano e birre con gli amici. Gli Skegss ci regalano un inno allo stile di vita oceanico, tra il sano divertimento e la meditabonda saggezza di una chiacchiera attorno al falò: un'ode spensierata alla gioia di vivere.
di Laura Floreani
https://www.loudd.it/recensione/rehearsal/skegss_5743
Carlo Pinchetti, Una meravigliosa bugia
È una meravigliosa bugia, la musica. Ci inonda di bellezza e belle sono appunto queste canzoni ma è difficile abbandonare la sensazione che tutto questo non basti, che occorra ben altro per farci uscire dal cammino tortuoso che abbiamo intrapreso.
di Luca Franceschini
https://www.loudd.it/recensione/una-meravigliosa-bugia/carlo-pinchetti_5746
Making Movies
Gene Stupnitsky, Good Boys - Quei cattivi ragazzi
Good Boys è un film prodotto da Seth Rogen e che di conseguenza si tira dietro parte del suo stile nonostante sia stato diretto da Stupnitsky e Rogen non compaia nemmeno nei crediti della sceneggiatura; basti comunque dire che il film ha per protagonisti tre ragazzini di prima media e che negli U.S.A. il film è stato vietato ai minori di diciassette anni.
di Dario Lopez
https://www.loudd.it/recensione/good-boys---quei-cattivi-ragazzi/gene-stupnitsky_5787
Hou Hsiao-hsien, Cute Girl
Hou Hsiao-hsien è uno dei registi di spicco dell'ondata di cinema taiwanese che a partire dalla prima metà degli anni Ottanta diede una sferzata allo status quo culturale imposto a Taiwan dal Partito Nazionalista Cinese contribuendo ad alimentare un movimento di breve durata ma di fondamentale importanza poi denominato New Wave Taiwanese.
di Dario Lopez
https://www.loudd.it/recensione/cute-girl/hou-hsiao-hsien-_5796
Malcolm Spellman, The Falcon and the Winter Soldier
Considerata la breve durata, Falcon and the Winter Soldier si rivela un buon prodotto action sul quale si sarebbe potuto lavorare meglio per quel che riguarda la costruzione del plot, magari visto tutto insieme in poco tempo la serie ne guadagna, un bel tassello per la costruzione del sempre più ampio MCU.
di Dario Lopez
https://www.loudd.it/recensione/the-falcon-and-the-winter-soldier/malcolm-spellman_5800
The Bookstore
Roberto Bolaño, 2666
2666 è indiscutibilmente un capolavoro. Leggerlo è un'esperienza imperdibile. In questo romanzo niente è come sembra, e ogni cosa nasconde significati che si vorrebbero decifrare ma che a volte bisogna semplicemente accettare nel loro mistero. A partire dal titolo.
di Caterina Albano
https://www.loudd.it/recensione/2666/roberto-bolao_3033
ReLoudd
Peter Tosh, Legalize It
"La musica è una scienza, guarisce la depressione, ci risveglia. La maggior parte delle persone non lo sa, se la gode, va a letto e il giorno dopo l'ha già scordata. Non deve invece essere mai dimenticata: è come una fontana, che continua a scorrere." Come dar torto al grande Peter Tosh?
di Alessandro Vailati
https://www.loudd.it/recensione/legalize-it/peter-tosh_5757
Tracks
Marillion, "Kayleigh"
Kayleigh non è solo la hit di maggior successo nella storia dei Marillion, ma anche una canzone di scuse per un cuore infranto.
di Nicola Chinellato
https://www.loudd.it/recensione/kayleigh/marillion-_5791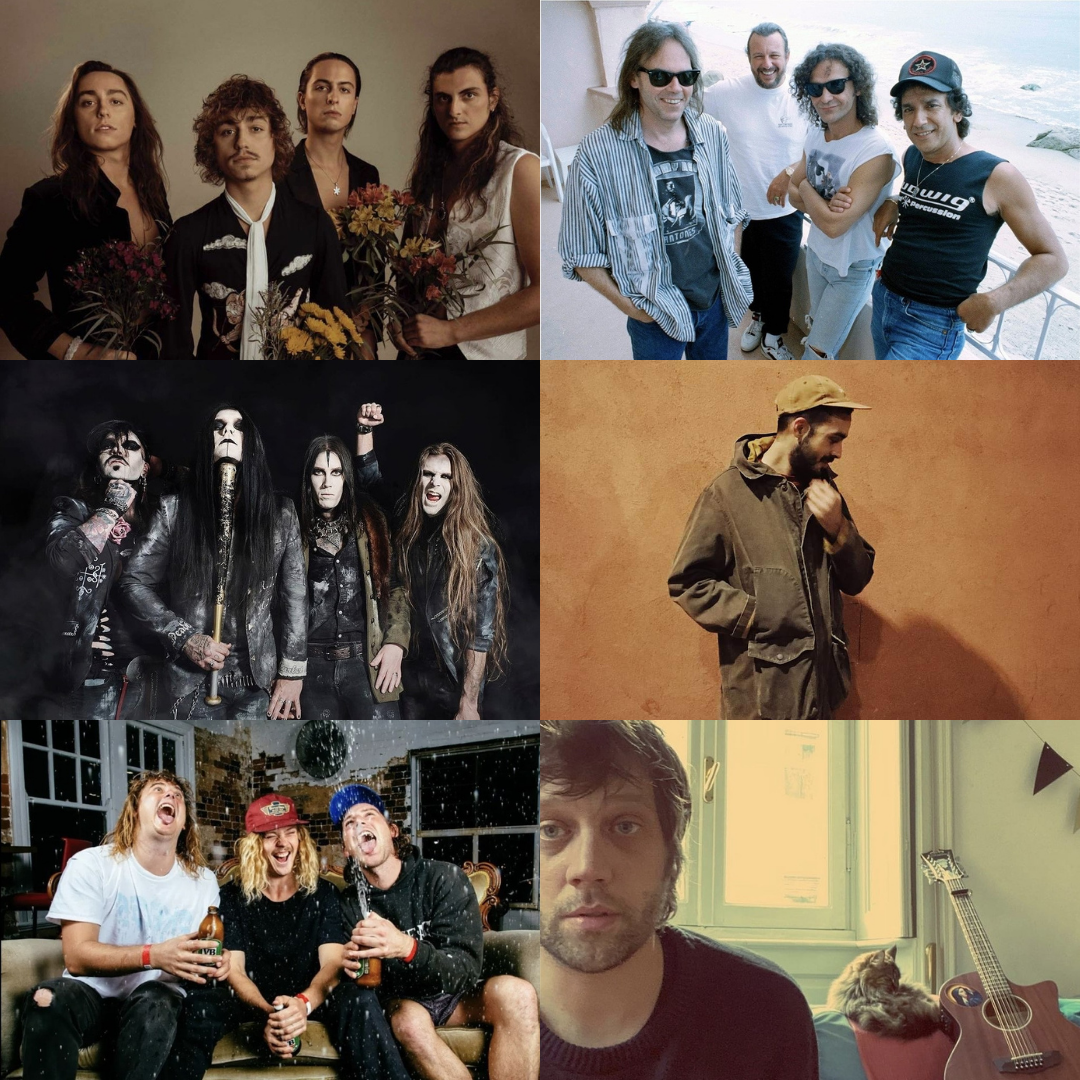 TAGS: