Vi siete persi qualche recensione? Volete essere sicuri di aver letto tutto o che nulla vi sia sfuggito? Ecco tutto quello che abbiamo pubblicato nella settimana 4 – 10 Gennaio.
Review
Candy Opera, The Patron Saint Of Heartache – Il Disco della Settimana
Chi ama il pop degno di questo nome troverà nei Candy Opera un nuovo strumento di devozione, per chi bazzica altri sentieri ne consiglio l'ascolto, hai visto mai che non si convertano al verbo...
di Leo Giovannini
https://www.loudd.it/recensione/the-patron-saint-of-heartache/candy-opera_5436
Mark Kelly, Mark Kelly's Marathon
Pensato, ripensato, abbozzato e aborrito, finalmente concluso partendo da zero o da abbozzi pre-esistenti, il disco di esordio dei Mark Kelly's Marathon trova posto nel capiente caveau stipato di esempi di quel Prog rock che offre sorpresa alcuna ma d'altro canto non lascia indifferenti.
di Andrea C. Soncini
https://www.loudd.it/recensione/mark-kellys-marathon/mark-kelly_5381
Old Kerry McKee, Mono Secular Sounds
Un disco spiazzante, cupo, ansiogeno, in cui confluiscono, in un'inusuale alchimia, black metal, folk e blues.
di Nicola Chinellato
https://www.loudd.it/recensione/mono-secular-sounds/old-kerry-mckee_5412
Ryan Adams, Wednesdays
A tre anni dall'ultimo album, Ryan Adams torna a sorpresa con "Wednesdays", un lavoro doloroso e riflessivo, nel quale il cantautore originario del North Carolina prova a fare i conti con il passato, senza però riuscirci del tutto.
di Jacopo Bozzer
https://www.loudd.it/recensione/wednesdays/ryan-adams_5406
Taylor Swift, Evermore
"Evermore" è il sigillo più importante della carriera di Taylor Swift, un'artista che è partita interpretando in chiave puramente mainstream un genere in voga ed è approdata ad una consapevolezza vera del suo essere autrice di canzoni.
di Luca Franceschini
https://www.loudd.it/recensione/evermore/taylor-swift_5407
Making Movies
Sydney Sibilia, L'incredibile storia dell'Isola delle Rose
Lo stile pop e preciso di Sibilia è sempre quello - quello della trilogia di Smetto Quando Voglio in cui azione e ritmo vanno di pari passo ad una storia raccontata a ritroso e a una colonna sonora d'epoca… forse la più incredibile epoca per la musica leggera italiana? Diciamo di sì.
di Lisa Costa
https://www.loudd.it/recensione/lincredibile-storia-dellisola-delle-rose/sydney-sibilia_5429
Darius Marder, Sound Of Metal
"Sound of Metal" potrebbe sembrare un film già sentito. Scusate la battuta. Un film già visto, mettiamola così. Ma "Sound of Metal" è diverso.
di Lisa Costa
https://www.loudd.it/recensione/sound-of-metal/darius-marder_5434
Gianluca Neri, Sanpa - Luci e tenebre di San Patrignano
Ormai anche i muri sapranno di Sanpa grazie alla massiccia campagna di marketing lanciata da Netflix per questa produzione, un battage pubblicitario capace di far passare in secondo piano tutti gli altri prodotti della piattaforma lanciati in questo periodo, compresa la serie in costume Bridgerton.
di Dario Lopez
https://www.loudd.it/recensione/sanpa---luci-e-tenebre-di-san-patrignano/gianluca-neri_5449
The Bookstore
Mario Barale, Il borgo dei pazzi
La terza avventura del Commissario in pensione Nanni Baretti è strettamente legata agli eventi vissuti dal personaggio nel precedente Attraverso lo specchio e, come accade nei migliori gialli, anche qui l'assassino torna sul luogo del delitto.
di Dario Lopez
https://www.loudd.it/recensione/il-borgo-dei-pazzi/mario-barale_5103
Speaker's Corner
JLG O DEI 125 ANNI DEL CINEMA, Il futuro del Cinema è adesso?
Cosa fece Godard di tanto rivoluzionario? Susan Sontag notava la carica eversiva del film (paragonandolo alle rivoluzioni attuate da James Joyce e Igor Stravinskij nei loro campi) che destrutturava la consolidata confezione di un film mediante improvvisi tagli di pellicola, raccordi di montaggio volutamente sbagliati, lunghi pianosequenza, sguardi in macchina e soprattutto tagliando molta parte della pellicola durante il montaggio con la tecnica del jump cut.
di Matteo Minelli
https://www.loudd.it/recensione/il-futuro-del-cinema--adesso-/jlg-o-dei-125-anni-del-cinema_5438
Blackout Problems, Le interviste di Loudd
Una piacevole chiacchierata Zoom con Michael Dreilich, batterista di una delle più interessanti band emergenti dalla scena rock alternative: i Blackout Problems. La band, formatasi a Monaco nel 2012, dopo gli ottimi Holy (2016) e KAOS (2018), firma da poco con la Sony. Il nuovissimo album, DARK, è in uscita il 15 gennaio 2021.
di Elisa Airaghi
https://www.loudd.it/recensione/le-interviste-di-loudd/blackout-problems-_5444
ReLoudd
The Style Council, Our Favourite Shop
Raffinatezze pop, scintillante black music, pose dandy e afflato mitteleuropeo, nel capolavoro degli Style Council, disco che nasconde dietro ai languori un'anima politica e militante.
di Nicola Chinellato
https://www.loudd.it/recensione/our-favourite-shop/the-style-council_5371
Tracks
Editors, "Smokers Outside The Hospital Doors"
La struggente canzone che apre An End As A Start, il vertice artistico dei britannici Editors.
di Nicola Chinellato
https://www.loudd.it/recensione/smokers-outside-the-hospital-doors/editors_5440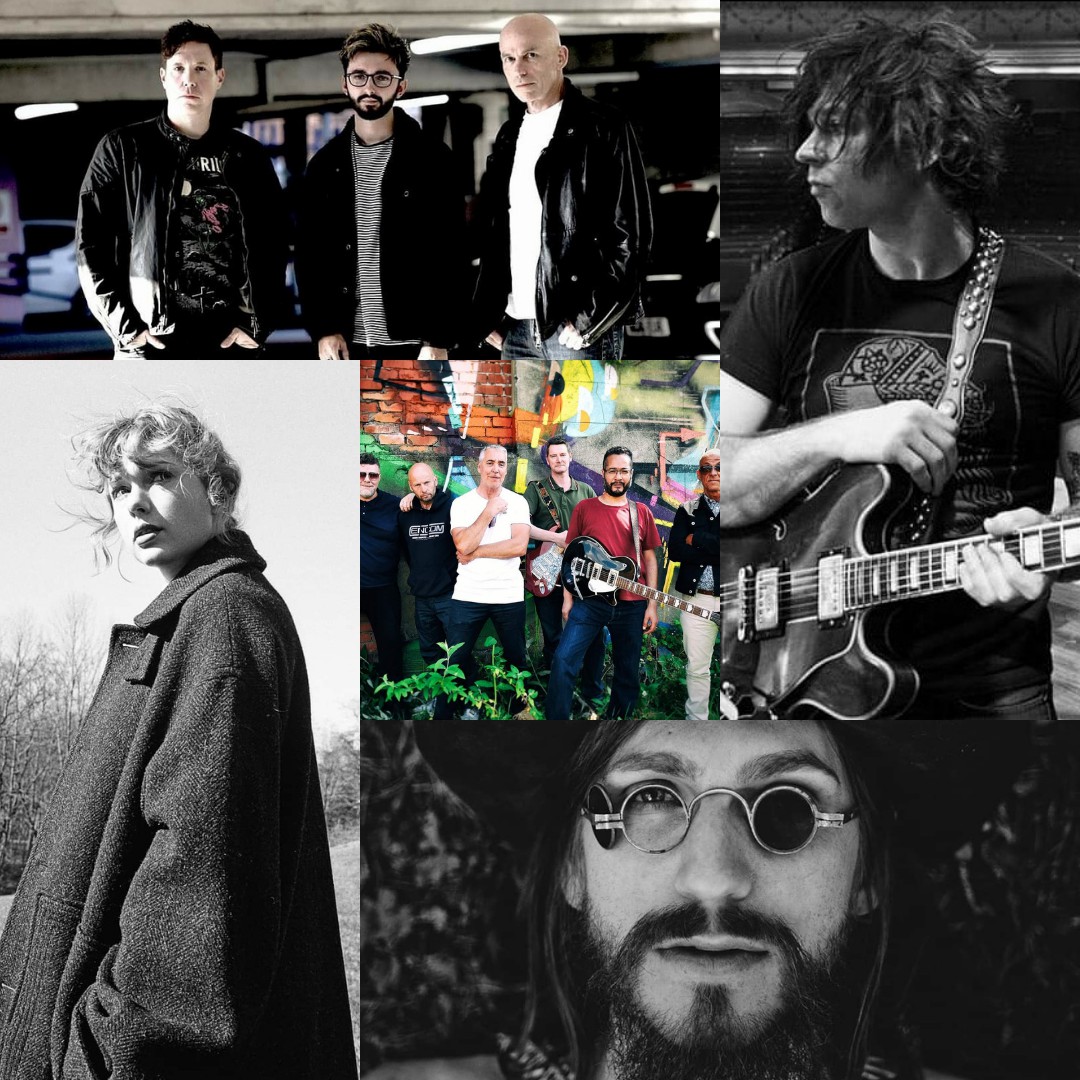 TAGS: