Il riepilogo della settimana 5 – 11 Aprile.
Vi siete persi qualche recensione? Volete essere sicuri di aver letto tutto o che nulla vi sia sfuggito? Ecco tutto quello che abbiamo pubblicato nella settimana 5 – 11 Aprile.
Review
Floating Points / Pharoah Sanders / The London Symphony Orchestra, Promises – Il Disco della Settimana
"Promises" va considerato come un'unica suite, suddivisa in nove movimenti di lunghezza variabile, per un totale di 46 minuti, che però non è soggetta a mutamenti di forma o a cambi repentini di atmosfera. I movimenti ci sono, insomma, ma il fluire è costante, di fatto non ci si ferma mai.
di Luca Franceschini
https://www.loudd.it/recensione/promises/floating-points---pharoah-sanders---the-london-symphony-orchestra_5709
Slowthai, TYRON
Tra le uscite più interessanti attese per questo 2021 c'era sicuramente in lista "TYRON", il secondo disco del rapper britannico Slowthai.
di Cristiano Carenzi
https://www.loudd.it/recensione/tyron/slowthai_5730
Unruly Child, Our Glass House
Maestri indiscussi dell'Aor, gli Unruly Child tornano con un disco di grandi canzoni, che declinano il genere con tocchi di modernità.
di Nicola Chinellato
https://www.loudd.it/recensione/our-glass-house/unruly-child_5673
A Day To Remember, You're Welcome
Dal pop punk al metalcore passando per tutto quello che c'è in mezzo. Questa la formula che gli A Day To Remember mettono in campo. Il risultato non è dei più organici e l'amalgama complessiva non convince del tutto, ma le ottime canzoni non mancano e più di qualche brano finirà nelle vostre playlist.
di Laura Floreani
https://www.loudd.it/recensione/youre-welcome/a-day-to-remember_5676
Moonspell, Hermitage
Il ritorno dei portoghesi Moonspell dopo quattro anni di silenzio con un disco che bilancia perfettamente furia metal e trame progressive.
di Nicola Chinellato
https://www.loudd.it/recensione/hermitage/moonspell_5682
Austin Meade, Black Sheep
Un disco di ballate elettriche, in cui i ganci melodici vengono strapazzati dalla veemente elettricità delle chitarre.
di Nicola Chinellato
https://www.loudd.it/recensione/black-sheep/austin-meade_5688
Making Movies
Peter Sollett, Nick & Norah - Tutto accadde in una notte
Commedia lievissima, ottima per gli adolescenti ma che sa rimanere gradevole anche in chiave nostalgica per chi ha passato l'età, il film di Peter Sollett è una bellissima cartolina di New York riempita con frasi d'affetto per questa città che assume il ruolo di vera coprotagonista della vicenda...
di Dario Lopez
https://www.loudd.it/recensione/nick--e--norah---tutto-accadde-in-una-notte/peter-sollett_5731
Tony Gilroy, The Bourne Legacy
Può avere un senso realizzare un capitolo della saga dedicata a Jason Bourne senza Jason Bourne (e di conseguenza senza Matt Damon)?
di Dario Lopez
https://www.loudd.it/recensione/the-bourne-legacy/tony-gilroy_5742
The Bookstore
Irvine Welsh, Il lercio
Irvine Welsh con la sua solita abilità nel costruire situazioni tanto divertenti quanto ripugnanti scrive di un protagonista altamente sgradevole, un uomo che le ha un po' tutte: razzista, zero considerazione per le donne se non come corpi in cui entrare da tutte le vie d'accesso possibili, dedito alle droghe, incline all'abuso di potere, disinteressato al bene comune...
di Dario Lopez
https://www.loudd.it/recensione/il-lercio/irvine-welsh_5696
ReLoudd
Sonny Landreth, Grant Street
Nella produzione di un vino è importante il "terroir". Significa considerare la connotazione climatica e gli aspetti storico-culturali che influenzano quella porzione di territorio. Sonny Landreth è il gradevole frutto del suo "terroir". Ascoltare Grant Street per credere…
di Alessandro Vailati
https://www.loudd.it/recensione/grant-street/sonny-landreth_5654
Tracks
Marvin Gaye & Tammi Terrell, "Ain't No Mountain High Enough"
Una hit clamorosa, un duetto leggendario, una leggera e giocosa canzone d'amore, che nasconde però un verso ambiguo.
di Nicola Chinellato
https://www.loudd.it/recensione/aint-no-mountain-high-enough/marvin-gaye--e--tammi-terrell_5728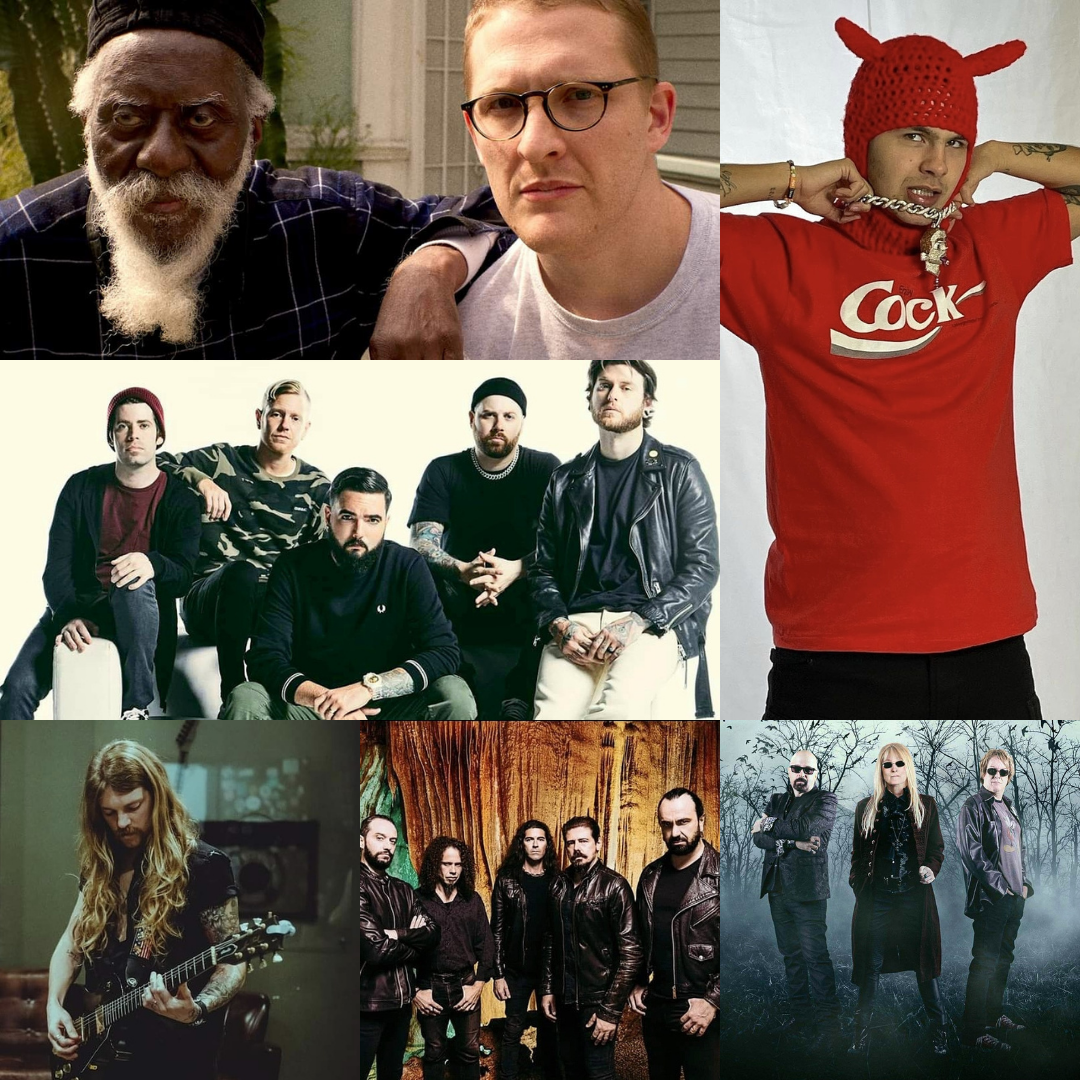 TAGS: