Vi siete persi qualche recensione? Volete essere sicuri di aver letto tutto o che nulla vi sia sfuggito? Ecco tutto quello che abbimo pubblicato nella settimana 7 – 13 Dicembre.
Review
Giorgio Canali & Rossofuoco, Venti – Il Disco della Settimana
I Rossofuoco non hanno mai suonato così bene: i suoni sono potenti e la band è su di giri, spacca a dovere nei brani più rockeggianti e sprigiona feeling e intensità negli episodi più lenti, come se avesse imparato a "sentire" ogni nota, come se ogni canzone fosse quella dove fare la somma di una vita intera.
di Luca Franceschini
https://www.loudd.it/recensione/venti/giorgio-canali--e--rossofuoco_5353
Matt Berninger, Serpentine Prison
Matt Berninger è la voce dei The National, e i The National sono il corpo di Matt Berninger. Ecco perché "Serpentine Prison" è un disco a metà. Un album che, nella versione completa, sarebbe stato un nuovo bel disco di una band compatta che auspichiamo non si disgreghi mai.
di Roberto Briozzo
https://www.loudd.it/recensione/serpentine-prison/matt-berninger_5317
Leandro Diana, Dirty Hands And Gravel Roads
La sei corde di Leandro Diana scortica il rock americano in undici canzoni spigolose, elettriche, urgenti.
di Nicola Chinellato
https://www.loudd.it/recensione/dirty-hands-and-gravel-roads-/leandro-diana_5363
Viadellironia, Le Radici sul Soffitto
La sopravvivenza di un certo tipo di Rock in Italia, legato fondamentalmente ad una dimensione alternativa con le proprie radici affondate saldamente negli anni '90, potrà essere garantita solo se dei musicisti giovani avranno voglia di scrivere le proprie canzoni rivolgendo uno sguardo amorevole ai propri modelli, avendo nello stesso tempo una visione contemporanea da comunicare. Vale per tutti i generi musicali ma a maggior ragione per quelli che da più parti vengono considerati morti o anacronistici.
di Luca Franceschini
https://www.loudd.it/recensione/le-radici-sul-soffitto/viadellironia_5300
Margo Price, Perfectly Imperfect At The Ryman
Un live vibrante e appassionato, in cui la Price ripercorre la prima parte della sua carriera in compagnia degli amici di sempre.
di Nicola Chinellato
https://www.loudd.it/recensione/perfectly-imperfect-at-the-ryman-/margo-price_5311
Young Signorino, Calmo
La finzione e la plastica profondità di una produzione ineccepibile a firma di Samura, si colloca alle spalle di un messaggio crudo, diretto, che rasenta la forma di un verso improvvisato nei contenuti ma perfettamente architettato nella forma.
di Daniele Catalucci
https://www.loudd.it/recensione/calmo/young-signorino_5310
Andrea Pellicone Van Gogh Project, Something You Should Know
Un concept album di progressive rock in cui l'autore abbandona i "viaggi spaziali" per raccontare un fatto di cronaca che ha colpito il nostro paese.
di Alvise Casoni
https://www.loudd.it/recensione/something-you-should-know/andrea-pellicone-van-gogh-project-_5313
Legno, Un altro album
"Un altro album" (titolo quanto meno prosaico, che dice di una volontà di scrivere canzoni, senza preoccuparsi troppo di dove arriveranno) si muove lungo due direttrici principali: da una parte l'inseguimento di un eterno presente, dall'altra la nostalgia retromaniaca affondata essenzialmente negli anni '90 (naturale, data la probabile età anagrafica del duo) ma con qualche sporadico richiamo ai decenni precedenti.
di Luca Franceschini
https://www.loudd.it/recensione/un-altro-album/legno_5339
Yes, The Royal Affair Tour Live From Las Vegas
L'ennesimo disco dal vivo degli Yes è letale come un Gran Premio dopo l'abbuffata domenicale.
di Nicola Chinellato
https://www.loudd.it/recensione/the-royal-affair-tour-live-from-las-vegas-/yes_5308
Making Movies
Aaron Sorkin, Il processo ai Chicago 7
Sorkin mantiene in equilibrio il tono di denuncia sociale e un'indole ironica molto spinta che in un dibattimento penale potrebbe rischiare di far cadere il castello della narrazione, la mistura invece tiene sorprendentemente bene...
di Dario Lopez
https://www.loudd.it/recensione/il-processo-ai-chicago-7/aaron-sorkin--_5361
Steven Soderbergh, La truffa dei Logan
Soderbergh trasporta la struttura dei suoi Ocean's nell'America rurale (non senza una divertente autocitazione), spoglia il tutto dal glamour e dalle location cool per dare un bel tocco di profondità in più al classico heist movie senza però rinunciare alla carrellata di star e al cast corale.
di Dario Lopez
https://www.loudd.it/recensione/la-truffa-dei-logan/steven-soderbergh_5281
The Bookstore
Ken Follett, Un luogo chiamato libertà
Ovvero come ho imparato a non preoccuparmi e a disamare Ken Follett.
di Dario Lopez
https://www.loudd.it/recensione/un-luogo-chiamato-libert/ken-follett_53627
Speaker's Corner
Keaton Henson, Live From The Sanctuary - Live Report
La stanza è in penombra ed è piena di oggetti. Ci sono piante, vasi di fiori, lampade, vecchie fotografie, statuette di vario tipo e ad un certo punto la regia ci fa vedere anche il cagnolino di porcellana che campeggia sulla copertina di "Monument".
di Luca Franceschini
https://www.loudd.it/recensione/live-from-the-sanctuary---live-report/keaton-henson_5359
ReLoudd
Wilco, Summerteeth (Deluxe Edition)
L'uscita della Deluxe Edition di un disco, importante o meno che sia, è sempre una buona occasione per guardarsi indietro e tirare le somme, oltre che per iniziare a guardare con prospettiva storica lavori che, forse perché ne abbiamo vissuto l'uscita, tendiamo ancora a considerare recenti.
di Luca Franceschini
https://www.loudd.it/recensione/summerteeth--deluxe-edition-/wilco-_5270
Tracks
Alice In Chains, "Down In A Hole"
La canzone che racconta meglio di qualunque altra la parabola esistenziale di Layne Staley, la sua dipendenza, la sua disperazione, il suo destino segnato.
di Nicola Chinellato
https://www.loudd.it/recensione/down-in-a-hole/alice-in-chains_5340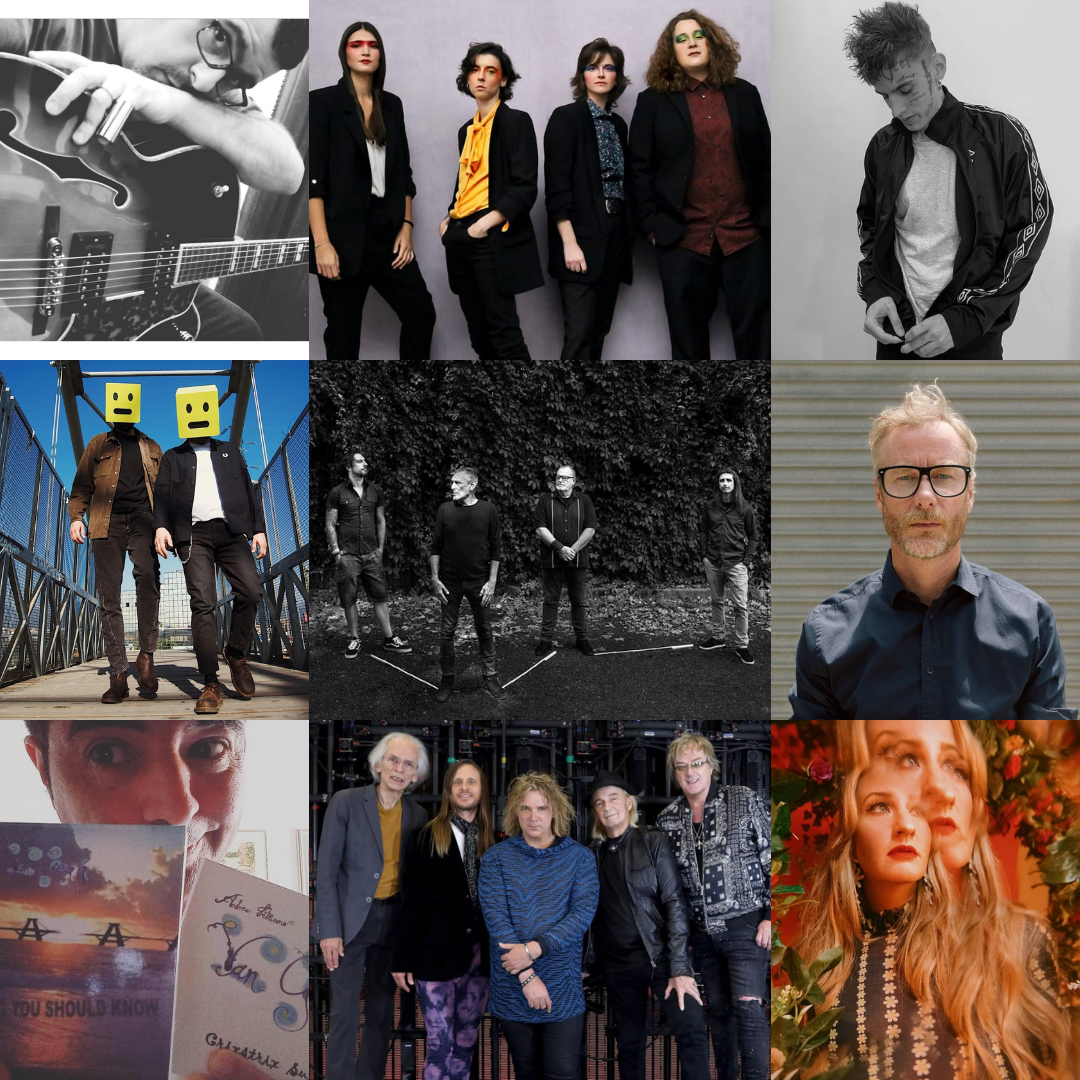 TAGS: