La mia vita con John F. Donovan
Forse La mia vita con John F. Donovan non è un pugno nello stomaco come Mommy, sicuramente ha più anima di È solo la fine del mondo. Forse non ci troviamo davanti al miglior Dolan, ma l'urgenza narrativa è tangibile e, citando chi era in sala con me, "ad avercene di film brutti come questo"
"Le hai scritte o non le hai scritte le lettere a quel ragazzino?"
Rupert ha solo 11 anni, ma sa già sognare in grande. Vuole diventare un attore come il suo mito John F. Donovan, giovane star in ascesa dopo una serie tv di successo e in lizza per un grosso ruolo come supereroe che lo consacrerà.
Anni più tardi. Nel cafè di un hotel a Praga, Rupert Turner - Ben Schnetzer - viene intervistato dalla reporter Audrey - Thandie Newton – sul suo legame con John F. Donovan e di come questo abbia ispirato il suo best seller.
Come si sono incrociate le loro vite, così lontane e così diverse?
Inizia tutto con una lettera… una vera lettera. Avete presente? Quelle cose antiche, scritte a mano, con un pennarello verde in questo caso, su un foglio di quaderno.
Rupert non si sarebbe mai aspettato che il suo idolo gli rispondesse, ma tant'è che la loro corrispondenza va avanti da cinque anni, in segreto.
Non che uno dei due lo avesse imposto questo segreto, semplicemente quella che era iniziata come una corrispondenza tra un attore di successo e il suo giovane fan si era tramutata in un'amicizia. Specialmente per John, per il quale le lettere a Rupert erano diventate un porto sicuro dove aprire il suo cuore senza temere giudizi.
Poi un giorno, proprio quando la carriera di John è all'apice, quelle lettere vengono scoperte e il sospetto e la paura prendono il sopravvento sulla vita del giovane divo.
Xavier Dolan torna a due anni da E' solo la fine del mondo e rimette al centro uno dei temi a lui più cari, affrontato magistralmente nel 2014 con Mommy: il rapporto madre e figlio.
John e Grace, Rupert e Sam. Madri che amano incondizionatamente i loro figli, ma faticano a capirne la natura. John sembra vergognarsi di Grace, Rupert non capisce perché Sam non lo supporti. John si nasconde, Rupert non ha paura di essere diverso.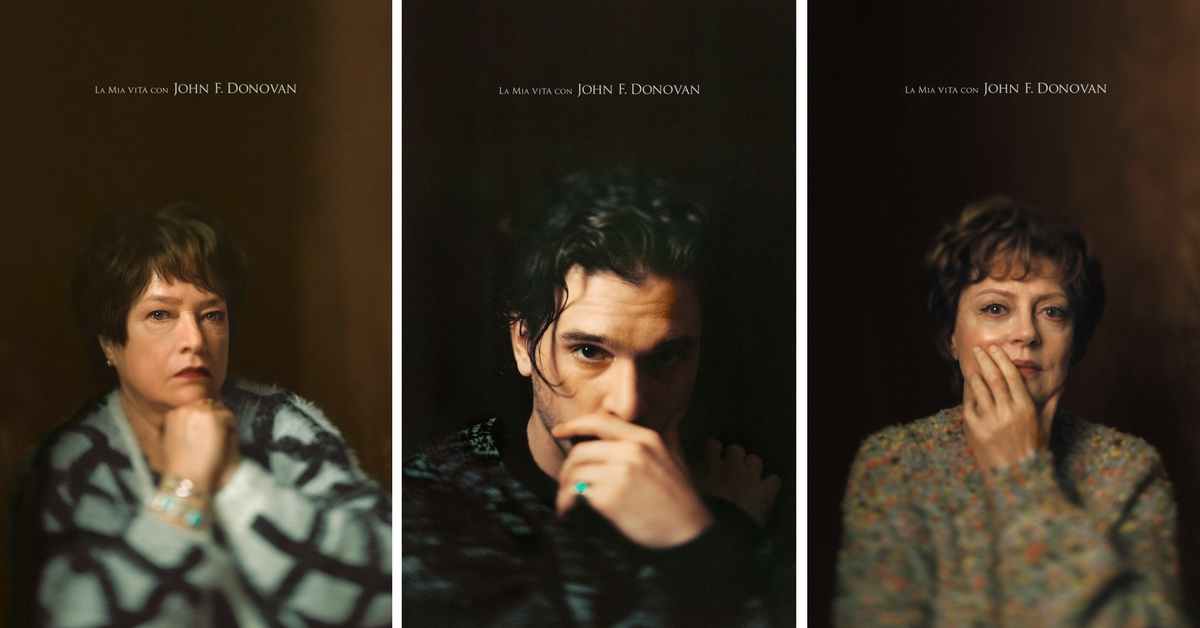 Nella sua prima opera Hollywoodiana Dolan dirige un ensamble di attori incredibili come Susan Sarandon, Natalie Portman, Kathy Bates e Michael Gambon.
Fino ad arrivare a Kit Harington, a cui la parte di John sembra cucita addosso: perfettamente in parte in un ruolo lontano anni luce da ciò a cui siamo abituati. Perfettamente a suo agio nell'interpretare un giovane attore all'apice del successo che fatica a settare i limiti tra la sua immagine pubblica e la sua vita privata (qualcosa che Harington ha sperimentato in prima persona).
Ma la vera stella è il giovanissimo Jacob Tremblay nel ruolo di Rupert da bambino, talmente bravo, talmente espressivo da mettere a disagio; intensissimo nelle sue scene con Natalie Portman. Insieme mettono in scena un rapporto madre-figlio complesso e commovente che può essere riassunto in un inseguimento sotto la pioggia di Londra sulle note di Stand by me, cantata da Florence + The Machine.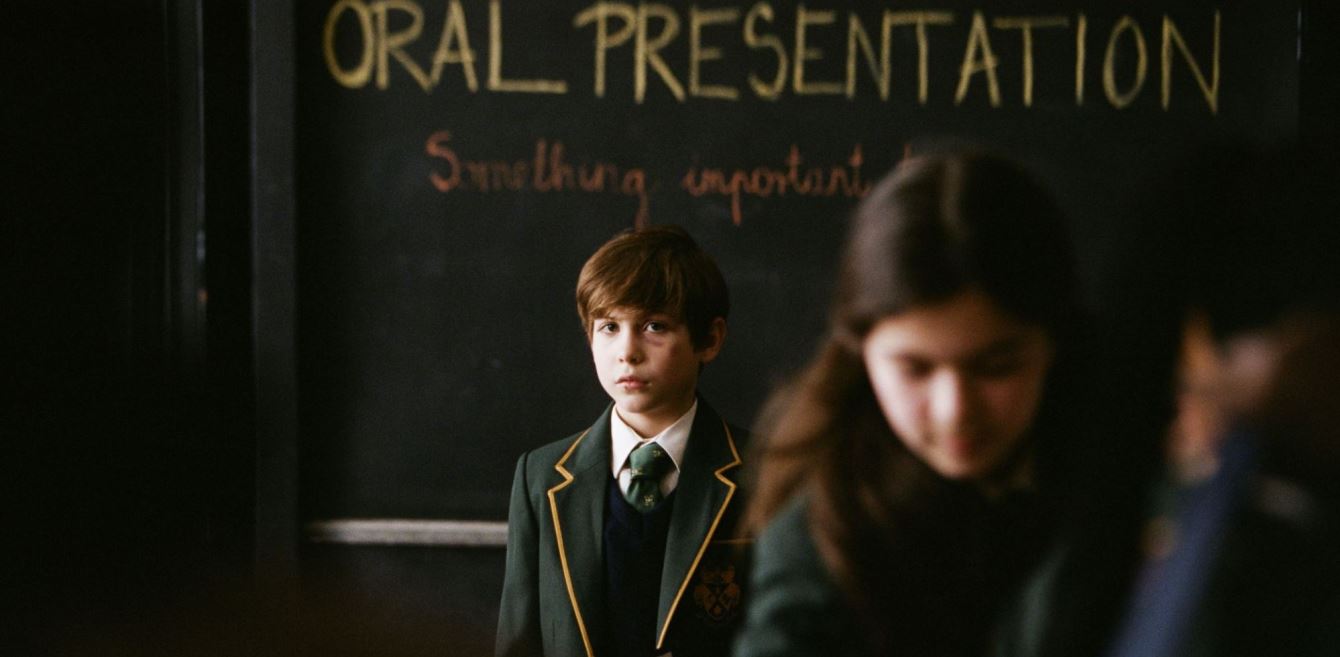 C'è poi la musica, sempre protagonista nei film di Dolan e parte integrante della vita dei personaggi:
John che alza il volume dell'autoradio per cantare a squarciagola Jesus of Suburbia dei Green Day o Hanging by a moment dei Lifehouse; e ancora i the Verve o Adele. Una soundtrack pop affiancata a pezzi sinfonici che scandiscono le note più tragiche del racconto.
Il film è stato fortemente criticato dopo l'anteprima mondiale al Toronto International Film Festival. Forse La mia vita con John F. Donovan non è un pugno nello stomaco come Mommy, sicuramente ha più anima di È solo la fine del mondo. Forse non ci troviamo davanti al miglior Dolan, ma l'urgenza narrativa è tangibile e, citando chi era in sala con me, "ad avercene di film brutti come questo".
Trovatemelo un regista che riesce a costruire in una scena un film nel film, trovatemi uno che usa in maniera così sapiente la macchina da presa e il punto di vista, uno che usa la musica diegetica come fa Dolan. Trovatemelo.
Ma torniamo a Praga, a Rupert, ormai adulto, che racconta ad Audrey chi era John F. Donovan. A chi interessa? Gli chiede Audrey. Interessa ai media che invadevano la sua vita senza dargli tregua, ai fan che ossessivamente di quella vita si cibavano ingordi. Interessa a Rupert che quell'anima l'aveva capita e ci si era specchiato.
"Caro Rupert […] nessuno potrà capire quest'amicizia. Finchè non gliela racconterai tu".
TAGS: