In questa top ten troverete il senso della nostra passione, che è quello di aver creato un grande contenitore in cui tutti si possano sentire a casa, trovando le recensioni e i suggerimenti degli artisti che più amano.
L'annus horribilis sta finalmente volgendo al termine. È stata dura: abbiamo provato sgomento e solitudine, abbiamo sofferto, abbiamo pianto, abbiamo visto i nostri concittadini ammalarsi e morire, siamo stati catapultati in una realtà distopica, da film. Ma abbiamo resistito, ognuno cercando dentro di se risorse che forse non pensava nemmeno di possedere. La musica, nostra fedele compagnia, ci ha tenuto compagnia, amplificando le emozioni, certo, ma anche regalandoci momenti sereni e sorrisi, quando, là fuori, la situazione precipitava, giorno dopo giorno.
Un anno musicale strano, con un andamento discontinuo, che ha visto i mesi del lockdown poveri di uscite, e l'ultima parte del 2020, invece, ricca di nuovi dischi, in un susseguirsi di pubblicazioni, a cui non è stato facile stare dietro. Nonostante tutto quello che è successo, o forse proprio in virtù di un clima da ultima spiaggia, che ha stimolato i sensi degli artisti e degli ascoltatori, mai anno è parso così ricco di album meravigliosi. Non è stato agevole, quindi, mettere in piedi una top ten che premiasse il meglio, e il risultato finale, seppur soddisfacente, ha portato necessariamente l'esclusione di pubblicazioni che non avrebbero sfigurato nelle prime piazze della nostra classifica.
Una classifica, questa, che rispecchia le diverse anime che compongono Loudd, un magazine che è stato concepito e organizzato, fin dal primo giorno, in modo che potesse incontrare i gusti del maggior numero possibile di lettori e ascoltatori. In questa top ten troverete, dunque, il senso della nostra passione, che è quello di aver creato un grande contenitore in cui tutti si possano sentire a casa, trovando le recensioni e i suggerimenti degli artisti che più amano.
Ecco allora che all'interno di queste nostre scelte troverete il post punk nelle sue diverse accezioni (quasi un plebiscito per i Fontaines Dc, ma anche Idles, Protomartyr e Bambara), uno dei dischi più belli degli ultimi decenni dell'amato Dylan, il ritorno al rock dell'immarcescibile Boss, il mainstream di una ispiratissima Taylor Swift, e anche due artisti nostrani, la canzone d'autore di Samuele Bersani e il coraggioso e intenso esordio di Alessandro Rocca.
Lo spettro delle nostre scelte, poi, si fa ancora più ampio, con riguardo alle singole scelte dei nostri redattori, in cui troverete veramente di tutto: dall'americana al rock, dall'elettronica al pop, dal blues all'heavy metal.
Come dicevo poc'anzi, dispiace aver lasciato fuori dischi che avrebbero meritato di trovarsi fra le prime piazze di questa nostra top ten: Chris Stapleton, The Apartments, Jason Isbell, Shemekia Copeland, Ac/Dc, Lydia Loveless, Nothing But Thieves, Flaming Lips, Fantastic Negrito, Margo Price, Alanis Morissette, Boston Manor, Dream Syndicate, Morrissey, Pearl Jam, Smoke Faires, Bob Mould, Green Day, Deftones, Ulver, Lamb Of God, Giorgio Canali, Bonetti, Ros Gos e Perturbazione, solo per citarne qualcuno.
Chiudiamo, dunque, questo sventurato 2020, con tanta sofferenza, ma anche con un bagaglio pieno di grande musica, con tanti splendidi album che sono stati la colonna sonora e il lenimento dei giorni tristi che abbiamo vissuto. La speranza, ovviamente, è che il nuovo anno ci restituisca la normalità, la gioia di stare insieme, di condividere la musica e i concerti, di poter abbracciare senza più paura le persone che amiamo. Un augurio di Buon Natale e Felice Anno Nuovo a tutti i nostri redattori (anche, ovviamente, a coloro che si occupano di cinema, libri e radio) e, soprattutto, voi tutti che, ogni giorno, con la vostra passione, rendete il nostro/vostro magazine un bellissimo luogo in cui sognare un mondo diverso.
E ora non vi resta che cliccare sull'immagine qui sotto per accedere alle classifiche.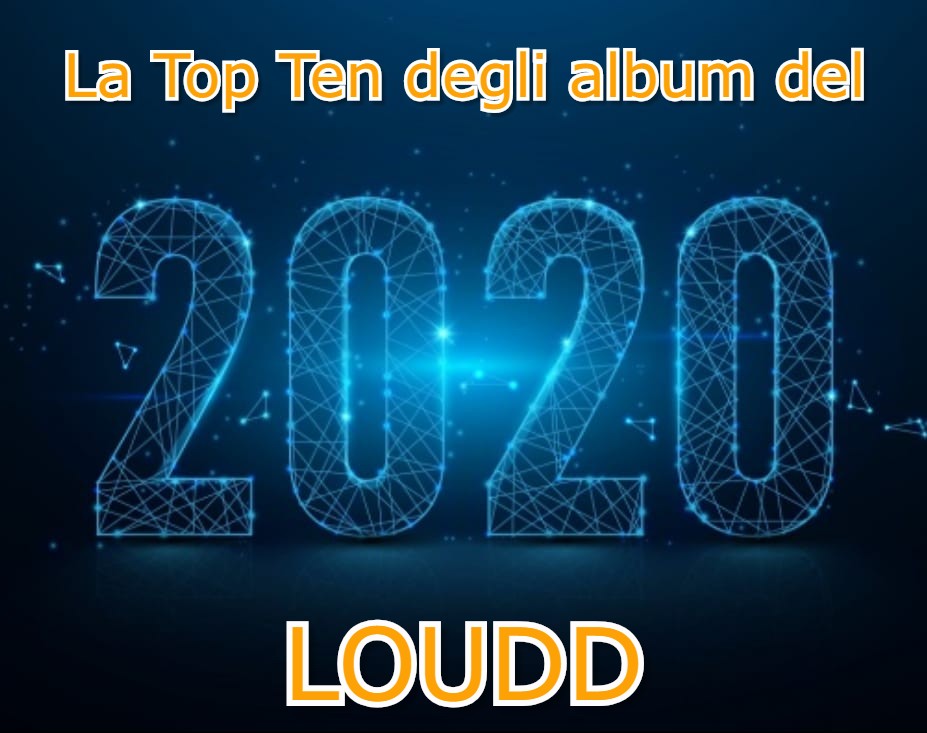 TAGS: