Le Marina: "Libera", l'EP d'esordio della songwriter future trip hop, esce oggi per The Sound Of Everything UK. Guarda il video di "Say It Sad"
Le Marina è una songwriter dalla doppia personalità. O meglio, Le Marina è un duo immaginario composto dalle versioni speculari della medesima artista, Marina appunto, nata non a caso sotto il segno dei Gemelli. Ecco perché, nonostante sia una solista, l'articolo che ne precede il nome è declinato al plurale.
Doppi sono anche i suoi riferimenti geografici. Originaria di un piccolo paese in provincia di Firenze, cresciuta nella campagna toscana, Marina ha trascorso la maggior parte della sua infanzia disegnando e costruendo case sugli alberi. La musica, però, è divenuta ben presto la sua passione principale, spingendola a scrivere poesie e testi, dopodiché a comporre, cantare e suonare canzoni. La musica, per lei, è un percorso alla scoperta di se stessa, un percorso di guarigione a volte fluido, a volte doloroso e intricato. Nel 2012 Marina si è trasferita a Londra, dove ha affinato le sue tecniche di produzione musicale, si è esibita in vari club e festival e la sua ricerca artistica e introspettiva è sbocciata finalmente nel progetto Le Marina.
Libera è il suo EP d'esordio, in uscita oggi 8 maggio 2020 per l'etichetta inglese The Sound Of Everything UK che in passato ha già pubblicato i suoi precedenti singoli. Il legame con l'agenzia toscana di management e booking Wild Elsa, avviato nel 2018, le ha invece permesso di riconnettersi alle sue radici e tornare on stage in Italia.
Il sound minimale di Le Marina è stato definito future trip hop, influenzato dalla storica scena di Bristol capitana dai Massive Attack e in parallelo affine al nu-R&B contemporaneo di FKA twigs o all'electro-songwriting intimista di Tirzah. Un sound bipolare, che sa essere tanto romantico quanto macabro, a seconda del punto di vista, e che in Libera si sviluppa in sei brani in coerente successione fra loro, dall'intrigante intro I Found A VHS all'ombrosa sinuosità di Say It Sad, I'll Never Love You e Dead End. Sino alle sperimentazioni di Trauma e alla catartica chiusura di You Decide.
Libera è stato realizzato interamente a Londra, in inglese, assecondando dunque un sound di chiara matrice British, eppure il suo titolo è in lingua italiana: "Ho scelto di intitolare il mio EP Libera, nonostante risieda nel Regno Unito da otto anni, perché il mio processo di liberazione è iniziato proprio in Italia, culminato nella decisione di lasciarla per andare all'estero". Le Marina ha fatto tutto in completa autonomia, dividendosi tra musica e videoclip DIY, girati e montati in prima persona. I temi affrontati nell'EP sono quelli del disagio psichico, della depressione e della solitudine che si prova a vivere improvvisamente in una grande città cosmopolita per inseguire un sogno.
"Ho lavorato da sola, sfidando di continuo le mie abilità. Volevo che, attraverso la sfera sonora e quella visiva, l'ascoltatore potesse calarsi nella mia personale 'seduta di terapia', riconoscendosi a suo piacimento nei miei momenti difficili. Il lavoro, infatti, è iniziato con una sorta di auto-analisi, nel silenzio del mio isolamento. I sei brani sono altrettanti passi verso la conquista della mia libertà, a lungo desiderata. Ciascuno di essi ha preso forma a partire dal testo e a ciascuno di essi ho dedicato molta cura. Volevo che il messaggio risultasse diretto ma non scontato. Gli arrangiamenti e la produzione sono arrivati di conseguenza, tra sintetizzatori, beat avveniristici e sample registrati in giro per Londra. Se dovessi descrivere il mio EP, direi che è brutalmente onesto. È depressione che si trasforma in parole, è ansia che muta in suoni". Yin e yang, due facce di un'unica medaglia.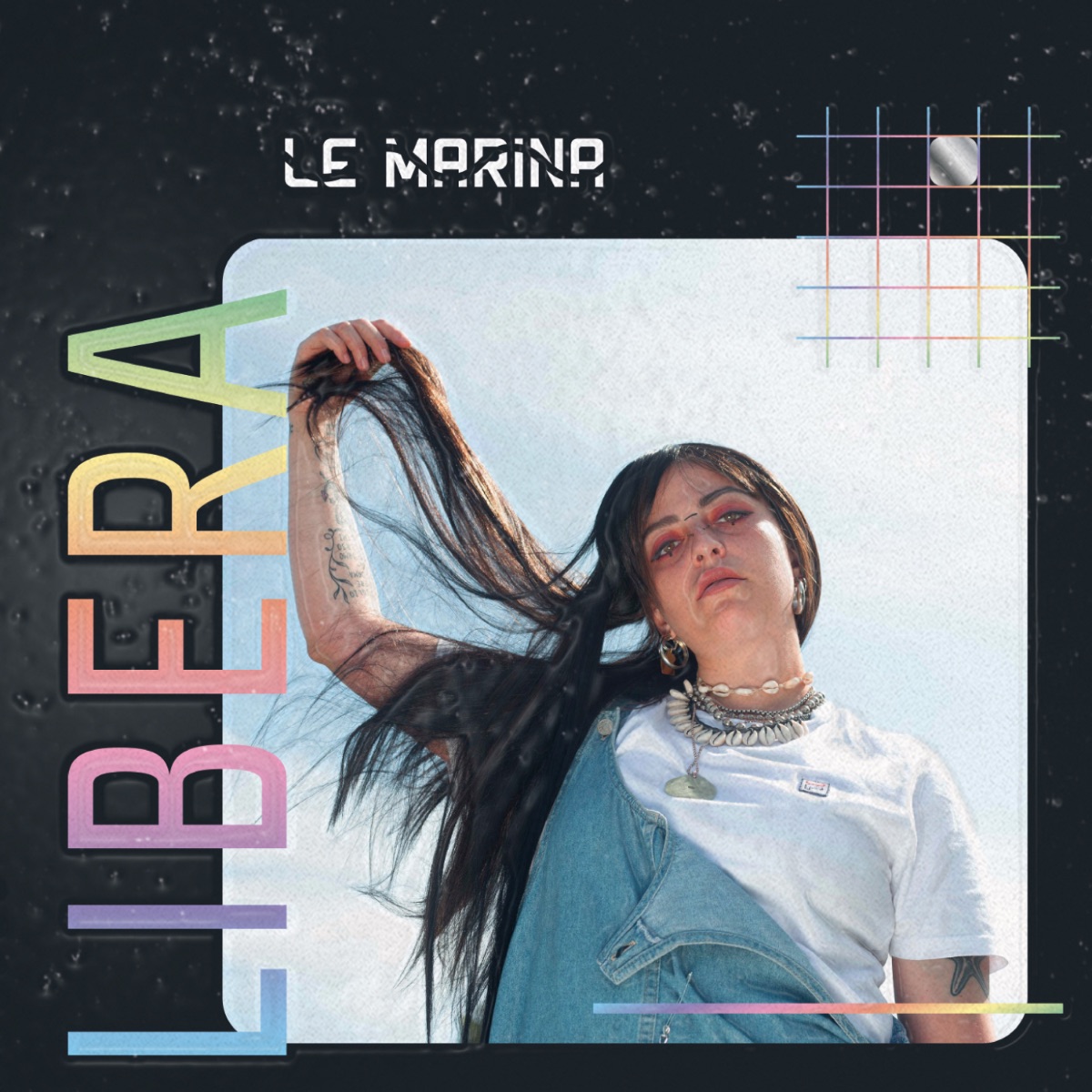 TAGS: