JULIEN BAKER annuncia il nuovo album LITTLE OBLIVIONS, in uscita il 26 febbraio su Matador Records. Guarda il video per il primo singolo "FAITH HEALER".
Julien Baker annuncia il terzo album Little Oblivions in uscita il 26 febbraio su Matador e presenta il singolo "Faith Healer" primo assaggio delle nuove sfumature musicali e del contagioso spirito di intraprendenza che troveremo in Little Oblivions. Il nuovo album rappresenta un vero e proprio cambiamento rispetto ai precedenti lavori di Baker più intimi e riservati. Guarda il video diretto da Daniel Henry QUI. Sotto è possibile leggere un saggio sull'album scritto dal poeta, autore e critico Hanif Abdurraqib (Go Ahead In The Rain, They Can't Kill Us Until They Kill Us, A Fortune For Your Disaster).
"Penso che Faith Healer sia un brano sui vizi, sui modi più ovvi e più insidiosi con cui si manifestano nell'esperienza umana." afferma Baker. "Ho iniziato a scrivere questo brano 2 anni fa e si è rivelato sin da subito un'osservazione letterale della dipendenza. Avevo solo le prime strofe, che parlano di un confronto candido della dissonanza cognitiva che una persona sente quando ha difficoltà con l'abuso di sostanze – la prova schiacciante che questa sostanza ti fa del male, e il desiderio controintuitivo ma molto reale per il sollievo che fornisce. Quando tornai sul brano iniziai a pensare alle similitudini tra l'evasione causata dalle sostanze stupefacenti e altri tipi di evasione che hanno occupato uno spazio simile nella mia mente, anche se meno facilmente identificabili.
Ci sono così tanti canali e comportamenti che utilizziamo per placare il disagio malsano che esiste al di fuori della definizione formale di dipendenza. Io (e molte altre persone) siamo portate a pensare che chiunque – un opinionista politico, un predicatore, uno spacciatore, un guaritore energetico - quando promettono una guarigione, in realtà nonostante l'intenzione sia genuina, potrebbero effettivamente impedire la guarigione."
Little Oblivions è stato registrato nella città natale di Baker Memphis, Tennessee tra il dicembre 2019 e il gennaio 2020, da Calvin Lauber con il mixing a cura di Craig Silvey (The National, Florence & the Machine, Arcade Fire). Il suo stile unico alla chitarra e al piano è qui arricchito da nuove trame di basso, batteria, synth, banjo e mandolino, con la quasi totalità degli strumenti suonati da Baker. L'album unisce fatti autobiografici decisi con esperienze assimilate e osservazioni sugli ultimi anni, portando ad un nuovo livello la capacità di Baker di raccontare storie galvanizzanti.
Little Oblivions è il seguito di Turn Out The Lights uscito nel 2017 su Matador. The New York Times ha scritto che l'album è "il lavoro di una cantautrice che ha trovato il favore di un pubblico internazionale (…), il raro secondo album, nonostante la nuova autoconsapevolezza, va oltre ad un debutto autentico per raggiungere risultati più grandi, con la passione ancora intatta." Il Sunday Times ha affermato, "il mix di voci distaccate, arrangiamenti lussureggianti e autopsie a nudo sull'amore, la perdita, le disfunzioni e l'accettazione è devastante." Baker si è esibita al Late Show with Stephen Colbert e al CBS This Morning.
Nel 2018 Baker, insieme a Phoebe Bridgers e Lucy Dacus, fondò il progetto boygenius con cui realizzarono l'omonimo EP e un tour nordamericano. Il progetto ha messo in evidenza la carriera di un'artista parte di una generazione promettente che sta definendo un'era.
Performer intensa e immersiva, i suoi concerti sono stati descritti dal The New Yorker come "… calmi e reverenziali. L'unico suono che senti tra i brani è quello delle sue dita che accordano la chitarra elettrica, bisbigli sparsi tra amici e il fruscio mentre la folla aspetta pazientemente che Baker torni a strimpellare."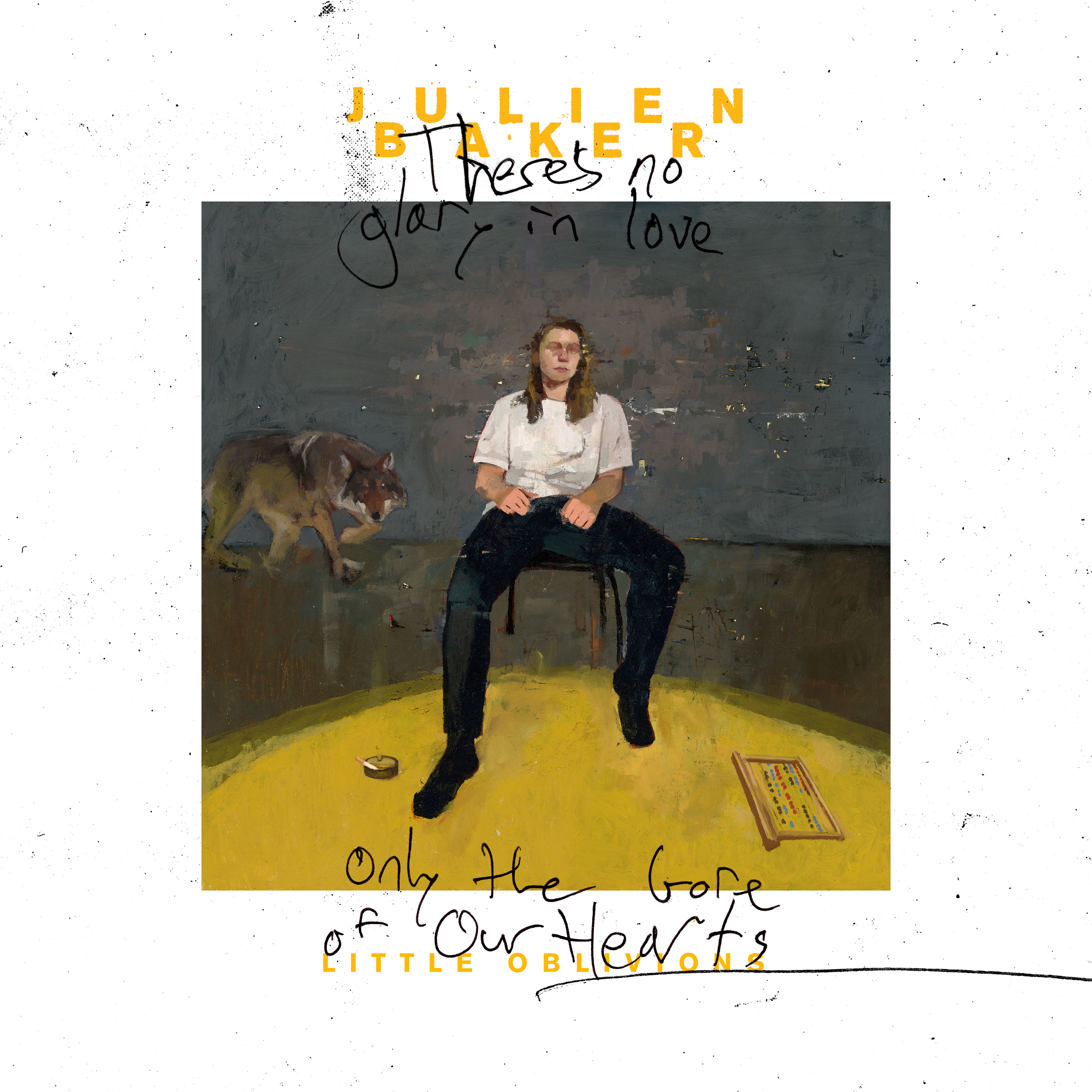 TAGS: