AMYL AND THE SNIFFERS annunciano il 7" LIVE AT THE CROXTON, in uscita il 01 maggio su Rough Trade Records. Due le date in Italia (leggi l'articolo per i dettagli). Guarda il video live per "CONTROL".
La band australiana Amyl and The Sniffers annuncia il 7" Live At The Croxton, la versione live di tre dei più amati brani della band, in uscita il 01 maggio. Registrato lo scorso autunno nel loro locale preferito di Melbourne, il 7" contiene i brani "Control", "Gacked On Anger" e "Shake Ya", tratti dal loro album di debutto Amyl and The Sniffers disponibile ora su Rough Trade Records.
Tra la primavera e l'estate di quest'anno Amyl and The Sniffers saranno in tour in tutto il mondo. Passeranno dall'Italia per due imperdibili date: il 10 giugno all'Ippodromo Snai San Siro di Milano e l'11 al Firenze Rocks. Per entrambe le date faranno da supporto ai Green Day.
Amyl and The Sniffers hanno avuto un 2019 incredibile con la pubblicazione del loro album di debutto omonimo su Rough Trade Records. L'album è stato acclamato da Rolling Stone che li ha nominati "Band to Watch" e NME che ha scritto "la band più incredibile dal vivo in questo momento su tutto il pianeta." La band ha mostrato il proprio lato glam-punk nei video per "Some Mutts (Can't Be Muzzled)" e "Got You," ed è stata scelta d Gucci per le sfilate e per una campagna cartacea. Amyl and The Sniffers si sono esibiti a numerosi festival come Glastonbury, Primavera, Roskilde, e All Points East, per poi suonare "Monsoon Rock" al Later... With Jools Holland. Amyl and The Sniffers sono stati nominato nella categoria Best Rock Album ai prestigiosi premi australiani ARIA Music Awards.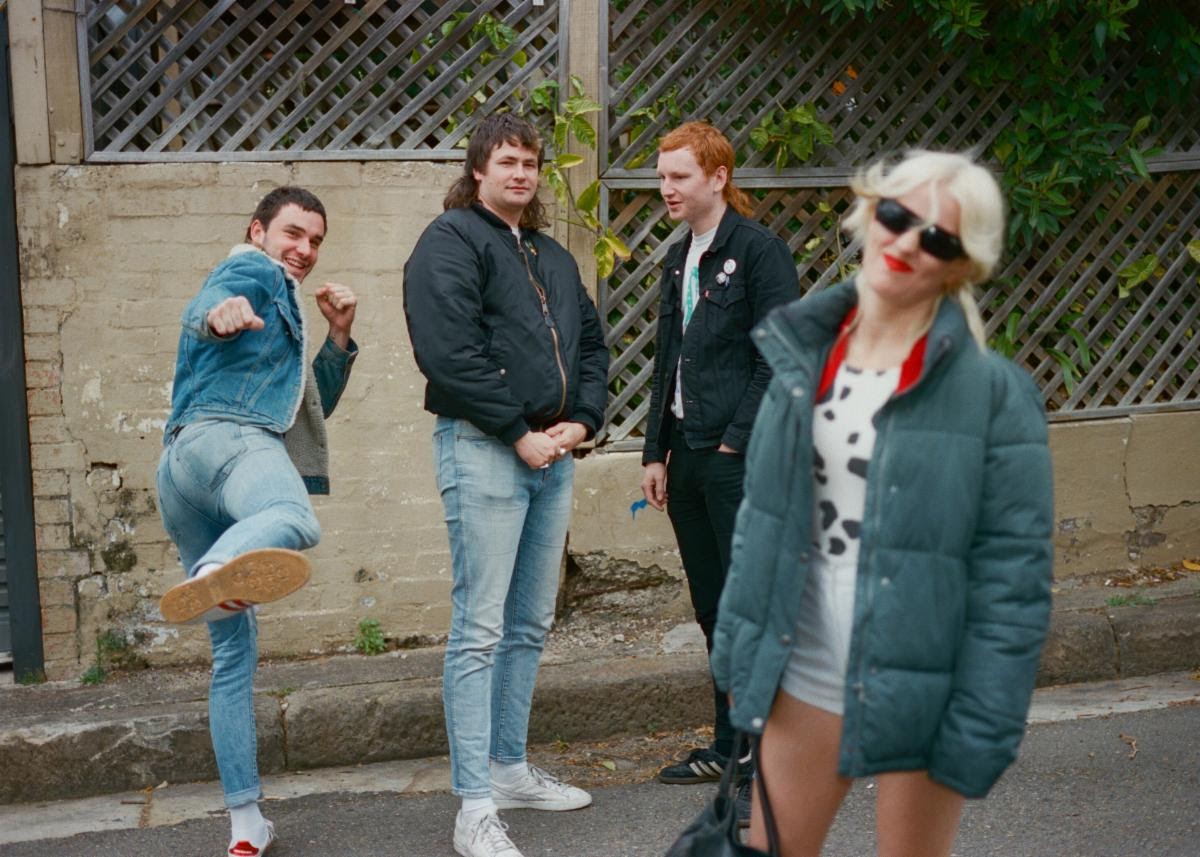 Amyl and The Sniffers provengono dalla scena underground di Melbourne. Conosciuti per i loro spettacoli caotici e potenti, Dec Martens (chitarra), Bryce Wilson (batteria) and Gus Romer (basso) sfondano le barriere del suono con i loro ritmi vertiginosi, mentre Amyl, una sorta di fuoco d'artificio umano, infuoca il palco – un viaggio esilarante che lascia i fan coperti di sangue, sudore e saliva.
Amyl and The Sniffers hanno autoprodotto due EP prima di firmare con la Fightless Records (etichetta dei King Gizzard and The Lizard Wizard) in Australia. Dopodichè la band firmò con la Rough Trade Records (ATO per il Nord America) – la prima band australiana a firmare con Rough Trade dopo i The Go-Betweens.
La band fece successo al The Great Escape e suonò al SXSW, Primavera, Glastonbury, Roskilde e All Points East. Si sono esibiti anche al Later...with Jools Holland.
Pubblicato nel maggio 2019, l'album di debutto omonimo ha fatto guadagnare alla band un posto nella playlist di BBC1 e numerose incredibili recensioni in tutto il mondo. In Australia Amyl and The Sniffers è stato Album of the Week su Double J, 3RRR e FBi radio, e ha raggiunto il primo posto nella Australian vinyl chart, è stato nominato agli ARIA come Best Rock Album. In tutto il mondo, l'album è stato apprezzato da Thrasher, MOJO, The Guardian, Vogue, Vice e Flaunt.
Dall'alta moda alle webzine dirty punk, la band continua ad andare oltre ogni limite, fregandosene di tutto e conquistando nuovi fan in tutto il mondo.
TAGS: