Nata nel 1942, Meredith Monk è una compositrice, cantante, regista, coreografa e filmmaker americana. Realizza film, installazioni, opere liriche e musico-teatrali. Celebrata a livello internazionale, il suo lavoro è stato presentato nelle principali sedi di tutto il mondo. Nel 1968, a San Francisco, ha incontrato Bruce Nauman, con cui ha instaurato un rapporto artistico e di amicizia che dura tuttora. Negli ultimi sessant'anni Meredith Monk ha ricevuto numerosi premi e onorificenze, tra cui una borsa di studio MacArthur, l'investitura a Chevalier de l'Ordre des Arts et des Lettres della Repubblica Francese, l'inserimento nell'American Academy of Arts and Letters, il Premio Dorothy e Lillian Gish e la National Medal of Arts. La sua musica si può trovare anche in film di registi come Terrence Malick, Jean-Luc Godard, David Byrne e i fratelli Coen.
Attualmente Meredith Monk sta sviluppando Indra's Net, la terza parte di una trilogia di opere musico-teatrali che esplorano il nostro rapporto interdipendente con la natura, dopo gli acclamati On Behalf of Nature (2013) e Cellular Songs (2018).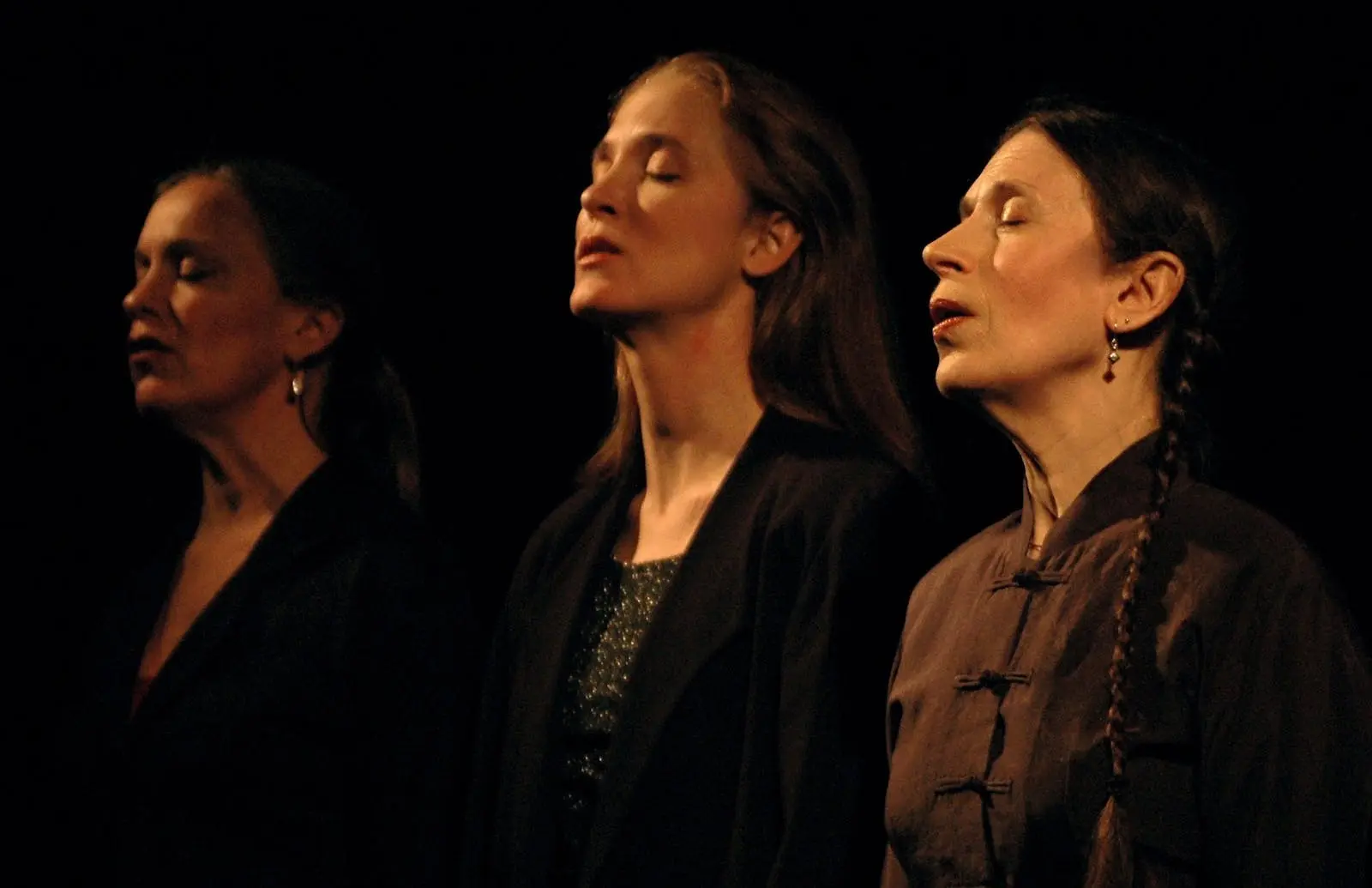 Per chi rimanesse affascinato dall'esperienza e volesse approfondire, il giorno successivo potrà partecipare a:
Meredith Monk in conversazione con Andrea Lissoni
19 febbraio 2023, ore 21.00
Ingresso gratuito previa prenotazione obbligatoria (fino a esaurimento posti)
In occasione della mostra di Bruce Nauman Neons Corridors Rooms presso Pirelli HangarBicocca, dopo il concerto in Triennale Meredith Monk è protagonista di una conversazione con Andrea Lissoni, direttore dell'Haus der Kunst di Monaco di Baviera, dove a novembre 2023 sarà inaugurata la retrospettiva Meredith Monk. Calling. Il dialogo si svilupperà attorno al pionieristico uso della voce di Monk e alla natura multidisciplinare del suo lavoro e di quello di Nauman, che collabora con l'artista dal 1968.