LINA MAXINE annuncia il suo EP di debutto "MIND GAMES", fuori il 20 aprile. Disponibile ora il nuovo singolo "SHALL WE?".
Lina Maxine annuncia il suo EP di debutto "MIND GAMES", fuori il 20 Aprile – composto da sei tracce, l'EP esplora i temi come l'autostima, l'amore e la vendetta. Il processo di scrittura e composizione, ha rappresentato una sorta di intervento cognitivo per Lina, in un periodo in cui il mondo sembrava cadere a pezzi. Con "MIND GAMES", Lina vuole inoltre sottolineare il potere della musica, che può fungere da strumento per guarire e unire le persone.

Insieme all'annuncio dell'EP, Lina ha pubblicato il secondo singolo "SHALL WE?", disponibile ora su tutte le piattaforme.
Su "Shall We?" Lina racconta: "Questa è stata la prima canzone che ho scritto e ha un significato a me molto caro: si tratta di fare un salto di fede. Mi sono ricordata di aver chiesto una volta a qualcuno a cui tenevo di fare spontaneamente un viaggio lontano dalla realtà quotidiana. 'SHALL WE?' invita l'ascoltatore in un viaggio sognante e romantico in uno spazio musicale paradisiaco dove tutto è possibile".

L'annuncio di "MIND GAMES" e la pubblicazione di "SHALL WE?", arriva a caldo dopo il precedente singolo, "MANGO". Il video, che è stato diretto da Roisino (Sody, GIRLI), ha quasi raggiunto le 100 mila visualizzazioni su YouTube.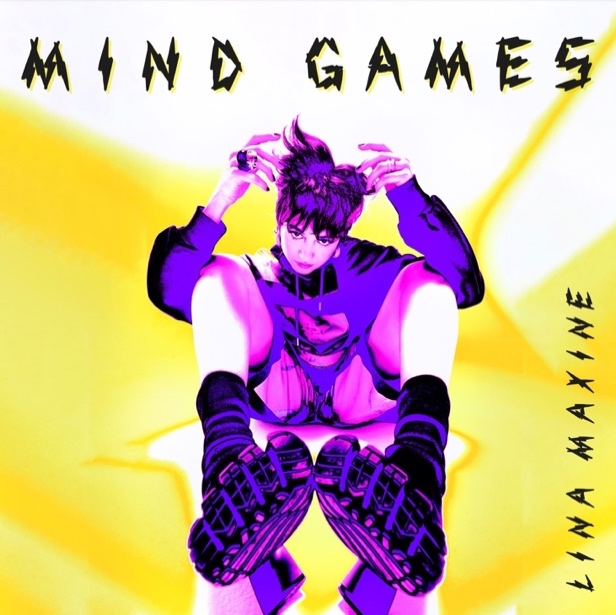 BIOGRAFIA.
Lina ha fatto il suo atteso debutto dal vivo a New York City l'anno scorso, al The Cutting Room, Per poi suonare in uno show tutto esaurito all'iconico The Bedford di Balham, a Londra, pochi giorni dopo.

Nel corso del tempo Lina ha partecipato a numerosi showcase di canto e concorsi nazionali ed è diventata la cantante principale di una jazz band nella famosa Brown University, parte della Ivy League delle Università statunitensi, dove si è laureata in neuroscienze. Lina ha poi continuato a studiare, guadagnarsi un Master in neurobiologia alla prestigiosa Università di Oxford, tutto nel mentre affinava il suo mestiere: scrivere, produrre, mixare e suonare il basso.

Lina ora produce e collabora con professionisti del settore nei Tileyard Studios di Londra e continua a trarre ispirazione dalla scienza, in particolare dal cervello e dai suoi molti misteri. Le passioni di Lina vanno oltre la semplice musica: è una sostenitrice della salute mentale e si sforza di amplificare le voci delle comunità scientifiche e mediche attraverso la sua piattaforma.