The Snuts, stella nascente del British Indie Rock, pubblicano oggi venerdì 13 marzo il loro EP di debutto dal titolo "Mixtape EP" su etichetta Parlophone Records. Nell'EP anche il nuovo singolo autoprodotto "Don't Forget It (Punk)".
Registato a LA con Inflo (Karen O / Danger Mouse, Michael Kiwanuka, Little Simz) e Tony Hoffer (Beck, Goldfrapp, M83), "Mixtape EP" contiene la hit "Fatboy Slim", l'esplosivo inno "All Your Friends", l'incredibile brano indie "Coffee & Cigarettes", la trascinante "Don't Forget It (Punk)" e la struggente "Boardwalk", che mostra il lato più vulnerabile del songwriting di Jack e il suono più profondo della band.
Protagonisti di un'ascesa sensazionale, iniziata con la pubblicazione del singolo "Juan Belmonte", The Snuts hanno riscosso un incredibile successo in tutto il Regno Unito, successo avvalorato anche dal supporto della stampa specializzata e delle più famose emittenti radiofoniche nazionali (come BBC 6 Music, Radio 1, Radio X, Absolute Radio, Independent, Clash, Notion, Far Out Magazine e Dork Magazine).
Clicca sulla copertina per ascoltare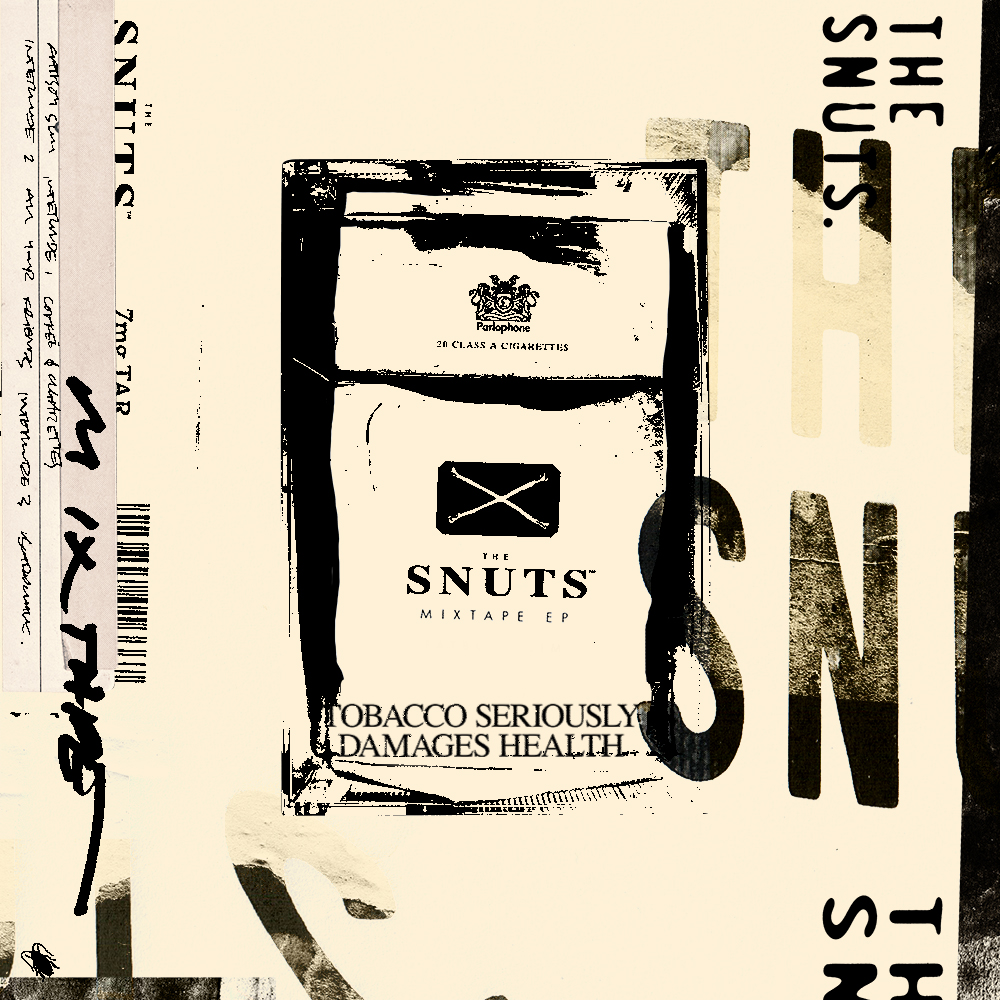 TAGS: