"Monochromatic" è l'EP d'esordio dei romani Milano 84, un compendio dei primi anni di attività della band, in uscita il 25 giugno per Lost Generation Records.
In "Monochromatic" ci sono tutte le sfumature della loro musica, i sei brani di questo EP definiscono stile e influenze: "Milano, l'amore" è il brano che tutti gli appassionati degli 80's non sapevano di volere: romantica, elegante ma con i bpm che fanno sudare; "Fanatic" prende l'italo disco e la trasporta nel futuro; echi new wave caratterizzano "Suspiria On TV"; "Awesome" accende di tinte solari il sound di Milano 84; "Play" flirta con l'elegante synth pop italiano e suggestioni cinematiche; "Lola", infine, è un omaggio ai Krisma e al segno che la loro musica e la loro creatività ha lasciato.

A impreziosire l'EP le voci di Killme Alice ("Milano, l'amore"), Vanessa Elly ("Fanatic"), Laura Serra ("Play"), Eleonora Cardellini ("Suspiria On TV") ed Eugene ("Lola"); Gianluca Divirgilio (Arctic Plateau) suona le chitarre in "Suspiria On TV".

"Monochromatic" esce in un'edizione limitata in vinile accompagnato da un cd con delle tracce bonus. Tre inediti, "Milano 84", "Replay" e "The Lie", quest'ultima con il tocco unico di Fabio Liberatori (Dalla, Stadio); e sei remix firmati dai dj/produttori Diego Burroni, Daniel Seven, La Tosa e Vincenzo Salvia (il suo brano "Italian Gigolo" è nella colonna sonora di "Stranger Things").

"Monochromatic" esce il 25 giugno 2021 per Lost Generation Records con la distribuzione di Bordello a Parigi, etichetta/negozio/distributore specializzato in italo-disco.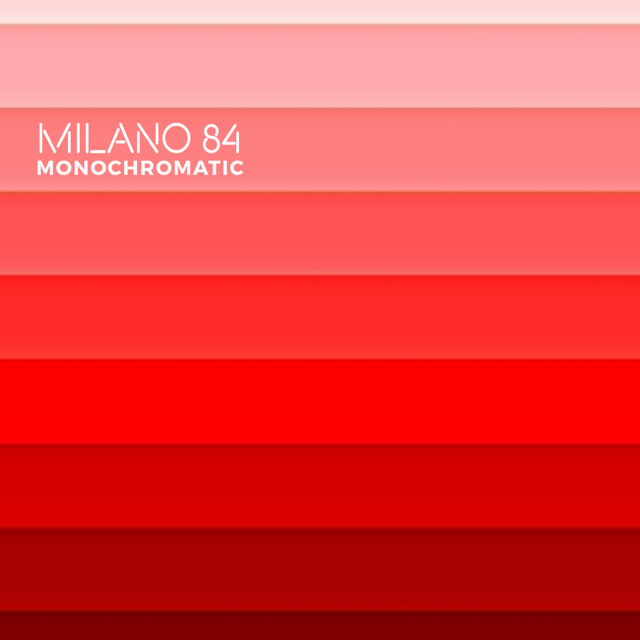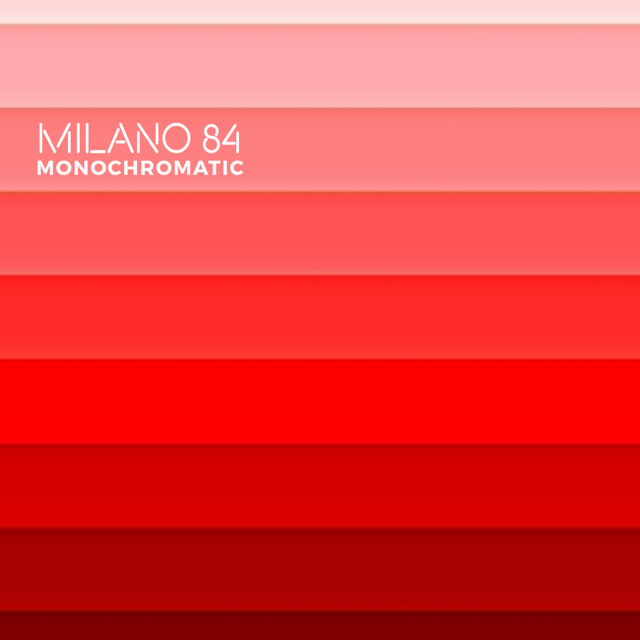 Monochromatic EP
01. Fanatic feat. Vanessa Elly
02. Suspiria On TV feat. Eleonora Cardellino e Arctic Plateau
03. Awesome feat. Killme Alice
04. Play feat. Laura Serra
05. Milano, l'amore feat. Killme Alice
06. Lola feat. Eugene
Unreleased
07. Milano 84 feat. Alice Silvestrini
08. The Lie feat. Laura Serra e Fabio Liberatori
09. Replay feat. Alice Silvestrini
Remixed
10. Fanatic (Super Italo Version)
11. Suspiria On TV (Diego Burrioni Remix)
12. Awesome (Daniel Seven Remix)
13. The Lie (Diego Burroni Remix)
14. Milano, l'amore (La Tosa Remix)
15. Milano 84 (Vincenzo Salvia Remix)
06. Milano 84 (Reprise)
I Milano 84 sono Fabio Fraschini (bassista, session man e produttore, ha lavorato con Daniele Groff, Valeria Rossi, Arctic Plateau, Novembre, Zero Assoluto, Il Volo, Marina Rei) e Fabio Di Ranno (sceneggiatore e story editor di serie come "I Cesaroni", nonché autore e produttore di brani per serie e cartoni animati); con il progetto Milano 84 sviluppano un concept che nasce dal desiderio di manipolare il pop degli anni '80 per accompagnarlo nel futuro e vedere l'effetto che fa.
TAGS: