THE WORD ALIVE annunciano il nuovo album MONOMANIA, in uscita il 21 febbraio su Fearless Records. Guarda il video della title-track.
The Word Alive - Telle Smith (voce), Tony Pizzuti (chitarra, voce) Zack Hansen (chitarra, voce) e Matt Horn (batteria) – hanno annunciato il loro nuovo album Monomania. Il disco, prodotto da Eric Ron (Panic! At The Disco, Godsmack), sarà disponibile dal 21 febbraio.
"Con Monomania volevo catturare le montagne russe emotive che attraversiamo mentre uccidiamo continuamente il nostro vero sé combattendo la 'follia' e ci chiediamo chi siamo e se tutto questo abbia un senso," dice Smith riguardo la title-track, primo assaggio dell'album. "A volte siamo disperatamente bisognosi di essere ascoltati che ci perdiamo nel tentativo di addatarci o di distinguerci. È fottutamente difficile imparare da ciò che sembra essere una dura lezione ogni volta. Non riusciamo ad essere responsabili dei nostri pensieri e delle nostre azioni e ci allontaniamo sempre di più dal nostro essere. Tutto questo lo puoi superare soltanto fidandoti di te stesso perché è l'unico modo per interrompere il ciclo."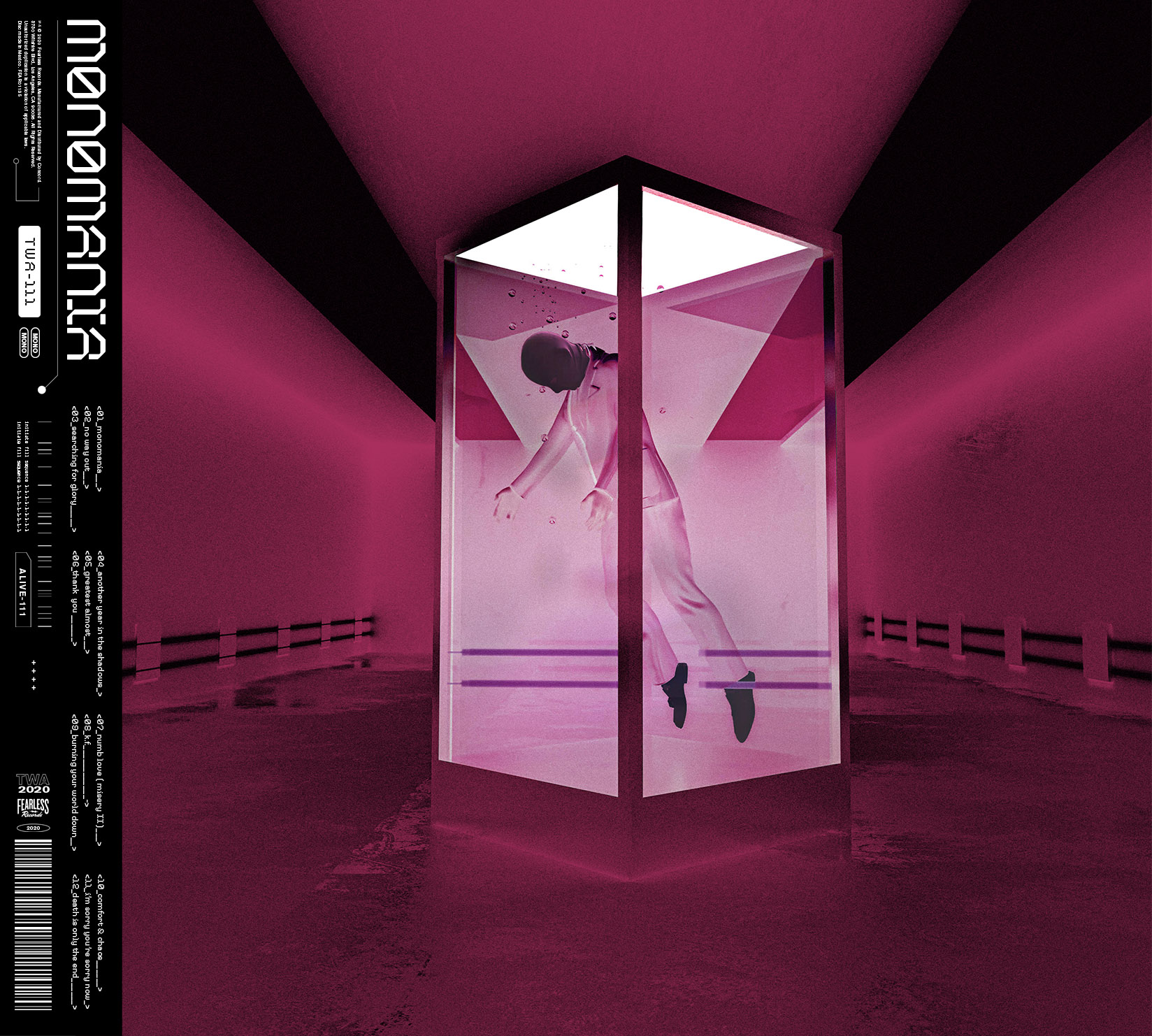 1. "MONOMANIA"
2. "NO WAY OUT"
3. "SEARCHING FOR GLORY"
4. "ANOTHER YEAR IN THE SHADOWS"
5. "GREATEST ALMOST"
6. "THANK YOU"
7. "NUMB LOVE (MISERY II)"
8. "K.F."
9. "BURNING YOUR WORLD DOWN"
10. "COMFORT & CHAOS"
11. "I'M SORRY YOU'RE SORRY NOW"
12. "DEATH IS ONLY THE END IF YOU
ASSUME THE STORY IS ABOUT YOU"
TAGS: