Oggi esce "Montana", il nuovo singolo del progetto electro pop italo americano MOUTH WATER.
Da oggi, venerdì 17 aprile, è disponibile in digital download e in streaming "Montana" (Through The Void LLC / Warner Chappel Music Italy / distribuzione Ditto Music), il nuovo singolo di "Mouth Water", progetto electro pop ideato e composto dall'autore e produttore Lawrence Fancelli con la collaborazione della DJ Elle Vegas ed estratto dall'album "Mouth Water", pubblicato lo scorso 25 ottobre. Il brano, accompagnato da un RMX, è una traccia danzereccia e funkeggiante, dal "piglio" giusto e dalle sonorità decisamente black.
LINK SPOTIFY: https://spoti.fi/2RKHNZ3
I was walking
Strange ideas running through my head
Summer sundown
How to get you in my bed
I have one day left before you leave
And I crave to satisfy my need
Lawrence Fancelli pesca dalla memoria una traccia inizialmente composta nel 2011, riadattandola alle sonorità del presente ma senza snaturarne la vena vintage revival che richiama la disco music anni '70 e l'ondata dell'electro che ha segnato il trend dei primi anni 2000. Il testo racconta di una fuga in coppia, senza lieto fine, verso un Paese tropicale.
Knocking on your window
Just about midnight
Didn't mean to scare you
I came to take you away
Running through the garden
"Montana" è stata scritta, composta e prodotta da Lawrence Fancelli, che ne ha curato anche il mix. Recording Studio: Officina Sonora del Bigallo (Bagno a Ripoli, Firenze). Hanno suonato: Lawrence Fancelli (voce, sintetizzatori, basso, tastiere e drum programming).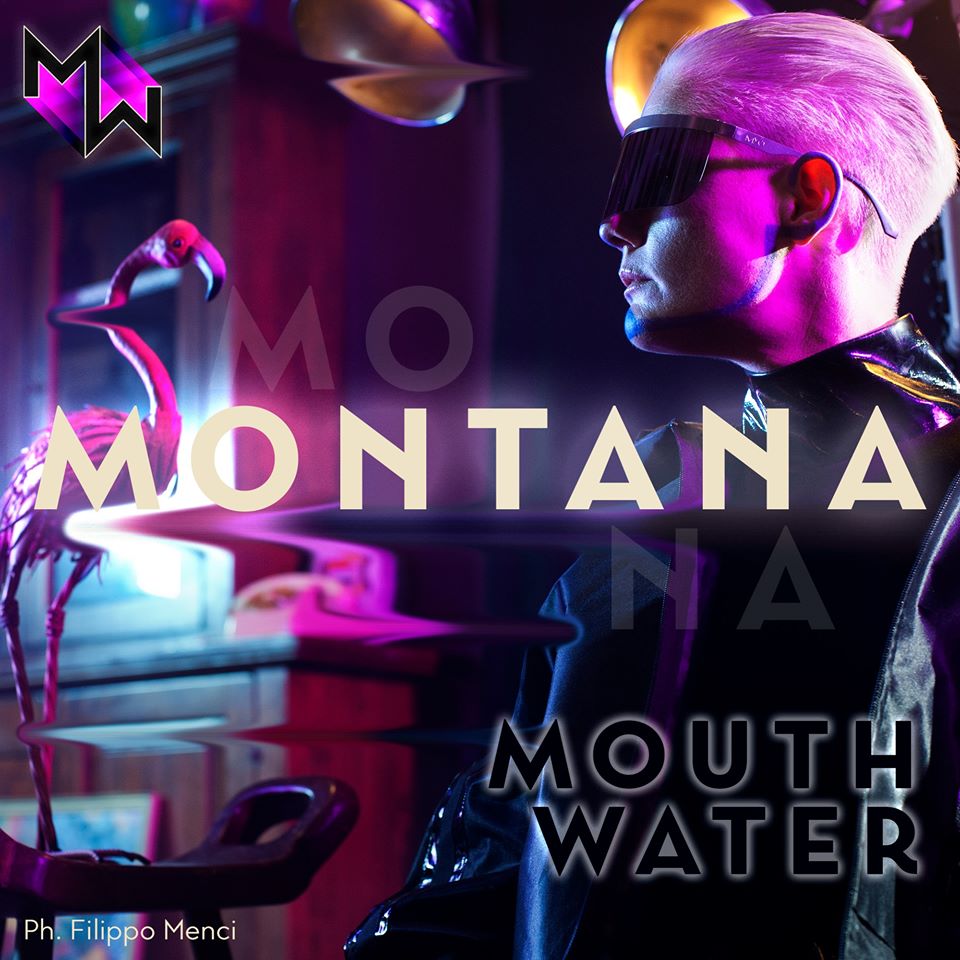 Il nucleo di Mouth Water è composto dall'autore/produttore Lawrence Fancelli, che per primo ha avuto l'idea del progetto, al quale si affianca la collaborazione della DJ Elle Vegas. Lawrence ha suonato per anni il basso negli scantinati di Brooklyn, assieme a band destinate all'oblio; parallelamente, senza sapere l'uno dell'altra, i due sviluppano le proprie capacità creative (e di produzione) dietro le quinte. Elle e Lawrence si incontrano per caso a Milano, a un concerto per pianoforte, alla fine del 2017. È un colpo di fulmine (artistico): Lawrence fa sentire ad Elle i suoi pezzi, lei li ascolta – e li accoglie – con entusiasmo. I due cominciano un'insolita quanto fruttuosa collaborazione che sfocia nell'album di debutto,atteso per il 25 ottobre. "Mouth Water" – il titolo è il nome della band – contiene dieci brani ballabili che fondono con maestria rock, house, lounge e funk, progettati per attivare i vostri sensi – dall'udito alle papille gustative – attraverso un processo di sinestesia. Provare per credere!
TAGS: