GIA FORD pubblica MURDER IN THE DARK, il nuovo EP in uscita oggi su Dirty Hit. Guarda il video della title-track.
Oggi l'artista originaria di Sheffield Gia Ford pubblica il nuovo EP Murder In The Dark su Dirty Hit. L'EP di 9 tracce è stato co-prodotto da Gia e Fred Macpherson (Spector).

Per celebrare la pubblicazione, Gia condivide oggi il video per la title track, diretto da Melony Lemon.
Gia afferma, "Il brano è stato in un vero e proprio viaggio. È iniziato tanto tempo fa ed è cresciuto con me negli anni, sia dal punto di vista dello stile che del testo. Ho avuto una relazione tumultuosa con esso. Ma, come con tante cose, quando io e Melanie abbiamo ideato il video, tutto sembrava essere al proprio posto. Il video ha dato sostegno al brano e mi ha dato una voce. L'ho scritto quando ero più giovane, la prima versione almeno. Ho imparato così tanto nel mentre, sull'industria musicale e sugli elementi che servono, almeno per me, per fare una buona canzone. A volte devi smetterla di prenderti sul serio e semplicemente divertirti. Sono felice di condividerlo con il mondo, così posso godermelo!"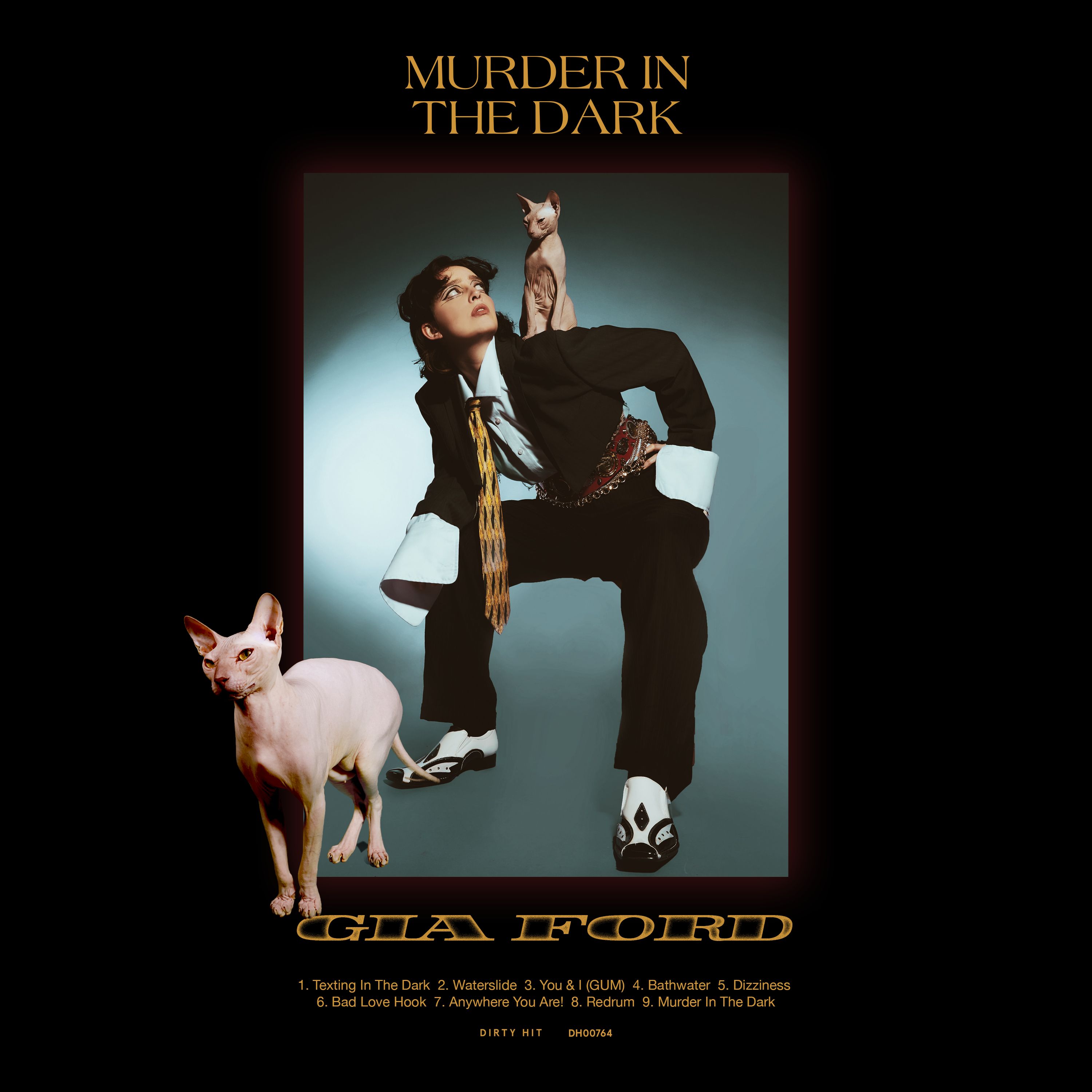 1. Texting In The Dark
2. Waterslide
3. You & I (GUM)
4. Bathwater
5. Dizziness
6. Bad Love Hook
7. Anywhere You Are!
8. Redrum
9. Murder In The Dark
TAGS: