Nevah è il nuovo singolo post-punk dei Diplomatics, in uscita oggi per Slimer Records
Disponibile da oggi 30 ottobre 2020 via Slimer Records, Nevah segna una svolta stilistica per i Diplomatics: il loro nuovo singolo, in direzione post-punk e new wave, è caratterizzato infatti da linea vocale declamata e chitarre acide e nervose, dagli arpeggi effettati. L'approccio ruvido della band di Venezia guadagna così in freschezza e groove, alimentandosi dell'ascolto di gruppi appartenenti all'odierna scena britannica, a partire dai Fontaines D.C. per proseguire con Shame, IDLES e Savages: "Ognuno di noi ha trascorso un periodo difficile tra la fine del 2019 e l'inizio del 2020. Ci siamo avvicinati a questi gruppi per via della rabbia, assolutamente sincera, che sono in grado di sprigionare con il loro approccio poetico, contribuendo a far tornare il punk un genere attuale e trasformandosi in tal modo in nuovi punti di riferimento".
Nuovi punti di riferimento che vanno ad aggiungersi a un background rock, punk e soul, mutuato innanzitutto dalla New York degli anni 70 ma capace di mixare con attitudine crossover varie influenze come, tra le tante, Stooges, Rolling Stones, Velvet Underground, The Clash, Ramones, Grateful Dead, Isley Brothers e Stone Roses.
Nevah parla di un extraterrestre arrivato sulla Terra che, nonostante sia affascinato dalla bellezza del nostro pianeta, rimane deluso da quanto osserva attorno a sé: persone tristi, sole e insoddisfatte, in un mondo allo sbando. La misantropia delle parole rappresenta le sensazioni provate dai Diplomatics in questo particolare periodo storico.
Le registrazioni sono state effettuate nel febbraio 2020 da Brown Barcella al T.U.P. Studio di Brescia: una scelta dovuta alla predilezione per sonorità analogiche.

L'artwork di copertina è a cura della nota graphic designer Raissa Pardini, residente a Glasgow e già all'opera per artisti quali i succitati IDLES, The Orielles e Mistery Jets.
Nevah è accompagnato da un videoclip realizzato da Edoardo Bocchi sulle colline della provincia vicentina, presso luoghi abbandonati e decadenti che vanno a costituire uno scenario distopico in linea con le tematiche del testo, in un continuo susseguirsi di riprese frenetiche.
I Diplomatics sono attivi dal 2013, con un EP e due album alle spalle (Don't Be Scared, Here Are The Diplomatics del 2014 e I Lost My Soul In This Town del 2017, quest'ultimo pubblicato da Shyrec/Go Down Records). Il precedente singolo, Keep Me Breathing, risale invece allo scorso anno. In attesa di poter intraprendere un nuovo tour in Spagna, il sestetto veneto ha inanellato nel corso del tempo numerosi show selvaggi in giro per l'Europa, anche di supporto a nomi come Buzzocks, Fleshtones, The Sonics e Giuda.
Con Nevah inizia adesso un nuovo percorso, maggiormente aperto a sonorità contemporanee e ad argomenti sociali, oltre che più ricercato nella stesura compositiva. Senza naturalmente compromettere la potenza elettrica alla base stessa del progetto.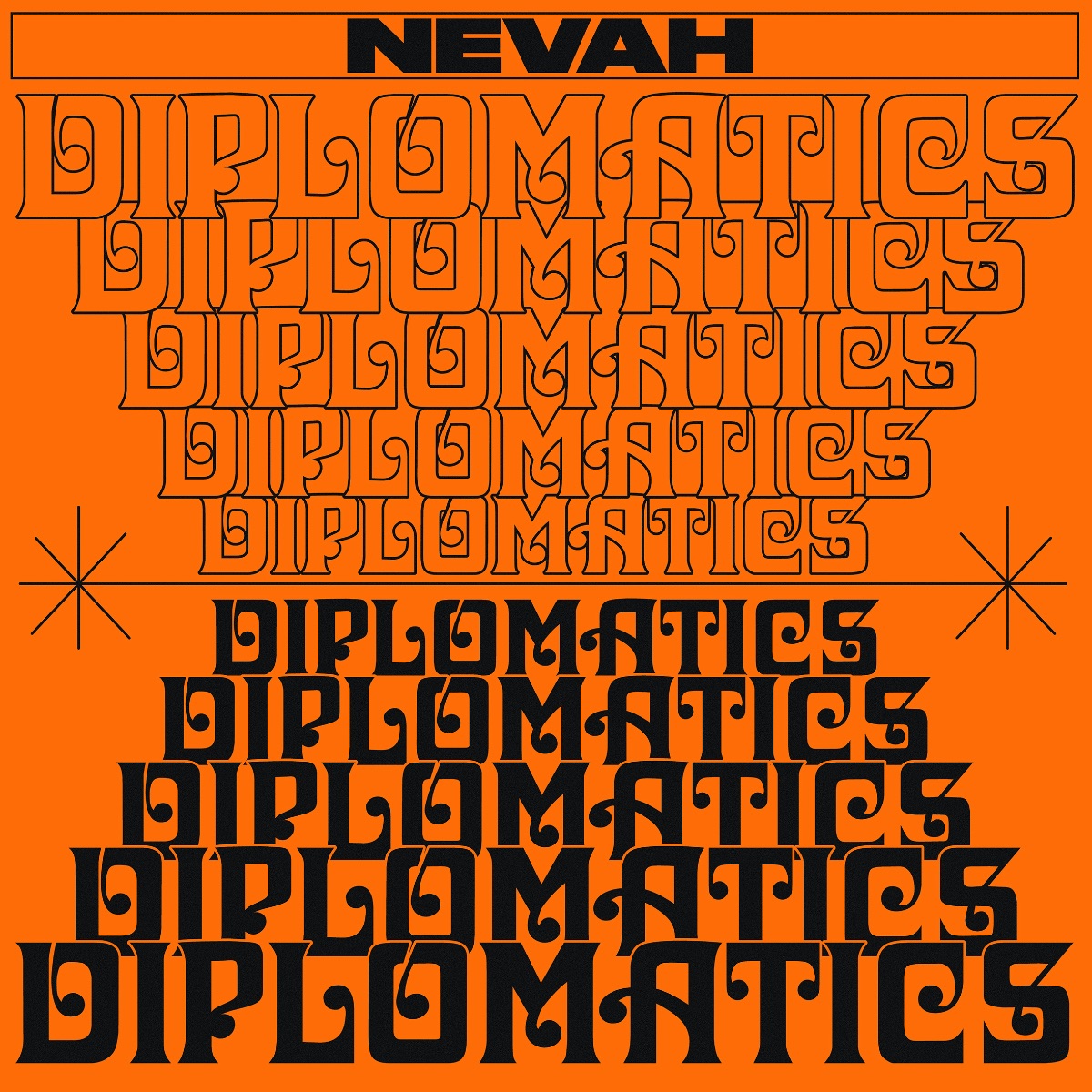 TAGS: